Quanti di noi hanno perso la testa per la Zooey Deschanel vista in New Girl?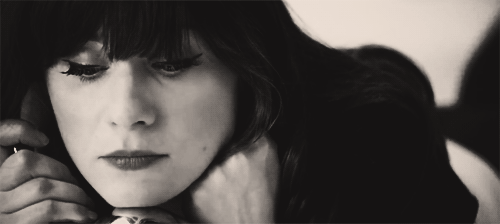 I grew up believing my sister was from the planet Neptune and had been sent down to Earth to kill me. — 

Zooey Deschanel
Impacciata, sorridente, algida. Non innamorarsi del personaggio di Jess è impresa ardua a dir poco.
Ma quanti di noi possono altrettanto dire di conoscere nel dettaglio la carriera seriale di questa attrice?
In effetti l'artista di origini franco-irlandesi ha alle spalle una lunga serie di ruoli. Scopriamo insieme dunque quali sono le Serie Tv in cui trovare quell'affascinante angelo dal nome Zooey.

DAL GRANDE AL PICCOLO SCHERMO, PASSANDO PER LA MUSICA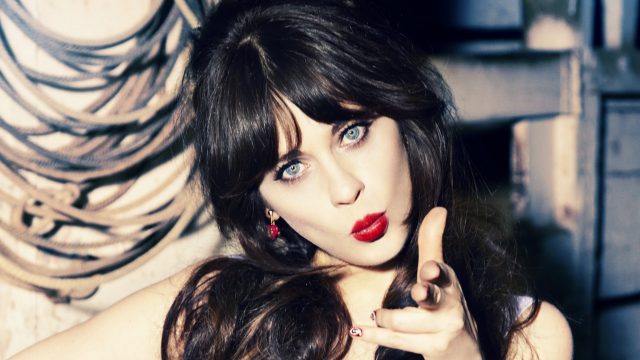 Humor is a part of spirituality. — 

Zooey Deschanel
Numerosi sono i ruoli cinematografici che Zooey Deschanel ha interpretato prima di ottenere la totale notorietà televisiva. Tricia McMillan in The Hitchhiker's Guide to the Galaxy e Allison, la compagna di Jim Carrey nella pellicola Yes Man, sono soltanto due delle parti più note. Ma il talento della nativa di L.A. non si limita alla macchina da presa. Nel 2007 infatti, l'attrice è entrata a far parte del business musicale, fondando insieme al cantante M. Ward il duo She & Him, producendo svariati album.
Ma, come sappiamo, Zooey Deschanel ha conquistato di diritto la scena attraverso lo strumento televisivo
La prima apparizione seriale in ordine cronologico risale al 2006, nell'acclamata Weeds. In quattro episodi di questa fortunata e pluripremiata Serie Tv, Zooey veste i panni di Kat Wheeler, la fidanzata di Andy Botwin ai tempi della sua esperienza in Alaska.
Cleptomane e fuori di testa, Kat è il tipo di donna che scrive un libro sulle sue avventure con Andy. Insomma, un personaggio davvero incontenibile.
Successivamente a questa esperienza la vediamo recitare in Tin Man (Ritorno al mondo di Oz), miniserie televisiva statunitense prodotta nel 2007 dal fascino steampunk che ottenne ben nove nomination agli Emmy Awards. Qui Zooey Deschanel interpreta il ruolo della protagonista DG (Dorothy Gale), al centro di questa rivisitazione del The Wonderful Wizard of Oz, il celebre romanzo a firma L. Frank Baum.
La nostra star fa capolino anche nella puntata 5×10 di Bones dal titolo The Goop on the Girl. In questo episodio il ruolo è quello di Margaret Whitesell, una parente appena ritrovata di Brennan.
Ed eccoci arrivare, finalmente, al 2011 e al tanto atteso debutto di New Girl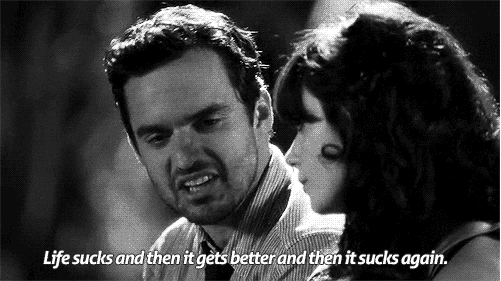 Nella Serie Tv trasmessa da Fox e ambientata sotto il sole di Los Angeles, Zooey Deschanel dà vita al personaggio di Jess Day. Solare e spontanea, la ragazza si trasferisce in un loft insieme a tre ragazzi, che vedranno le loro vite sconvolte dal suo arrivo.
Eccentrica e spumeggiante, Jess è una donna che sulla soglia dei trenta si scopre single dopo una lunga relazione. Come anticipato, viene a crearsi una situazione esilarante. I suoi coinquilini sono tre uomini a dir poco caratteristici: un barman di nome Nick, il latin lover Schmidt e Winston, un ex giocatore di basket.
Tutti e tre finiranno inevitabilmente con l'affezionarsi all'ingenua e imbranata inquilina
I like being weird! — Jess Day
Da questa nuova dimensione, anomala e squilibrata, sboccerà un'amicizia sincera, che a sua volta porterà al delinearsi, una dopo l'altra, di situazioni paradossali e imprevedibili, sfociando alla crescita individuale dei personaggi.
Il successo di New Girl ha portato anche a un crossover con la Serie Tv Brooklyn Nine-Nine iniziato con l'episodio 4×04 dal titolo The Night Shift.
Col senno di poi, quella di Zooey Deschanel è una carriera seriale sin troppo breve, ma intensa e ovviamente esaltata dal grande successo di New Girl

In my mind, I always think of myself as an underdog type. — 

Zooey Deschanel
Dal grande al piccolo schermo, Zooey ha conquistato il pubblico. 
Naturalezza, spontaneità e uno smalto unico sono i tratti comuni dei ruoli da lei interpretati. 
Impacciata, sensuale, divertente, spaventata, in ogni sua forma la bella Zooey con i suoi sensuali occhi grigi non lascia scampo. Sicuramente un'attrice apprezzabile e che vorremo vedere più spesso all'opera in altre Serie Tv.