Reduce dal successo del revival di Una mamma per amica, Amy Sherman-Palladino è pronta per tornare sul piccolo schermo con una nuova Serie Tv dal titolo The Marvelous Mrs. Maisel.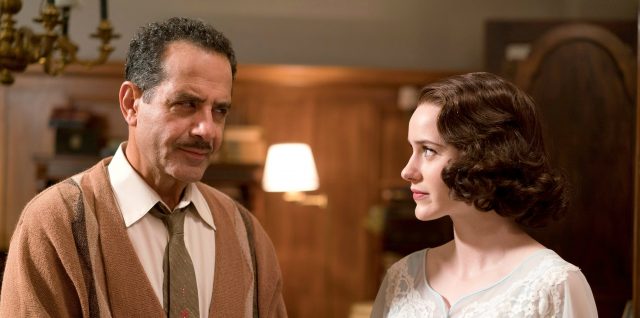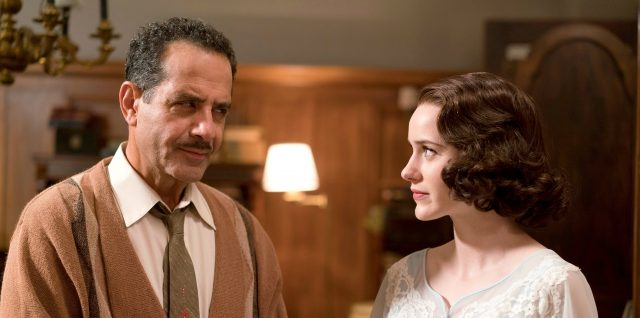 La serie sarà ambientata negli anni '50 e racconterà la storia di Miriam Maisel (Rachel Brosnahan), una casalinga come tante che scoprirà di avere un talento nascosto, che nemmeno lei sapeva di avere. La donna, infatti, si cimenterà nella stand-up comedy, fino ad arrivare al The Tonight Show di Johnny Carson.
Nel cast saranno presenti anche Micheal Zegen (Boardwalk Empire, Brooklyn) che interpreterà il marito della protagonista; Tony Shalhoub (Monk) e Marin Hinkle (Due uomini e mezzo, Frequency), rispettivamente il padre e la madre di Miriam.
Il primo episodio della potenziale Serie Tv verrà scritto e diretto dalla Palladino. La produzione esecutiva sarà affidata a lei e al marito, Daniel Palladino, il quale è stato produttore esecutivo anche in Una mamma per amica.
The Marvelous Mrs. Maisel fa parte di altri cinque pilot ordinati da Amazon. Il processo di selezione sarà lo stesso usato per le altre produzioni Amazon, ovvero sarà il pubblico a decidere quali di questi episodi pilota diventeranno delle Serie Tv vere e proprie e quali, invece, verranno accantonati.
Oltre a questa, infatti, sono presenti Oasis (Richard Madden, Haley Joel Osment), The Legend of Master Legend (John Hwkes, Dawnn Lewis, Shea Whigham), Budding Prospects (Joel David Moore, Will Sasso) e The New V.I.P's (Ben Schwartz, Matt Braunger, Missi Pyle).
 Joe Lewis, responsabile della programmazione originale per Amazon, ha detto:
"Gli episodi pilota sono il modo migliore per cogliere un rischio e far evolvere l'arte attraverso la televisione. Siamo molto emozionati per questa nuova stagione e non vediamo l'ora di sentire le reazioni del pubblico."
The Marvelous Mrs. Maisel e gli altri pilot andranno in onda sulla piattaforma Amazon venerdì 17 marzo 2017 negli Stati Uniti, Regno Unito, Germania, Giappone e Austria.
Leggi anche – 13 cose che Una Mamma per Amica ci ha insegnato sulle relazioni