Le serie tv fanno ormai parte della nostra quotidianità e come tali prendono spunto anche da ciò che noi viviamo tutti i giorni. Non solo serie fantasy o distopiche come Game of Thrones e Dark, ma anche produzioni che, come qualche anno fa, tornano a occuparsi di quello che vivono le persone normali, come The Big Bang Theory e Friends. In questo articolo parleremo di un sentimento che tutti abbiamo vissuto, che tutti vogliamo vivere e che ci fa provare sensazioni incredibili. In questo articolo cercheremo di raccontarvi l'amore, quello che vediamo trasposto nelle serie tv. Vogliamo parlare di quelle coppie che ci hanno fatto emozionare, quelle coppie storiche che hanno segnato il piccolo schermo.
Da The Big Bang Theory a Lost. Ecco la classifica delle 20 coppie delle serie tv più iconiche di sempre
20. Frank e Claire Underwood, House of Cards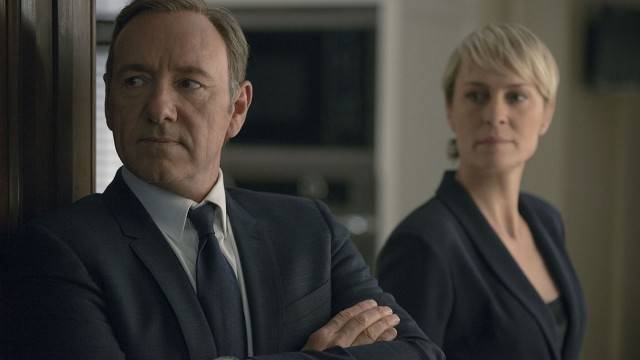 La nostra classifica si apre con una coppia decisamente sui generis: i due inquilini della Casa Bianca, i due manipolatori, i due burattinai magici che muovono i fili di mille marionette. Frank e Claire Underwood sono una coppia atipica, come atipica è la storia di House of Cards. Spesso distanti, spesso uno contro l'altro, ma con un solo obiettivo: il potere.