Sons of Liberty è una piccola perla nel variopinto mondo delle miniserie televisive. Un settore della serialità che spesso riesce a stupire (vedasi The Night Manager, 2016). Nel 2015 il canale History trasmette i 3 episodi, interamente girati in Romania, sul cammino che ha portato 13 colonie oltreoceano del grande Impero britannico ad allearsi per ottenere l'indipendenza, nel 1776. Dando vita a quelli che oggi conosciamo come gli Stati Uniti d'America.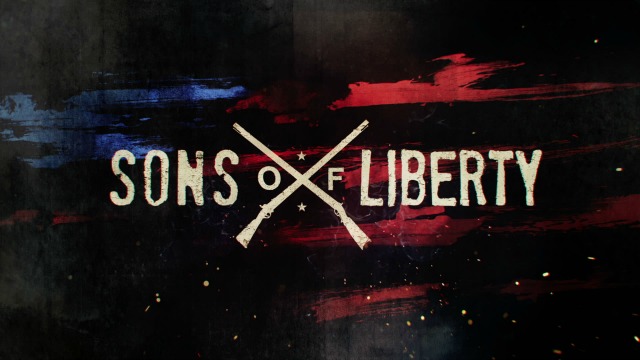 Il main title theme, composto dal premio Oscar Hans Zimmer, ricalca con toni epici le atmosfere respirate durante la visione di Sons of Liberty. Un cast che può vantare Ben Barnes (Le cronache di Narnia; Westworld) nei panni del rivoluzionario Samuel Adams, Dean Norris (Breaking Bad) in una convincente interpretazione di Benjamin Franklin e Marton Csokas (xXx; Sin City) per la parte del generale Thomas Gage.
Tutti e 3 gli episodi presentano un'ottima regia e una ricostruzione storica accurata, oltre a un intreccio che, se pur con qualche momento di calo, riesce a coinvolgere lo spettatore.
A Dangerous Game
Sembra quasi una storia fantasy quella che Sons of Liberty racconta, ma che in libreria troveremmo nella sezione "libri di Storia". La nostra storia è quella di un evento che ha cambiato il mondo. Il gigantesco Impero britannico, allora prima potenza mondiale, con una flotta e un'estensione territoriale immensa sotto il controllo centralizzato della corona inglese. La vicenda si colloca nella seconda metà del settecento, secolo illuminista e della ragione, dell'uomo al centro dell'universo. Periodo di moti insurrezionali e della prima rivoluzione industriale, riguardante il settore tessile-metallurgico. Un secolo di emancipazione e autodeterminazione dei popoli, alla ricerca della libertà istituzionale.
Questo contesto funge da miccia per le colonie britanniche nel Nord America, che sfruttando la lontananza geografica del proprio regno di controllo, iniziano a far crollare dall'interno il sistema di controllo coloniale, basato principalmente sulla tassazione, imposta da oltreoceano.
Non ci vuole una maggioranza per prevalere, ma piuttosto un'adirata, instancabile minoranza, desiderosa di accendere focolai di libertà nelle menti degli uomini.
– Samuel Adams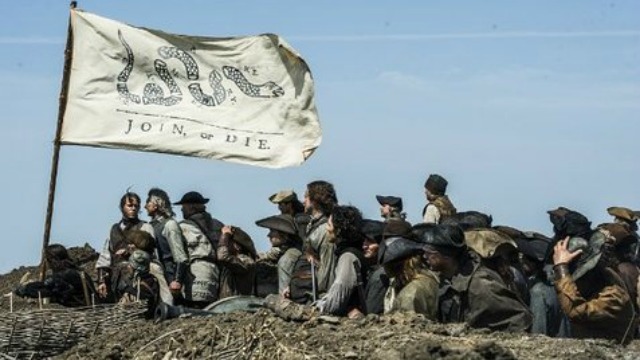 L'organizzazione patriottica porta firme illustri, di coloro che storicamente sarebbero stati ricordati come i padri fondatori degli Stati Uniti d'America: i fratelli Samuel e John Adams, Paul Revere, John Hancock, George Washington e Benjamin Franklin. Politici di talento, esperti militari e abili comunicatori, uniti nella più imponente delle rivoluzioni e indissolubilmente legati al gioco pericoloso che essa ha comportato.
The Uprising
La comunità coinvolta in questo gioco pericoloso è composta da gruppetti di nazionalità diverse. Abilmente messi l'uno contro l'altro dalle autorità britanniche sul territorio che, in questo modo, riuscivano a farsi identificare come vero e proprio equilibratore sociale, se pur visto con una certa diffidenza dai coloni. Tuttavia, se sei irlandese è meglio passare attraverso un inglese per parlare con un francese anziché tentare di cavartela da solo, o almeno questo è ciò che l'Impero voleva far credere.
Divide et Impera.
Non importa ciò che fai, non devi mai fuggire da te stesso.
– Paul Revere.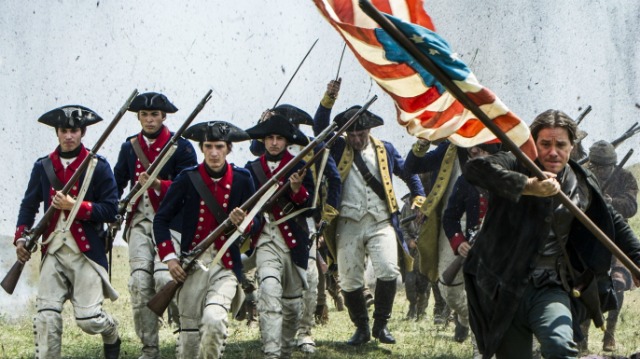 Questo sistema di autolegittimazione dell'autorità viene meno quando all'ennesimo aumento delle tasse corrisponde l'opera di unione delle comunità da parte di Sam Adams. Le quali si uniscono nel famoso Tea Party di Boston (1773), in cui gruppi di coloni gettano in mare intere casse di tè.
Nasce così il movimento di rivolta, nel suo primo atto ufficiale, che combatterà la Guerra d'indipendenza americana (1775-1783). Lo scontro in Europa interesserà, oltre alla Gran Bretagna, la Spagna e la Francia, che nel 1789 compirà la sua rivoluzione.
Independence
La guerra avanza e il popolo insorge, la rivolta è ormai rivoluzione. La schiera di patrioti diventa una vera e propria forza di opposizione per le autorità imperiali, le quali si vedono costrette a stabilire un dialogo. Tale confronto di idee e l'avanzamento di pretese da parte dei coloni porterà, nel contesto del Secondo congresso continentale, alla redazione e alla firma della Dichiarazione d'indipendenza degli Stati Uniti d'America, il 4 luglio 1776 a Filadelfia.
Ho sempre sperato che questa terra potesse diventare un sicuro e piacevole rifugio per le virtuose e perseguitate parti dell'umanità, e per qualsiasi nazione a cui essi appartengono.
– George Washington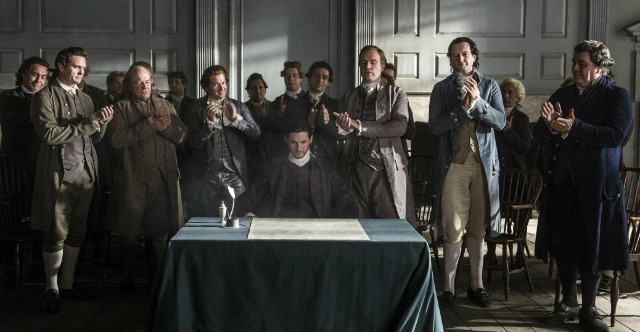 Pochi hanno lottato contro molti, e hanno vinto. Gli eroi di questa battaglia brillano in eterno e vengono insigniti del ruolo di padri fondatori della propria patria. Patrioti del mondo che era, e ora del mondo che hanno contribuito a cambiare.
Sons of Liberty parla di tutto questo con cura e racconta una storia di patriottismo e coraggio che vale la pena conoscere.
Forse suggerisce anche l'importanza di rammentare la Storia, quando i tempi ci sembrano più duri che mai. Perché se è vero che la notte è sempre più buia poco prima dell'alba, è anche vero che per i molti che proveranno a dire che esiste solo una via per mandare avanti un mondo seppur sbagliato, ci saranno i pochi che si batteranno per trovare un'altra via, e saranno eroi, figli di un ideale, figli della libertà.