Il mondo della tecnologia è pieno di misteri e insidie tanto quanto quello delle Serie Tv. Gli hacker lavorano nell'ombra per sconvolgere la vita delle persone ma soprattutto per rilasciare prematuramente episodi vari ed eventuali. Ci sono tanti prodotti seriali che a causa del loro immenso seguito sono diventati vittime di attacchi. Ve li ricordate tutti?
Conosciamo benissimo, inutile negarlo, l'attesa spasmodica per l'arrivo di nuove puntate o addirittura di intere stagioni. Se vi state chiedendo quale sia la soluzione, ce n'è una ma non risiede esattamente nei confini del legale. L'informatica ha portato infatti con sé gli hacker, delle cui abilità possiamo approfittare se vogliamo ottenere qualcosa di proibito. Nascosti nelle loro stanzette, hanno bisogno solamente di una tastiera ed un computer. Infinite righe di codice davanti agli occhi non li spaventano. L'universo di Mr. Robot ci ha mostrato fin troppo bene come funzionano queste cose. Il nostro articolo non vuole difendere in alcun modo certe azioni che rimangono fuori legge. Visti i numerosi casi di hackeraggio applicati alle Serie Tv, però, abbiamo pensato fosse doveroso parlarne. È un fenomeno in continua espansione, bisogna stare attenti ora più che mai!
Eccovi dunque 9 Serie Tv che sono state vittime degli hacker:
1) ORANGE IS THE NEW BLACK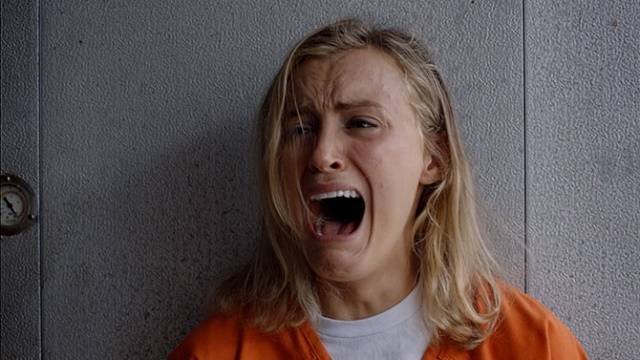 Questo è probabilmente il caso più recente in merito. The Dark Overlord è il nome dell'hacker colpevole del rilascio molto ma molto prematuro di 10 episodi della quinta stagione di OITNB. Le dichiarazioni al riguardo sono state molteplici e da entrambe le parti coinvolte. Si suppone che la piattaforma non abbia voluto pagare il riscatto richiesto nei giorni precedenti. Dove sta la verità non potremo mai saperlo (potete però trovare maggiori dettagli qui). L'uscita ufficiale del pacchetto completo è invece prevista su Netflix per il 9 Giugno 2017.