"Abbondandis in abbondandum."
Ultimamente, stare al passo con le nuove uscite è veramente difficile. Il 2017 era stato preannunciato come un anno record per le SerieTv, centinaia di nuovi arrivi ci attendono e altrettante serie sono iniziate in questi pochi mesi dell'anno nuovo. E non solo: molte Serie Tv già in corso dovranno iniziare una nuova stagione (guardasi Orange is the new black, Orphan Black, Sense8, Game of Thrones etc.) e altrettante dovranno tornare dalle loro (tante odiate) pause (Gotham in primis).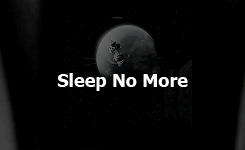 Ovviamente questa notizia ci fa da una parte gioire e dall'altra affliggere. Una variante del famoso dilemma di Triffin è applicabile alla vita di tutti i giorni, ossia il triangolo in cui è possibile scegliere solamente due opzioni per renderle al meglio (famose a capì). Questo triangolo, per chi è amante delle Serie Tv, si trasforma magicamente in un quadrato! Ebbene si, vorrete dormire e seguire le Serie Tv ma poi con il lavoro/studio come si fa? E allora studiamo/lavoriamo e ci vediamo le Serie Tv! Certamente, ma poi la vita sociale dove la metti?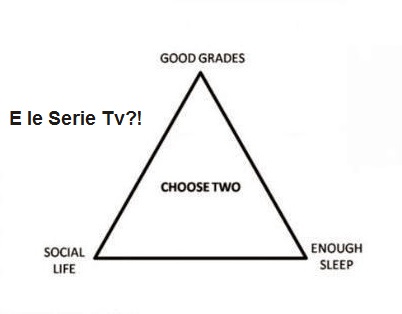 Un circolo vizioso da cui è difficile uscirne. Ed ovviamente dovevano far uscire nuove Serie Tv, perchè già ne seguiamo poche (sarcasm)! Quando siamo di fronte alle Serie Tv, molto spesso il nostro comportamento equivale a quello di una persona affetta da bipolarismo.
Lo vedo?

Ma no che non lo vedo, non ho tempo!

Ma si dai, vedo solo la prima puntata, tanto sicuro non mi piacerà.

*Diversi giorni dopo* I WANT MORE! 

Scherzo devo studiare. Ah, ma è uscita la nuova puntata di The 100?! 
Mettere il precedente discorso mentale in loop ed eccovi spiegato in pochi passi la vita di un amante delle Serie Tv. Ma bando alle ciance, eccovi altri gustosi show di cui potreste innamorarvi e a cui sacrificherete non solo la vita sociale, ma anche il sonno.
You Me Her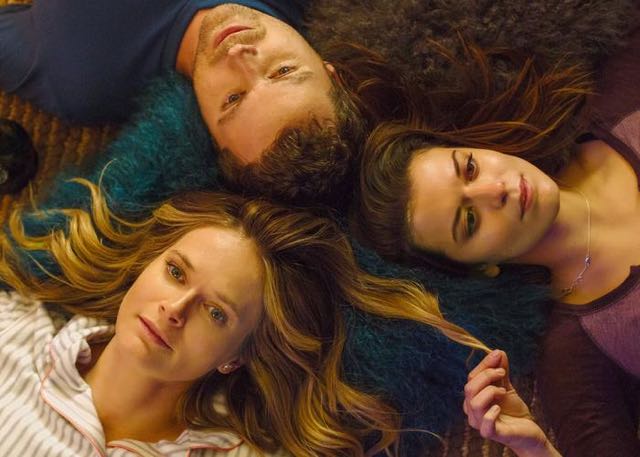 Ispirata da un articolo controverso sul rapporto tra escort e clienti, You Me Her è una Serie Tv leggera, divertente e particolare. Infatti tratta per la prima volta nel mondo seriale il tema del poli-amore. I protagonisti Jack Trakarsky e Emma Trakarsky sono una coppia sposata che sta affrontando una piccola crisi coniugale. I vari eventi portano la coppia a decidere di vivere una relazione a tre. Nessun tradimento, patti ben chiari e relazione, si spera lunga, a tre.
La terza parte in questione è una studentessa di psicologia, oltre che escort, Isabelle "Izzy" Silva, che inizialmente lo aveva fatto solo per guadagnare soldi extra per l'affitto. Si sa che il numero perfetto è il tre, ma quando lo si applica all'amore, questa perfezione reggerà? Una Serie Tv che rende bene i temi che affronta, non cade nel banale voyerismo e costruisce dei personaggi a tutto tondo. Inoltre la seconda e terza stagione sono già state confermate!