# #
Da piccoli sognavamo di poter diventare presidenti della Repubblica, avevamo l'ambiziosa volontà di essere campioni del mondo, primo violino nella filarmonica di New York…
adesso invece, siamo diventati meno pretenziosi e sogniamo semplicemente di passare il prossimo esame (ammetto che questo più che realista, per molti di noi, è surreale), sogniamo di non essere spoilerati violentemente su Facebook e ancora, sogniamo di poter andare a comprare il pane senza essere disgraziatamente investiti dal tormentone dell'estate di J-Ax feat Fedez!
# #
Essere una persona ambiziosa non è un tratto così negativo, è fondamentale nel lavoro, nella società contemporanea, nelle Serie Tv!
Nelle SERIE TV!
Ed in effetti, ci sono Serie per tutti i gusti, anche per i più ambiziosi.
Non possiamo nasconderci, siamo tutti un po' ambiziosi e ci sono Serie particolarmente indicate per i nostri gusti, come queste per esempio…
# #
#1 HOW TO GET AWAY WITH MURDER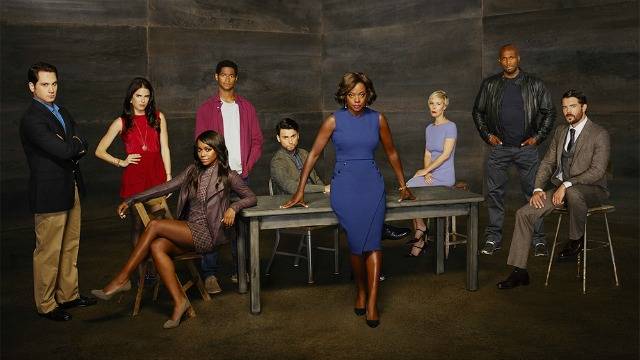 La passione e l'ambizione alimentano i K5, ma soprattutto Annalise Keating, nelle loro carriere lavorative. Azioni e reazioni sono completamente votate al raggiungimento di quella tanto agognata ambizione.
Come le ciliegie, una tira l'altra, così la fama attira altra fama. Ed è quello che porta la Keating e la sua squadra ad essere un team fortemente sui generis.
Il quadro generale viene, nonostante tutto, oscurato dal fascino e dalla brama di ambizione del singolo, in questo caso, Annalise Keating lavora per proteggere se stessa, i K5 e per arrivare al massimo grado di esaltazione che la sua carriera può raggiungere, scavalcando tutti e perché no, ricorrendo anche all'antica arte dell'omicidio.