Il fenomeno delle serie tv è cresciuto in maniera esponenziale nel tempo. Ogni anno il numero degli show trasmessi aumenta talmente tanto che noi poveri serializzati non riusciamo a tenere il passo. Non tutte le produzioni hanno la fortuna o la capacità di andare avanti per molte stagioni, fermandosi spesso alle prime. Non è la stessa cosa se la serie si ferma alla prima, alla seconda o alla terza stagione.
La seconda stagione, poi, rappresenta il momento decisivo per uno show. Può incrementarne il successo oppure condurlo verso una catastrofica cancellazione. Quando si avvera il secondo scenario è come se un'occasione fosse stata gettata al vento, come se quella produzione non fosse abbastanza. Certo, alle volte è il network che non investe più sul prodotto ma fermarsi alla seconda stagione rimane una sconfitta che fa male.
Ecco quindi 10 – più un bonus – serie tv da sole due stagioni che non potete assolutamente perdere!
1) The Catch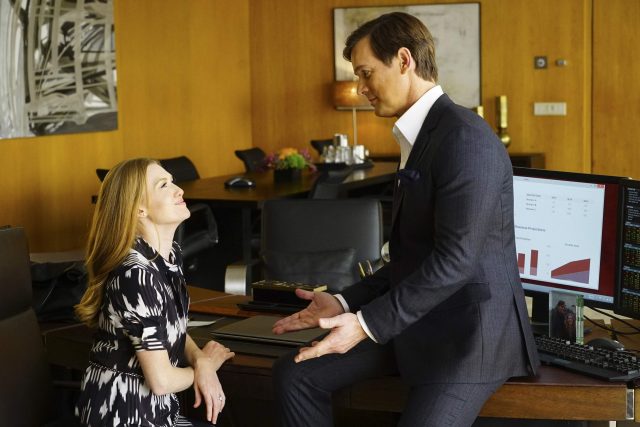 Ideata da Shonda Rhimes, vede protagonista Alice Vaughan, un'investigatrice privata  truffata dal suo promesso sposo, Christopher Hall. Nel corso delle puntate si scoprirà la vera identità dell'uomo e la sua appartenenza a un'importante famiglia malavitosa. Alice è determinata a trovarlo a ogni costo non solo per riavere ciò che è suo, ma anche per salvare la sua carriera.
In breve, questa serie tv racconta di una truffa principale e di altre che sono secondarie. Ma The Catch è anche la storia di un criminale che si innamora della sua vittima nonostante siano nemici e lei lo voglia in prigione. Personaggi profondi e verosimili, truffe raffinate e colpi di scena sono un mix vincente per questo fantastico thriller. Una cosa possiamo dirla: questa serie avrebbe meritato quantomeno una stagione conclusiva!