I libri sono la porta per altri mondi. E da sempre fonte inesauribile di materiale, che si parli di romanzo storico o fantasy o classico poco importa. Lo sanno bene le Serie Tv che da molti anni attingono da questo vastissimo materiale, con risultati più o meno convincenti.
Da un lato potremmo così avere, ad esempio, i begli adattamenti storico o letterari della BBC, come Hollow Crown o Jane Eyre, attendibili al 99%. Dall'altro Serie Tv che hanno, invece, deviato dal percorso originario trasformando o deformando il romanzo d'origine. In mezzo quelle Serie Tv che si sono mantenute abbastanza fedeli e che hanno apportato cambiamenti più per motivi di necessità.
In questo articolo parleremo un po' della seconda categoria selezionando sette show che sono, nel bene o nel male, molto diversi dalla materiale cartaceo. Certo adattare una libro non è un lavoro semplice, bisogna tenere conto di diversi fattori e i fan letterari sono tra le categorie più temibili. Un discorso valido anche per i film come dimostra il successo di Hunger Games e il fallimento di Shadowhunters.
Possiamo chiamare queste 7 Serie TV fallimenti o sarebbe meglio considerarli ormai come entità distinte dai loro progenitori?
1) THE VAMPIRE DIARIES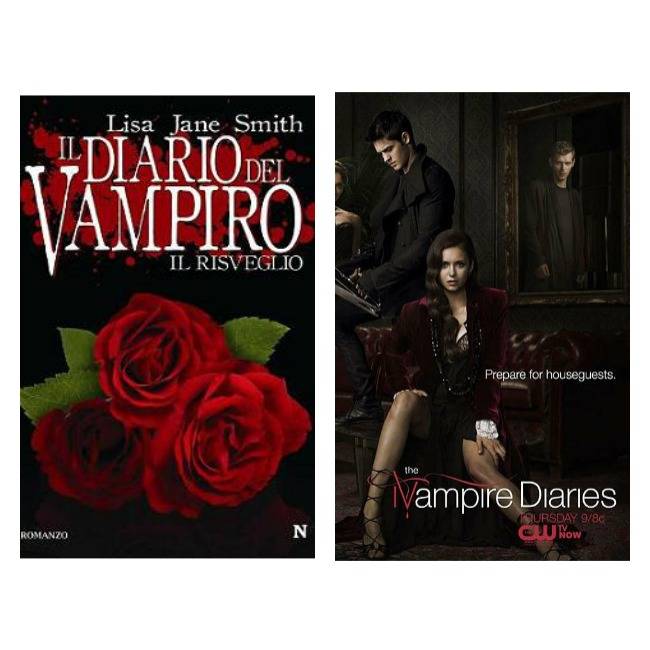 Tra le Serie che certamente non possono mancare in questo elenco c'è The Vampire Diaries. Tratta dai romanzi di Lisa Jane Smith la storia è narrata dal punto di vista della protagonista, Elena Gilbert, nella cui vita di tranquilla ragazza del liceo arriva l'affascinante quanto misterioso Stefan Salvatore, e con lui il terribile fratello Damon.
La Serie, iniziata nel 2009, che segue fino a un certo punto la trama del libro, se ne discosta poi nettamente dando vita a una storia completamente differente. I piccolissimi punti in comune non possono tenere il passo con le non altrettanto piccolissime differenze. La prima l'abbiamo avuta letteralmente sotto gli occhi dall'inizio, se nella saga Elena è bionda con gli occhi azzurri la sua protagonista televisiva Nina Dobrev non lo è di certo. Lo sanno bene i fan, terrorizzati prima che lo show andasse in onda.
Anche il nome della cittadina è diversa, nello show si parla di Mystic Falls ma in realtà sarebbe Fell's Church. Un'altra enorme differenza che sta proprio alla base della storia è che nei libri Elena ha una sorellina di quattro anni di nome Margaret, nella Serie la sorellina è diventata un problematico adolescente di nome Jeremy, inoltre nei libri i genitori sono morti da ben tre anni mentre nella Serie è passato poco tempo. Tutti i cognomi sono diversi tra Serie e libro e il personaggio di Meredith, migliore amica di Elena, è purtroppo molto ridimensionato nella Serie Tv.
Ma sono soprattutto le differenze narrative a essere molto più significative, il triangolo Stefan-Katherine-Damon è decisamente più complicato nel libro, inoltre tutta la storyline dei Kitsune o della trasformazione di Elena in angelo non viene assolutamente affrontata in Tv, così come il viaggio nell'altra dimensione insieme a Damon dove per la prima volta il legame tra i due si rafforza sul serio. Nella Serie questo viaggio è stato trasformato in quello per salvare Stefan dall'influenza di Klaus, nella terza stagione. E a proposito di Klaus, il vampiro che abbiamo imparato ad amare non c'entra nulla con il terribile cattivo che fa la sua comparsa nel quarto libro.
Insomma quando si dice usare solo la traccia. Come ben sanno i fan The Vampire Diaries e TVD sono due cose ben diverse.