Alle Serie Tv abbiamo dato tanto. Ore, giorni, settimane, mesi passati a dare loro attenzione, a guardarle e soprattutto a parlarne. A imparare, anche.
Ora, è arrivato il momento in cui siano loro a renderci un po' dell'affetto trasmesso e dimostrato nel corso degli anni. E quale potrebbe essere il modo migliore per sfruttare l'enorme database di citazioni mandate a memoria in tutto questo tempo passato a cancellare minuziosamente nozioni, poesie e nomi delle persone appena conosciute per fare spazio?
Ma per rimorchiare, no?! Che razza di domande…
Nello scibile seriale ce n'è per tutti i gusti: per chi desidera trovare l'anima gemella e fondamentalmente è uno spirito romantico, per l'uomo o la donna che non devono chiedere mai e per l'imbranato cronico che non vede l'ora di superare finalmente l'incapacità nel formulare frasi di senso compiuto di fronte ad un esemplare di essere umano del sesso più congeniale alle proprie fantasie ('ammazza che politically correct!).
Insomma, per fare ordine ho suddiviso 21 citazioni tirate fuori da (quasi) altrettante Serie Tv in 5 categorie di rimorchio, per permettere davvero a tutti di trovare la persona dei sogni, ammaliarla e conquistarla, per poi tornare a casa e abbracciare il proprio account Netflix sussurrandogli teneramente all'orecchio un commosso "Grazie!"*
*Ecco, quest'ultima parte magari la prenderei come una battuta, una roba buttata lì giusto per fare del facile umorismo, da non interpretare alla lettera. In caso contrario, inizierei a farmi due domande sul perché ci sia bisogno di un tutorial per raccattare qualcosa in discoteca o al pub. E a quel punto la solitudine non sarebbe nemmeno il primo dei problemi da risolvere.
21 CITAZIONI DI SERIE TV CHE VI FARANNO RIMORCHIARE
ROMANTICHE
Pensate per chi non sogna l'avventura di una notte, ma la monotonia di una vita. Per chi alla dirompente e breve fiammata di un cerino preferisce il lento, rassicurante chiarore di una candela. O semplicemente per un abile cacciatore che finge una sensibilità sconosciuta per attirare le prede.
Ma no, pensiamo bene, il mondo non è fatto solo di approfittatori, c'è ancora chi crede nel colpo di fulmine, e cerca il modo di andare a segno esternandolo.
Persone dal cuore tenero, insomma.
A volte i sogni si avverano. (Tyrion Lannister – Game of Thrones)
L'amore non ha età, ma nemmeno altezza.
Se Dio esistesse e io credessi in Dio, allora sarebbe in questa stanza insieme a me… (Dexter Morgan – Dexter)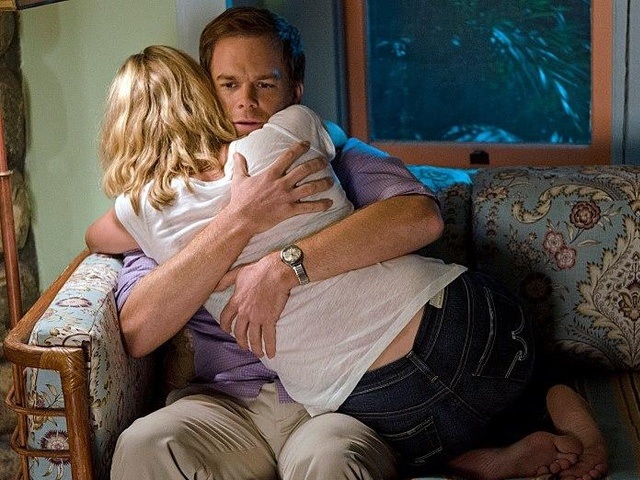 Non conta dove sto andando. Ciò che conta per me è dove stai andando tu. (Althestan – Vikings)
Sofisticate, melodrammatiche il giusto.
Prometto di sostenerti e di proteggerti sempre… e di trattarti bene come il mio giubbotto e di cavalcarti come la mia Harley! (Harry "Opie" Winston – Sons of Anarchy).
Magari un cuore un po' terra terra, ma tenero.