Ma cos'è uno showrunner? Sono coloro che portano avanti e che gestiscono la Serie Tv, i veri direttori d'orchestra,  gli arrangiatori, creativi e motivatori allo stesso tempo. Per questo, nella Golden Era della televisione, sono diventati figure riverite, rispettate e corteggiate. Non importa che agli spettatori sfuggano i loro nomi, nel business"House of cards non è solo Kevin Spacey, è soprattutto Willimon, Empire non è solo Terrence Howard, è soprattutto Lee Daniels, e ancora Vince Gilligan, showrunner (e creatore assoluto) di Breaking Bad, esempio lampante di uno diventato in poco tempo un " pezzo da novanta".
Una Serie Tv è il massimo del lavoro collettivo. L'avvicendarsi dei registi non garantisce la continuità stilistica, estetica e tematica della serie. Ed è qui che entra in scena lo showrunner , colui o colei che garantisce la continuità, che imprime il tono. I registi vanno e vengono, i produttori pure, gli sceneggiatori anche, ma lo showrunner rimane fisso nell'occhio caotico della produzione. È responsabile di budget che arrivano anche a 5 milioni di dollari a episodio (soprattutto per serie storiche come Game of Thrones o  The Walking Dead).
Ecco allora 10 showrunner creatori di successo!
1) JENJY KOHAN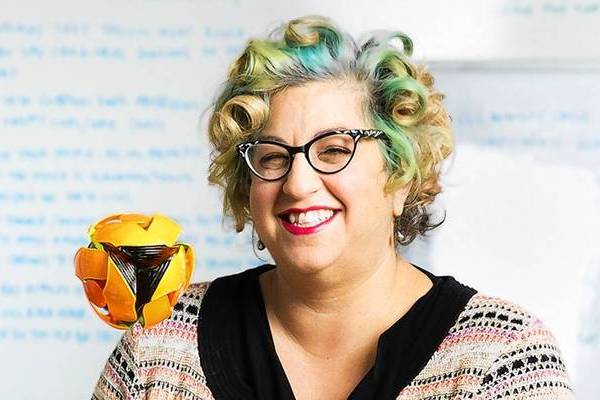 Nata e cresciuta a Beverly Hills, in una famiglia di artisti della TV (suo fratello è stato il creatore di Will&Grace, suo padre autore di una delle cerimonie degli Oscar, robine così), conseguì una laurea in Letteratura inglese alla Columbia, ma si decise a lavorare in Tv solo dopo che il suo ragazzo le aveva detto senza mezzi termini che c'erano più probabilità che venisse eletta come membro del Congresso piuttosto che facesse parte di uno staff di sceneggiatori. La Kohan per ripicca mollò lavoro e fidanzato e si mise a trascorrere le sue giornate in un caffè di san Diego ideando degli script immaginari per comedy famose. Questi script finirono nelle mani dello staff di produzione di "Willy il Principe di Bel Air", grazie a cui Jenji divenne la prima sceneggiatrice donna della serie.
Dopo qualche copione per "Will&Grace"e "Sex & the City", finalmente arriva la svolta: Showtime la reclutò come caposceneggiatrice di una dark comedy: "Weeds", una serie che ha fatto storia nel genere. Nel 2013, Jenji divenne showrunner dell'adattamento televisivo di un noto romanzo stavolta targato Netflix: stiamo parlando di "Orange is the New Black".