"Motocicletta 10 HP, tutta cromata è tua se dici si". 
Non so se capita anche a voi ma io ogni volta che vedo un motociclista penso a quanto sia sexy, tutto intorno a me inizia ad andare a rallentatore e nella mia mente parte "Born to be wild". Da quella di Fonzie a quella di Jax Teller, le moto delle Serie Tv hanno cambiato modelli, forme, motori e colori. L'unica cosa che non è mai cambiata è il loro fascino. Giacche di pelle, due ruote e un motore rombante. Il vento tra i capelli, il senso di libertà, la potenza che trasmettono e lo spirito di avventura.
Come resistere? Non si può!
Vediamo i 10 motociclisti più sexy delle Serie Tv.
10) Reno Raines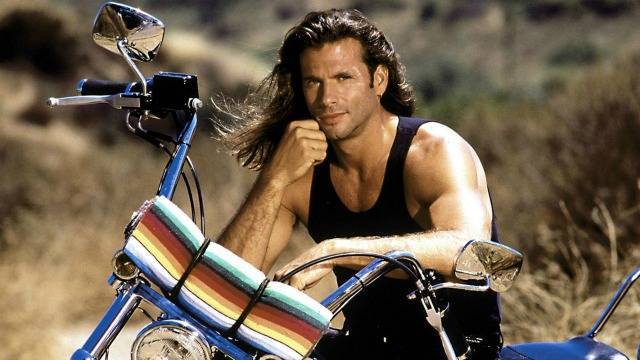 Reno era un ottimo poliziotto che commise l'errore di testimoniare contro colleghi corrotti che tentarono di ucciderlo, colpendo invece la sua ragazza. Fu accusato ingiustamente di omicidio e d'allora è diventato un fuorilegge a caccia di altri fuorilegge. Un cacciatore di taglie. Un rinnegato. Già la trama lo rende affascinante, se poi aggiungiamo un fisico statuario, una lunga chioma e una moto "fiammante" non si può restare impassibili. L'idolo di tutte le mamme che ai loro tempi lo seguivano appassionatamente.