8) Emilia Clarke – GAME OF THRONES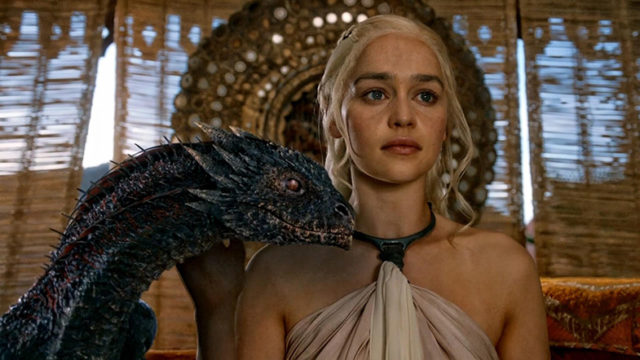 Oggi è una delle Serie Tv di maggior successo, con un seguito incredibile e moltissimi premi conquistati nel corso degli anni ma Game of Thrones non è sempre stata una certezza e quando venne girato il primo pilot si rivelò un vero e proprio disastro. La decisione quindi di voler riprovare è stata una scommessa. Vinta in pieno. A causa del materiale ricco e complesso e del gran numero di personaggi, l'adattamento dei romanzi di George R.R. Martin fu un rischio che la HBO decise di assumersi, nonostante quel pilot disastroso.
Benioff e Weiss fecero numerosi cambiamenti. Sceneggiatura, regia e cast vennero in gran parte azzerati. Per esempio Tamzin Merchant (Tudors), che interpretava Daenerys Targaryen, venne rimpiazzata da Emilia Clarke. Un'attrice, quest'ultima, semisconosciuta rispetto alla collega. Il ruolo ha lanciato la carriera della Clarke che oggi è una star mondiale e un'icona. La sua Madre dei Draghi è uno dei personaggi più famosi della Tv di oggi, protagonista di gag, meme e innumerevoli cosplay.
"Daenerys Targaryen, the first of her name, queen of Meereen, queen of the Andals, and the Rhoynar and the First Men …" insomma avete capito.