Incongruenze narrative, errori e sviste madornali, ripensamenti dell'ultimo minuto e trame finite nel dimenticatoio. Il peggio del peggio in 10 punti. Non può mancare La Casa de Papel ma si sarà guadagnata il primo posto? Sorprendentemente no. C'è anche chi ha fatto di peggio. Vediamo!
10) Orange Is the New Black: viaggi nel tempo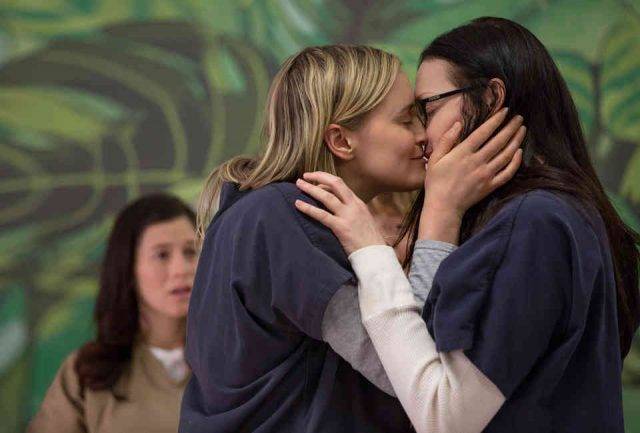 Orange Is the New Black è una delle prime serie targate Netflix che ha fatto conoscere al mondo la qualità della piattaforma. L'intrigante intreccio, lo sguardo originale sul mondo delle prigioni femminili e una grande attenzione alla caratterizzazione dei personaggi costituiscono degli imprescindibili punti di forza di questo show.
Nonostante queste innegabili qualità, però, i fan più attenti non hanno trascurato di sottolineare anche qualche interessante buco di trama. Non si tratta di nulla che comprometta l'integrità della narrazione ma nello stesso tempo appare davvero una leggerezza poco perdonabile. Non sarebbe servito un gran livello di attenzione agli autori per accorgersi che nella linea temporale del racconto sussistono alcuni anacronismi non da poco.
Uno su tutti?
Sappiamo che la protagonista, Piper, finisce in prigione nel 2013 e nel corso delle stagioni tutto sembra confermarci che la vicenda si svolga sempre in un arco temporale ristretto, tra il 2013 e il 2014. Bene, direte voi, qual è il problema? Presto detto: i personaggi nei dialoghi fanno spesso riferimento a eventi di cronaca giornaliera come, per esempio, la strage di San Bernardino che però è avvenuta nel 2015.
Non solo: in Orange Is the New Black un importante spazio è dedicato anche alle tematiche LGBT, attenzione che è valsa alla serie Netflix diversi apprezzamenti da parte della critica e del pubblico. Non manca di essere menzionato, così, anche il Mee Too, movimento femminista contro violenze sessuale e molestie. Il problema è che questo movimento non diventa virale fino al 2017, a seguito di un tweet e appello di Alyssa Milano, la Phoebe di Streghe.
Insomma, Orange Is the New Black sembra proprio avere problemi con la timeline. Ma, in fondo, si tratta di licenze tutto sommato accettabili e funzionali a veicolare messaggi più importanti nello show. Errori su cui possiamo passare sopra anche se la negligenza degli autori è stata davvero banale!