I titoli delle serie tv sono un po' come dei biglietti da visita. Alcuni sono più studiati, e includono giochi di parole o particolari riferimenti, così da incuriosire lo spettatore. Altri invece, come Friends, vanno dritti al punto.
I titoli di queste serie tv sono semplici, diretti, e spiegano subito di cosa si andrà a parlare. Danno quindi un'anteprima immediata della trama, un assaggio che risulta inevitabilmente accattivante, specialmente quando la serie rispecchia i gusti di chi se la trova davanti. Trovare questo equilibrio non è facile, ma alcuni prodotti riescono a elaborare degli espedienti che permettono di evidenziare i giusti elementi.
Eccone 5 che appartengono a questa categoria!
1) Friends
Più semplice di così si muore!
Friends, come il titolo suggerisce, tratta appunto di un gruppo di amici. Una comedy che ha fatto la storia raccontando con umorismo e ironia le avventure tragicomiche di Rachel, Ross, Monica, Chandler, Joey e Phoebe. Tra la vita di tutti i giorni, le carriere di ognuno di loro e le rispettive vicende amorose che portano a relazioni più o meno travagliate anche tra i membri del gruppo, Friends non tralascia nulla.
Tra le tante cose che rendono speciale questa serie, c'è il fatto che tra i personaggi ci sia un equilibrio perfetto. Non c'è un protagonista circondato da personaggi secondari. Friends tiene fede al suo titolo: i protagonisti sono gli amici di cui parla, quindi sono sei. O forse no?
2) Lost
Per quanto Lost possa essere complicata e dare adito a un mare di teorie, appartiene comunque alla categoria di cui parliamo oggi. Infatti, per quanto semplice, questo titolo riesce a spiegare in una sola parola ciò che vedremo.
Questo perché "lost" può significare tante cose.
Può alludere in senso letterale al fatto che i passeggeri del volo 815 siano dispersi su un'isola deserta. Può anche essere inteso come "perduti", riferendosi in senso figurato a tanti aspetti della vita dei personaggi, sia prima che dopo il disastro aereo. Perduti di fronte ai misteri incomprensibili che si trovano davanti. Se pensiamo alle teorie che vedono l'isola come un luogo non realmente esistente, o su un altro piano dimensionale, sono anche perduti nel senso di possibilità di ritorno. Non c'è modo di recuperarli, non c'è più speranza di salvarsi.
3) Game of Thrones
Anche Game of Thrones, pur non essendo di una sola parola come Friends o Lost, è un titolo semplice, a dispetto di una complessità della trama che riesce comunque a rispecchiare. Perché questo è ciò che vediamo nella serie: il gioco dei troni. Giochi di potere su piccola e grande scala, guerre tra re e regine legittimi, spodestati, autoproclamati.
Tutti a combattere per un trono, il trono di spade. E quando l'oggetto della contesa è il potere, in un gioco come questo, il prezzo della sconfitta non può che essere immenso. Infatti, in Game of Thrones chi non sa giocare bene le sue carte non può che pagarla cara.
Perché "al gioco del trono, o si vince o si muore".
4) Supernatural
Anche per Supernatural vale il discorso che abbiamo fatto per le due serie precedenti. Nonostante sia un prodotto un po' sui generis, dalla trama forse non complessa ma imprevedibile, il titolo coglie in pieno il punto focale. Da stagione a stagione può cambiare il nemico, può cambiare il tema, i personaggi. Possono cambiare un'infinità di cose. Una, però, rimane onnipresente: il sovrannaturale.
Sam e Dean Winchester combattono il sovrannaturale in ogni sua forma, affrontando creature ed entità appartenenti a ogni sorta di folclore, mitologia o religione. Anche tralasciando gli altri temi trattati nel corso degli anni, il titolo grida a squarciagola la caratteristica principale della serie, attirando inevitabilmente l'attenzione degli appassionati del sovrannaturale. E difficilmente questi rimarranno delusi; ce n'è per tutti i gusti!
5) The Walking Dead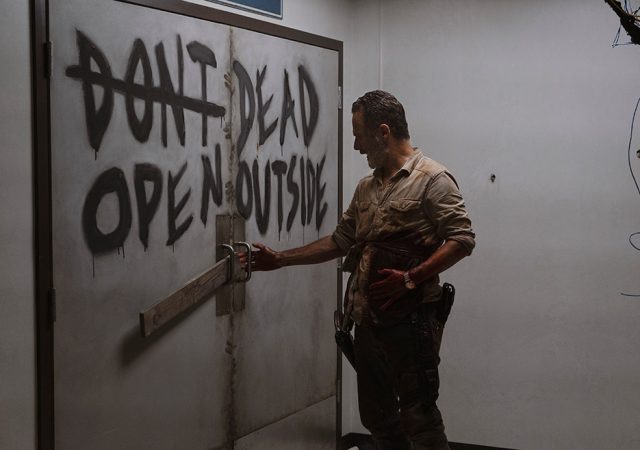 Infine abbiamo The Walking Dead. Come suggerisce chiaramente il titolo, in questa serie basata sull'omonimo fumetto, i morti non giacciono immobili come dovrebbero. Camminano e seminano morte. Anzi, una non morte. All'inizio della serie Rick Grimes, personaggio cardine della serie, si risveglia dal coma e scopre che il mondo è stato colpito da un'apocalisse zombie, causata dal diffondersi di un virus inarrestabile.
Ben pochi ormai sono i sopravvissuti, e i non morti sono tanti, molti più dei vivi, i quali continuano inevitabilmente a soccombere. Come anche Friends, che fa entrare nella storia sei persone come tante, The Walking Dead riesce a prendere un tema riutilizzato milioni di volte, quello degli zombie, e a farne qualcosa di unico.