# #
Mentre Fox, canale televisivo di intrattenimento per eccellenza, ci tiene tutti sulle spine non facendo sapere se il revival di X-Files avrà un secondo ciclo di episodi oppure no, mette in cantiere un nuovo progetto..
Di che si tratterà? Secondo le voci di corridoio, da poco confermate, la nuova serie sarebbe una versione comica dell'amata e seguitissima serie di fantascienza, X-Files per l'appunto, e avrà anche dei protagonisti d'eccezione.
Questo nuovo show, di cui abbiamo già il titolo, Ghosted, vedrà sul set attori di un certo calibro e amati da moltissimi fa in tutto il mondo. Stiamo parlando, infatti, di Adam Scott, conosciuto per il suo esilarante ruolo di Ben Wyatt in Parks and Recreation, e nientemeno di Craig Robinson, Darryl Philbin in The Office, dove ha recitato accanto a Steve Carrell.
# #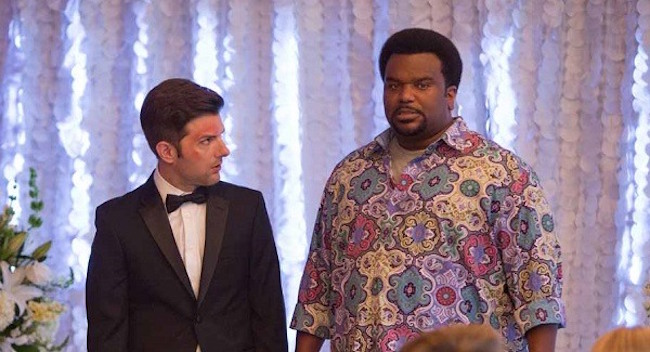 La Fox di certo non si risparmia e, visti i grandi nomi coinvolti, non si potranno trattenere le risate!
# #
Il progetto è nato dallo sceneggiatore Tom Gormican, conosciuto per Quel momento imbarazzante, a cui il network ha ordinato l'episodio pilota.
La trama, per ora, non è molto dettagliata: sappiamo soltanto che sarà incentrata sulla storia di due uomini dai caratteri molto diversi, uno scettico (Robinson), l'altro proprio per nulla (Scott), le cui strade si incroceranno all'Underground Investigative Service, in subbuglio per degli strani e inspiegabili eventi che stanno accadendo. Le indagini porteranno i due a scoperte sensazionali, dai lati comici, ma che potrebbero anche mettere in discussione l'esistenza di tutto il genere umano.
I fan più accaniti sapranno già che i due attori non condividono il set per la prima volta, entrambi, infatti, avevano lavorato insieme sul grande schermo per il film Un tuffo nel Passato 2, girato e diffuso l'anno scorso.
Scott e Craig Robinson saranno anche i produttori esecutivi, insieme alla moglie di Adam, Naomi Scott, a allo sceneggiatore principale, Tom Gormican.