Hall of Series non è solo una banda di pazzi che propone contenuti deliranti e in molti casi folli. Hall of Series è anche un portale attivo nel sociale, capace di darvi notizie utili e indicazioni fondamentali per portare avanti al meglio le vostre esistenze. Quella che vi daremo ora è un'informazione che cambierà la vostra giornata. Un'informazione semplice, ma non banale. Stavolta vi informiamo che oggi è sabato, per esempio.
Molti di voi non lo sapevano, ammettetelo. Siete talmente presi dalla droga delle serie tv da scandire le vostre esistenze da addicted in base alle nuove uscite e alle serie da recuperare. Per molti di voi, oggi non è sabato, ma un vortice casuale di ore in cui guardarsi 5 stagioni di "Breaking Bad", l'ultima puntata di "Doctor Who", 10 episodi a caso di "How I Met Your Mother" e, se resta tempo, dare un'occhiata al pilot di una serie azera col nome degno di un Iban.
Respirate profondamente e guardate dentro le vostre anime: per molti di voi oggi non è sabato. Ma è sabato. Solo oggi, perché non ci chiamiamo Jovanotti. Ve lo diciamo noi. E per dimostrarlo, vi diamo un'altra informazione: molti strani esseri trascorrono i propri sabati in un pub. Oppure in una disco. Oppure in un ristorante azero con la propria ragazza, anch'essa azera.
Siete sorpresi? Sì, probabilmente sì. Il richiamo della foresta è fortissimo. Loro hanno risolto il dilemma esistenziale più complesso di un homo addictus: serata pub o serata serie tv?
In considerazione del fatto che molti di voi arriveranno alle 23,30 di stasera senza avere una risposta, ci impegniamo a darvi qualche punto di riferimento in più per prendere la decisione più saggia. Partiremo dalle vostre necessità e arriveremo ad analizzare le conseguenze.
Questo è un pezzo che si impegna per il sociale. E vi salverà il sabato, perché oggi è sabato ed è giusto ripetersi.
I DIECI DILEMMI ESISTENZIALI TRA SERATA PUB E SERATA SERIE TV 
NECESSITÀ
#1. RELAX POST LAVORO – Probabilmente domani sarà domenica. Quindi non si lavora, in molti casi. Quindi ci si riposa. Quindi la settimana lavorativa è finita. Quindi ci si può dare alla pazza gioia. In un pub, vestiti di tutto punto e una birra belga in mano. Oppure a casa, con addosso un pigiama illegale in 80 Paesi del mondo e in mano una birraccia da discount col retrogusto di un detersivo per i piatti. Cosa esiste di più rilassante? Nemmeno Amleto saprebbe dare una risposta ad un quesito così complesso.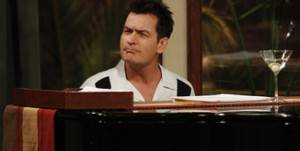 #2. NON DOVER FARE TARDI – In questo caso la risposta sembrerebbe semplice, ed invece è difficile quanto le altre. Purtroppo non rientrate nel primo dilemma. Domani mattina dovrete andare alle 6 a lavorare in uno squallido bar di periferia, pronti ad accogliere con un sorriso tirato le fronde di sbronzi in post serata. Probabilmente vi ordineranno un brandy corretto col caffè. Probabilmente vi chiederete che avete fatto di male nella vita.
Il punto, in ogni caso, è uno: il vostro sabato finirà prestissimo. Non potete fare tardi.
Evitate la serata al pub, perché alla favoletta del "una birra e poi a nanna" non ci crede più nessuno. Quindi serata serie tv? Facile a dirsi, impossibile a farsi. La favoletta di "una puntata e poi a nanna" è ancora meno credibile, a meno che non si tratti di una fiction Rai ambientata in Azerbaigian con protagonista #BeppeFiorello. In quel caso, dormirete dopo dieci minuti, e la vostra domenica riassumerà un senso. Il sabato no.