Ogni relazione sentimentale è diversa dalle altre e le serie tv ci hanno aiutato a capire che non esiste la storia d'amore perfetta, senza drammi e senza litigi. Esistono, però, persone che scelgono di affidarsi l'una all'altra, sostenendosi a vicenda e amando anche i difetti del partner.
Summer e Seth in The O.C. e Kurt e Blaine in Glee, ci hanno insegnato che i grandi amori possono nascere anche al liceo. Non serve essere adulti per trovare la persona giusta. Carla e Turk in Scrubs, hanno dimostrato che non sempre si deve separare il lavoro dalla vita privata. Il vero amore può avere anche le stesse aspirazioni ed è bello crescere professionalmente insieme. Damon ed Elena in The Vampire Diaries hanno dato prova del fatto che l'amore riguarda tutti, non solo gli umani. E poi c'è Hank, che in Braking Bad ha fatto vedere che, grazie all'amore, si può trovare la forza di sopportare una moglie cleptomane e fastidiosa come Marie per parecchi anni.
Eppure ci sono coppie che, per durata, continuità e coinvolgimento emotivo, meritano maggiormente di rientrare nella classifica delle 10 storie d'amore più lunghe delle serie tv.
10) Penny e Leonard – The Big Bang Theory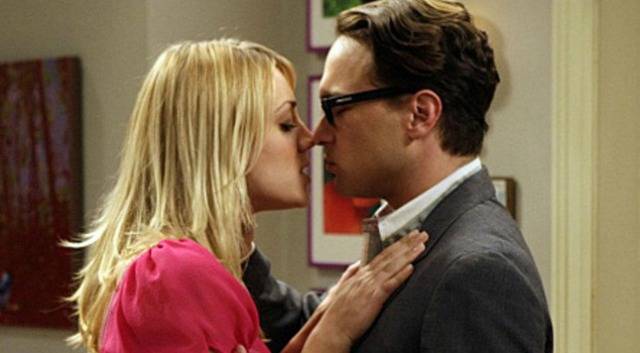 L'aspirante attrice, bionda, bella ed esuberante ha sconvolto la vita del vicino di casa nerd. Leonard l'ha desiderata fin dal primo istante in cui si è trasferita nello stesso palazzo. Da quel momento, per 12 stagioni, la loro storia d'amore ha avuto alti e bassi, ma è arrivata fino ad oggi. Questa è la dimostrazione che gli opposti si attraggono veramente. Nessuno degli amici di Leonard credeva che lo scienziato sarebbe riuscito a conquistare una donna come Penny. I loro caratteri si bilanciano perfettamente, tenendo in equilibrio la relazione.