Lo streaming conquisterà il mondo: quello legale, ovviamente, visto che quello illegale lo ha già fatto da anni. Da un anno e mezzo ormai il colosso Netflix è approdato in Italia con un'offerta sempre in crescita, cambiando gradualmente il modo di approcciarsi alle Serie Tv (binge-watching su tutti); ma attenzione, perchè da dicembre l'Italia si è aggiornata anche con un nuovo colosso, già diffuso da tempo negli USA, chiamato Amazon (Prime) Video.
Tutti ormai conoscono Amazon, la più famosa azienda di vendite online di prodotti di qualsiasi genere; ad essa è collegata, dal 2006 in America, Amazon Video, una piattaforma streaming che, a circa 9/10 $ al mese permette di accedere a produzioni originali, film, Serie Tv e cartoni, esattamente come Netflix. Come accennato, in Italia Amazon Video è arrivato nel dicembre 2016 (circa 10 anni dopo rispetto agli Stati Uniti, ma probabilmente nel periodo esatto, vista la grande diffusione delle Serie Tv e l'esponenziale aumento delle produzioni Amazon, di cui parleremo nell'articolo) e si basa su un sistema di abbonamenti sostanzialmente diverso da quello americano.
Infatti, per usufruire dei programmi bisogna essere abbonati ad Amazon Prime, il servizio di spedizione gratuita in 24 h di circa 20 € all'anno di costo. Avendo questo abbonamento, si può automaticamente accedere a tutto il palinsesto creandosi un account. Almeno in America, il sistema di poter scaricare i film e le Serie Tv e di poterle vedere offline è invenzione di Amazon Video: prima di chiunque, infatti, aveva concesso ai propri clienti questa possibilità. Per il resto, il suo funzionamento è praticamente identico a quello di Netflix. Ma veniamo al dunque.
Come detto in precedenza, stanno recentemente (dal 2013) aumentando in maniera esponenziale le produzioni originali Amazon, che cercano di determinare (come spesso avviene nelle produzioni originali Netflix) un proprio stile identificativo almeno nella qualità.
Qualità che, fra parentesi, è abbastanza alta: in Italia sono arrivate (acquistate da diversi distributori) agli occhi dei più Mozart in the Jungle, Transparent, The Man in the High Castle. Ma quelle che personalmente mi sento di consigliare (anche perchè in Italia non sono ancora state editate) sono Goliath e Sneaky Pete.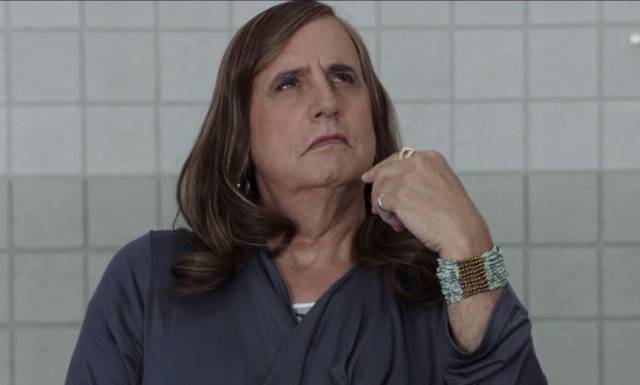 La prima ha come protagonista Billy Bob Thornton, vincitore del Golden Globe 2017 per il miglior attore in una serie drammatica: la sua interpretazione in Goliath è, effettivamente, magistrale. Un avvocato depresso e alcolizzato si trova in una battaglia legale contro il colosso che ha contribuito a fondare per la morte misteriosa di un dipendente di una grande azienda di armi. 8 puntate che meritano curiosità e attenzione per la cura con cui vengono sviluppate e per i grandi attori protagonisti.
Sneaky Pete, invece, è in onda dal 2015 e finora ha i 10 episodi della prima stagione: è prodotta addirittura da Bryan Cranston, che ha anche un ruolo come gangster creditore del protagonista, un truffatore (Giovanni Ribisi) che per sfuggire al suddetto gangster cambierà identità. Nello scorso gennaio è stata confermata la produzione della seconda stagione e, visto il finale della prima, ne potremo vedere delle belle.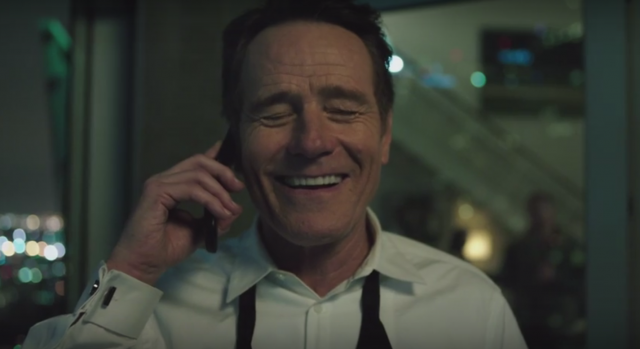 Domanda, dunque, da un milione di dollari: riuscirà Amazon Video a competere con Netflix? Negli Usa si può senza dubbio parlare di una guerra ad armi pari, mentre il discorso italiano ovviamente non può essere considerato visto che Netflix ha un anno in più su cui contare (oltre ad una diffusione nel vocabolario urbano decisamente superiore). Eppure se ci saranno i contenuti e le proposte giuste, senza dubbio Amazon Video riuscirà a ritagliarsi il suo spazio nei nostri dispositivi di casa: garantito.