La figura del nonno, almeno quella tradizionale ci fa venire in mente la famiglia. Un nucleo corposo e legato che niente riuscirebbe a scalfire; i nonni rappresentano, nella maggior parte dei casi, il collante di questo gruppo.
Nonni premurosi, nonni simpatici e non proprio ortodossi. Alcuni di loro ci fanno persino immaginare di averne uno come loro in famiglia. Per la loro creatività, per la loro ironia o semplicemente perché hanno qualcosa da insegnarci.
Abbiamo bisogno di loro come del cibo. Ne abbiamo bisogno per vivere e sopravvivere, per diventare pronti quando non lo siamo o per tornare a casa quando niente sembra andare per il verso giusto. I nonni seriali sono tutto questo. Ognuno di loro ha una caratteristica importante che ne esalta la personalità ed anche quelli che potrebbero sembrare allergici a questo ruolo possono rivelarsi adatti a svolgerlo.
OLENNA TYRELL – GAME OF THRONES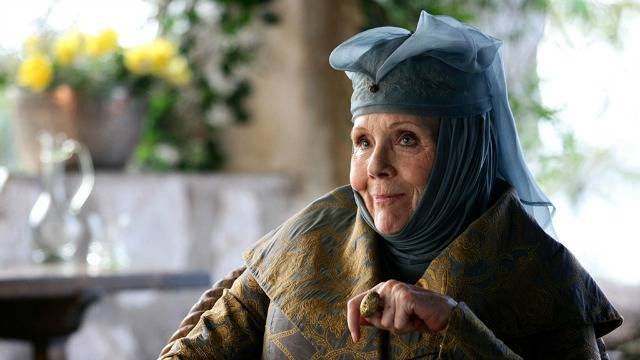 Viene chiamata "Regina di Spine", e questo dovrebbe già dire tutto. Olenna è la nonna pungente e perspicace, ma dall'aspetto forviante debole e fragile, che tutti vorremmo avere per proteggerci. Non ha mai paura di esprimere la sua opinione, senza timore di risultare anticonvenzionale, ed è un'astuta giocatrice del "Gioco del Trono". Pur essendo molto avanti con gli anni è anche di ampissime vedute, l'omosessualità di Loras per lei non è mai stato un vero problema, ed è uno dei personaggi più saggi di tutta la saga soprattutto perchè è una delle poche ad essere consapevole che la guerra in corso porterà solo distruzione, e ben pochi benefici
RICHARD – GILMORE GIRLS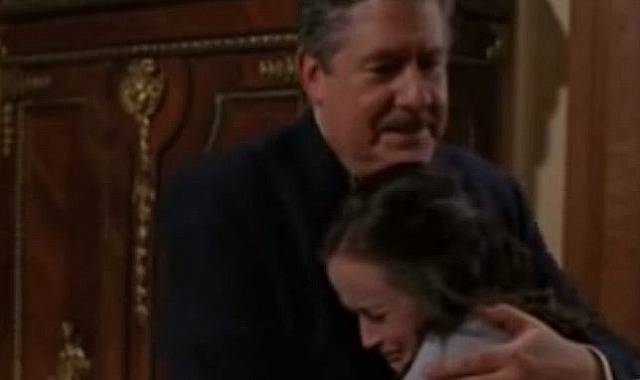 Un nonno premuroso e cordiale, che avrebbe permesso a niente ed a nessuno di ferire i suoi nipoti. Rientra di diritto nella categoria 'nonni super'. E' il marito di una donna quasi completamente opposta a lui, e questo serve a rendere ancora più prorompente la sua figura, ma in una maniera del tutto adeguata al personaggio. Un grande uomo, che rispecchia la figura tradizionale del nonno per eccellenza. Il nonno che ci fa sentire sicuri e protetti, il nonno da cui tornare e da abbracciare. Un ancora di salvezza che non crolla mai.
CORA – ONCE UPON A TIME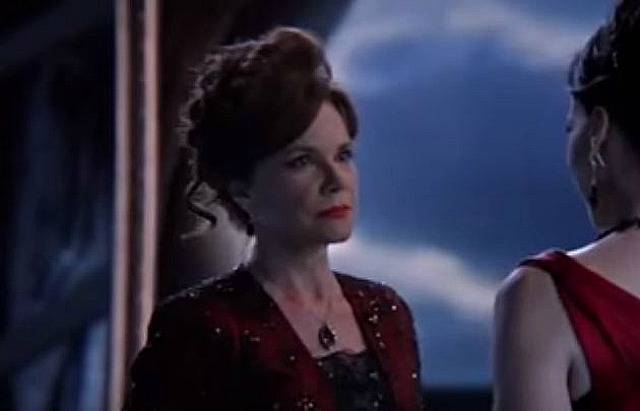 Non proprio la nonna che vorremmo nelle nostre famiglie, ma come once upon a time ci insegna, bisogna dare una possibilità a tutti e anche a lei ne va data una. Come madre qualche pasticcio lo ha combinato, considerando che Regina è diventata The Evil Queen soprattutto grazie a lei. Come nonna però, potrebbe fare la differenza, ha l'occasione di riscattarsi con Henry. Non l'abbiamo ancora vista all'opera come nonna buona, ma la speranza che il suo cuore possa intenerirsi è ancora del tutto viva.