Le sorelle Wachowski, precedentemente conosciute come fratelli Wachowski (registi di Matrix e sceneggiatori di V per Vendetta), come al solito non deludono, se poi si mettono al lavoro con J. Michael Straczynzki (Babylon 5) e sotto il marchio di niente poco di meno che Netflix, non ci si può aspettare che un prodotto a cui è almeno il caso di dare una possibilità.
Questa è Sense8: una serie tv da 12 puntate di durata media di 50 minuti l'una datata 2015. Ritengo di poter dire che sia per lo meno particolare, o meglio ancora originale, come in "8 motivi per amare Sense8″.
Ma di cosa stiamo parlando qui? Perchè è così complessa e così particolare? Beh, innanzitutto i protagonisti sono otto. Si, otto. Ma direte che non è la prima serie che ha molti personaggi, basti pensare all'ormai onnipresente Game of Thrones che di personaggi ne ha ben di più; tanto che spesso e volentieri vedo persone piuttosto impegnate a tener traccia di chi è chi, questo solo per fare un esempio banale. In questo caso però i personaggi non hanno alcun collegamento l'uno con l'altro, non si trovano nemmeno materialmente vicini e lo spettatore si trova a dover fare letteralmente il giro del mondo per seguire le storyline.
Sense8 inizia quando Angelica "Angel" Turing, come ultimo atto prima di sacrificarsi, risveglia in modo fantascientifico le capacità dei protagonisti, rendendoli sensati. I sensati sono delle persone "comuni" che tramite questa rinascita acquisiscono particolari capacità quali comunicazioni telepatiche e la possibilità di "prendere in prestito" le abilità e conoscenze degli altri.
Riscoprirsi come sensati mette in discussione il "senso di sé" (che i tedeschi sanno ben esprimere con la parola "Selbstbewußtsein", consapevolezza di sé), che già, chi più evidentemente chi meno, lottava per affermare la propria identità personale, sessuale e sociale.
Incontriamo quindi Sun Bak, donna di Seul (Corea del Sud) che combatte (letteralmente) ed è combattuta moralmente tra lasciare che suo fratello rovini l'azienda familiare, oppure prendersi la colpa per lui, salvando così l'onore del padre e della famiglia stessa.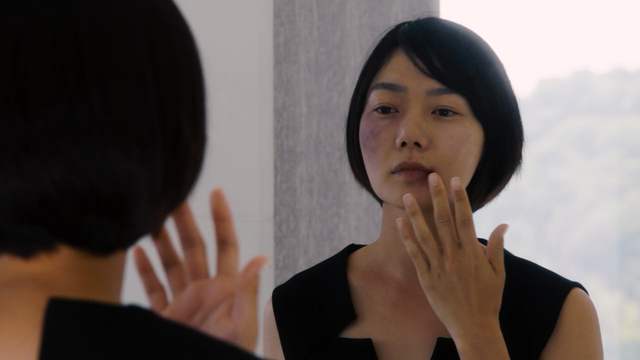 Questa scelta è resa ulteriormente difficile perché dovrebbe mettere da parte l'essersi sempre sentita in secondo piano, in quanto donna, all'interno della famiglia e anche in una società che la sottovaluta e non le riconosce i propri meriti proprio a causa del suo genere.
Altra donna in carriera è Kala Dandekar, chimica farmaceutica, fidanzata con il collega benestante, figlio dell'amministratore delegato della sua azienda, che tutte le donne dell'azienda vorrebbero tranne lei, ironicamente.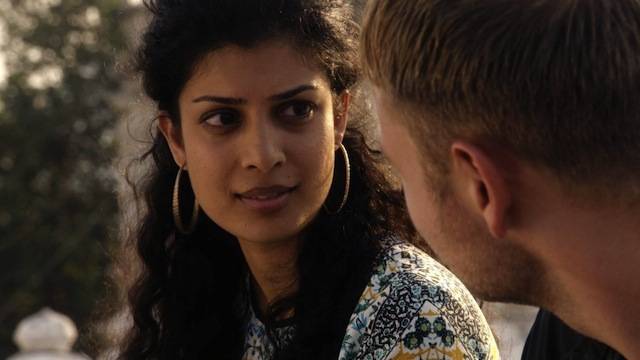 Si ritrova quindi a riflettere sulla sua volontà di sposarlo o meno, accompagnata nei suoi dubbi da Wolfgang, lo scassinatore tedesco (di origini russe), sensate della loro cerchia. Il rapporto tra questi due è alquanto particolare, lei altruista cerca in ogni modo di non deludere la sua famiglia, hinduista devota a Ganesh (cosa che va apparentemente in contrasto con la sua specializzazione scientifica), lui che invece i parenti non li può sopportare e quando i loro cammini s'incontrano spesso sfociano in violenza. L'altruismo di Kala si riflette anche nella cerchia; spesso la si vede anteporre il bene degli altri al suo.
La sua storyline è piuttosto interessante per il rapporto con la religione indiana tradizionalista impregnata di valori collettivisti, contrapposti ad alcuni tentativi di modernizzazione (che nel futuro suocero di Kala vedono la propria rappresentazione) generando tensioni con gli Hinduisti.
Un altro interessante spunto di riflessione in Sense8 si trova quando Kala, poco distante dal matrimonio, si trova ad avere una conversazione con la zia riguardo alla prima notte di nozze, a cui risponde "Auntie, it's okay. We have the internet." "Ohh. I knew that thing was good for something.": un'altra faccia della modernizzazione in un contesto tradizionalistico.