Puntata senza infamia e senza lode, questa 11×03 di The Big Bang Theory. Sicuramente è migliore della 11×02 (non che ci volesse tanto, in realtà), ma comunque non all'altezza né della 11×01, né tantomeno delle prime stagioni.
Comunque non male, puntata abbastanza interessante, con degli spunti divertenti, mischiati però a una storyline parallela fin troppo abusata, tanto da non fare più ridere.
Mi spiego meglio. Il tema centrale della puntata, ovvero Sheldon che dà di matto per l'imminente matrimonio, è fresco e divertente. Se pur non originalissimo, è trattato con ironia e leggerezza. Infatti, chi avrebbe potuto prevedere che lo stress avrebbe fatto parlare Sheldon nel sonno? E trasformarlo praticamente in un'altra persona? Al posto di Amy, mi sarei preoccupata anch'io!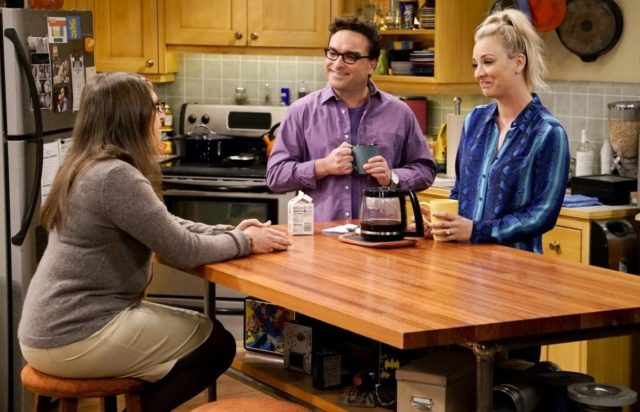 E la cosa più buffa è che la nuova versione di Sheldon è praticamente… una persona normale! Ci troviamo davanti, infatti, a un uomo rilassato e sereno, che non finisce le parole, che vive alla giornata, CHE SI FERMA A RACCOGLIERE GLI AUTOSTOPPISTI! Sappiamo che The Big Bang Theory è una Serie Tv che parla di scienza, ma qui siamo nella fantascienza pura!
E lo sa anche Amy, che decide di registrarlo mentre dorme, per far capire bene anche a Penny e Leonard la situazione. E funzionale è la scelta di far entrare Shledon mentre la registrazione viene fatta ascoltare, in modo che scleri ancora di più, tanto da finire per comprare delle infradito e da avere una improbabile avventura che si conclude con lui sporco di fango e con i piedi avvolti in "calzature" di fortuna.
Insomma, uno spasso. Se contare che la puntata si chiude con un ulteriore sogno di Sheldon, dove vengono presentate le varie componenti della sua personalità (il germofobico, il fanboy, lo scienziato, ecc.), che mettono al bando lo "Sheldon rilassato".
Ora, se questa puntata di The Big Bang Theory si fosse limitata a seguire questa storyline, probabilmente avremo avuto un episodio quasi eccellente. Ma, purtroppo, ha preferito inframmezzare queste scene con un'altra storyline, quella di Raj e Stuart continuamente alla ricerca della metà della loro mela.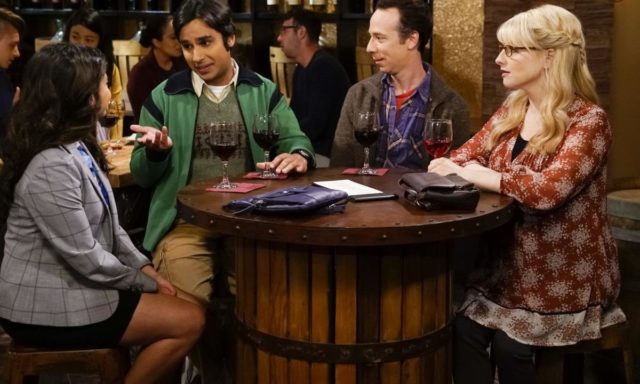 Davvero, questa storyline è stata imbarazzante, per il semplice motivo che non può più offrire nulla di nuovo, e quindi si limita a riproporre battute e situazioni già viste. Per cui abbiamo Raj e Stuart che si presentano – non invitati – a una serata tra Bernadette e una nuova collega, che per di più è indiana.
Inutile dire che Raj sente di avere "più diritti" su questa donna perché appartiene alla sua stessa etnia, mentre Stuart afferma di "meritarsela" perché è il più sfigato tra i due. E via con battutine mirate a mettere in cattiva luce "il rivale" con la preda da conquistare, che nessuno dei due conosce, né si prende la briga di provare a conoscere. È donna, è single e quindi va bene. Insomma, come si dice, no?, tutto fa brodo.
Scontato anche l'escamotage di Raj di rimanere da solo con la ragazza e la successiva e inevitabile comparsa di Stuart. Il tutto si conclude, ovviamente, con la ragazza che dà un due di picche a entrambi e friendzona Stuart.
Insomma, storyline noiosa e già vista, da sbadiglio continuo. Peccato, perché la puntata prometteva bene. Speriamo di avere più fortuna la prossima volta!