Di certo il 2017 non è stato l'anno migliore per la Marvel in Tv, tra il mezzo disastro di Iron Fist, The Defenders che non ha ottenuto le attenzioni sperate e per quel nefasto progetto chiamato Inhumans. La Serie Tv prodotta e in onda su Hulu è apparsa quindi come una piccola luce di speranza. The Runaways è riuscita a convincere e a centrare il bersaglio? A mio parere sì ed ecco perché.
Basata sul fumetto omonimo scritto da Brian K. Vaughan e Adriana Alphona, Marvel's Runaways vede protagonisti sei ragazzi – Alex, Nico, Karolina, Chase, Gert e Molly – e i loro genitori supercattivi.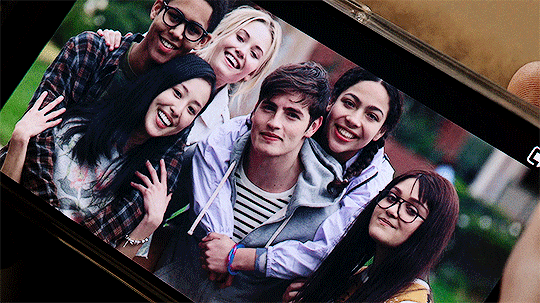 Il gruppo una volta era inseparabile ma la tragica morte della sorella di Nico ha finito per allontanarli. Ognuno di loro ha seguito una strada diversa che li ha portati a interpretare dei ruoli altrimenti stereotipati se non fosse per il talento e la capacità narrativa degli showrunner Josh Schwartz (The O.C., Gossip Girl) e Stephanie Savage (Gossip Girl). I sei ragazzi anche se a prima vista possono sembrare i classici cliché (Chase lo sportivo, Gert l'attivista, Karolina la bionda bella della scuola, Alex il nerd e Nico l'emo), in realtà appaiono molto complessi e presentano molteplici sfaccettature. 
La storia inizia due anni dopo la morte di Amy, un evento che continua ad avere grande impatto sulle loro vite. Alex vorrebbe ricostituire il gruppo e ci prova invitando gli altri ragazzi a casa sua nel giorno dell'incontro annuale dell'organizzazione PRIDE, di cui fanno parte tutti i genitori del gruppo. Durante la serata i ragazzi scoprono che i genitori non si occupano poi tanto solo di beneficenza ma compiono anche strani sacrifici. L'evento terrorizzante finisce per riunire i sei protagonisti, adesso alla disperata ricerca di una risposta per scoprire se i propri genitori siano davvero quei super cattivi che sembrano.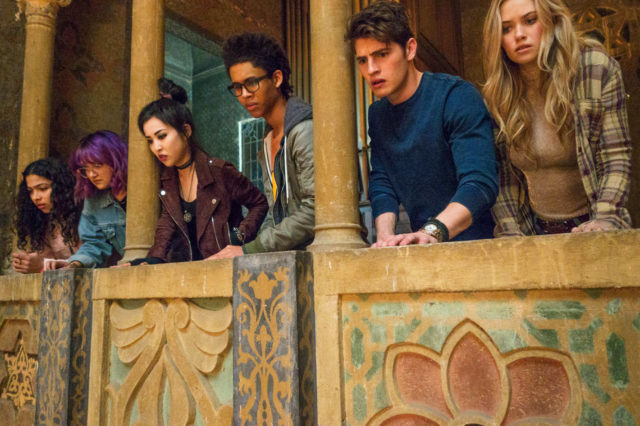 Uno dei punti di forza di Marvel's Runaways è l'equilibrio nella narrazione tra il punto di vista dei ragazzi e degli adulti.
Questa scelta permette di dare maggiore contesto ai genitori, tant'è che risultano meno temibili e cattivi rispetto alla versione a fumetti. Tutti i personaggi vengono, così, in equal modo approfonditi, andando oltre quel che la Serie Tv prometteva. Dopo i primi episodi il solco tra fumetti e Serie Tv è più profondo, il prodotto finale riporta una storia differente, molto più fruibile e gradevole agli occhi di chi il fumetto non lo conosce affatto.
Marvel's Runaways è pensata e destinata agli adolescenti, si impegna direttamente nell'empatia con lo spettatore facendo appello alla ribellione giovanile, al bisogno di evasione e soprattutto all'eterno conflitto tra genitori e figli e adolescenti. Non pensate però, come già ho detto, che le caratterizzazioni di Runaways siano scontate. L'elemento supereroistico è ridotto al minimo e la sua funzionalità nella storia va a incidere in realtà solo sui rapporti tra i personaggi e sulla crescita dei personaggi stessi, più consapevoli delle proprie potenzialità e del loro diventare grandi.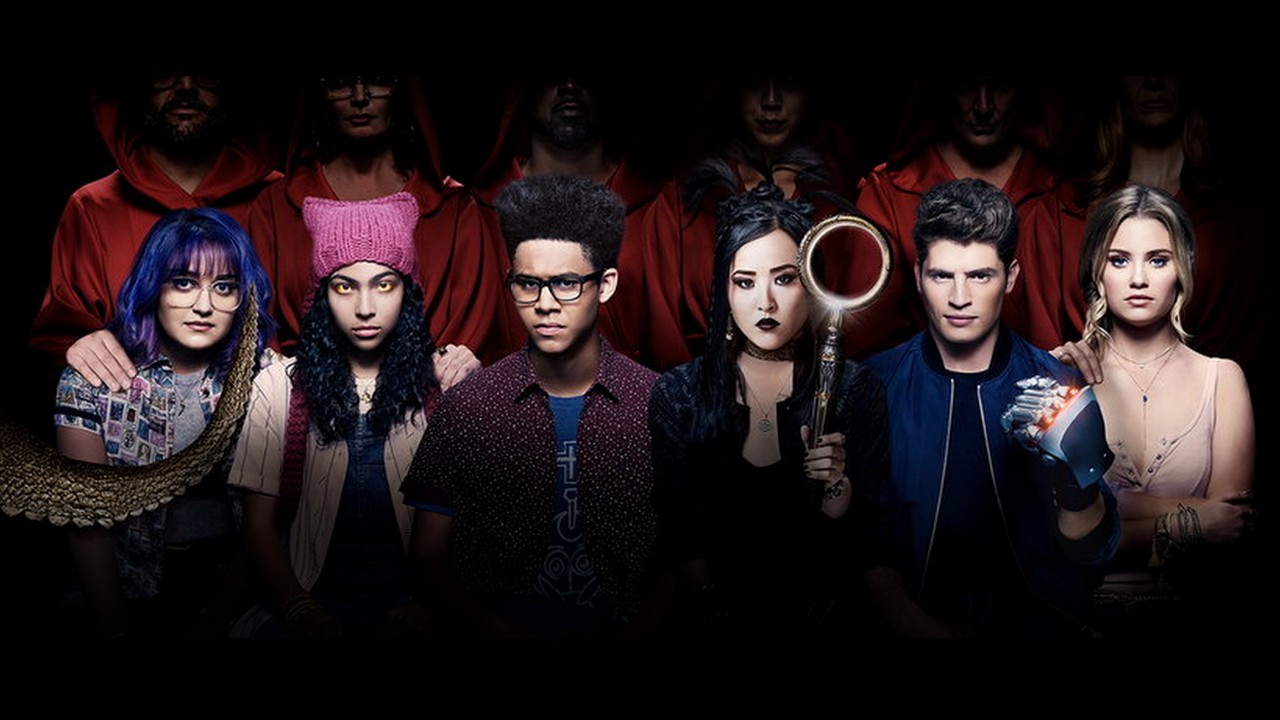 "Every teenager thinks their parents are evil. What if they actually are?"
Ma Runaways presenta anche dei difetti, primo tra tutti la tendenza a trattare le evoluzioni di trama in maniera piuttosto sbrigativa o voler semplificare dei passaggi che invece andrebbero approfonditi. Il rischio infatti è di lasciare lo spettatore confuso insoddisfatto, è evidente che le spiegazioni siano riservate per una seconda stagione (già confermata).
Nonostante questo lo show funziona e funziona meglio di altri ambiziosi progetti che nel voler fare troppo si sono persi in un bicchier d'acqua. La combinazione tra teen drama e Serie Tv Marvel crea un prodotto interessante non scontato, in cui l'aspetto super rappresenta in fondo solo l'apice di un dramma ben più grande e antico come il mondo. Hulu ne esce vincitrice.