La 4×09 di Mr Robot, "409 Conflict", è la caduta di un impero, il dramma del potere che svanisce nello scorrere dell'inarrestabile tempo.
You didn't lose the game, you just ran out of time
"L'unica cosa che abbiamo tutti: il rimpianto". Vivere nel passato significa non accettare quel passato. Significa guardare con rimpianto a ciò che è stato e che non può tornare. Lo abbiamo fatto tutti. Là, nel tempo del compiuto e dell'irreversibile sta la delusione, il dramma insuperabile del fallimento. Là si nasconde ciò che sarebbe potuto essere e non è stato. Ciò che saremmo potuti essere. Guardiamo a quell'istante in cui tutto poteva andare diversamente. E proviamo rimpianto: l'emozione più tragicamente umana e universale. Perché tutti abbiamo perso e mai ritrovato, abbiamo sofferto e mai dimenticato. Abbiamo amato.
Il tempo passato ci condanna a voltarci, a interrompere il cammino.
Vorremmo tornare sui nostri passi ma la strada non c'è più, si è sgretolata al nostro passaggio. E allora possiamo solo guardare, strizzare gli occhi e tornare con la mente all'inizio di quel cammino, quando tutto poteva ancora essere. Quando l'unica via era quella davanti a noi e la sofferenza, la morte, la perdita non ci avevano ancora scosso.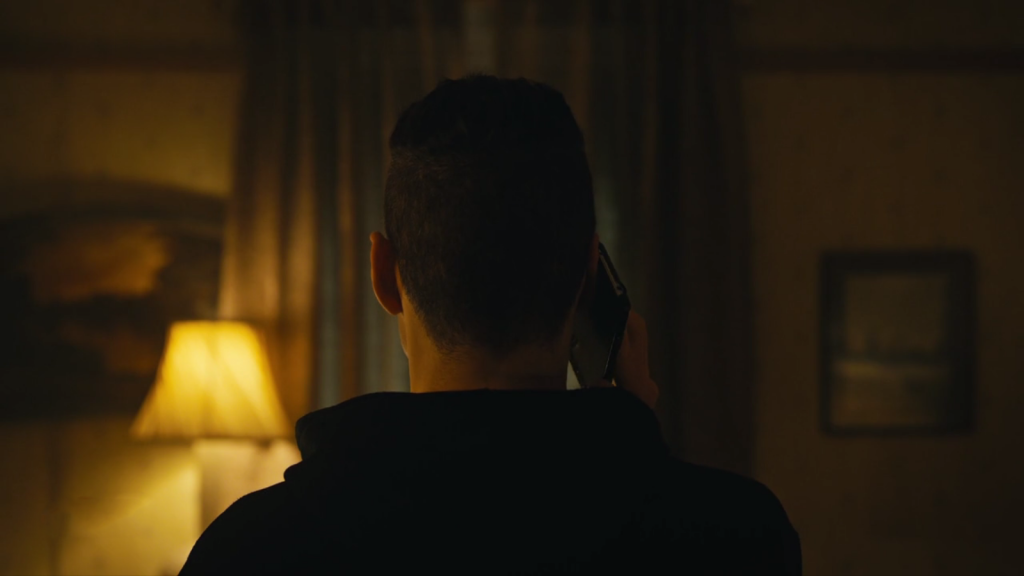 Rimaniamo lì, fermi e sconfitti. Perché tutto è svanito tranne quella sofferenza, quella morte, quella perdita. Riavvolgere il tempo, superare la velocità della luce e tornare indietro è la tentazione di White Rose in Mr Robot ma è anche la tentazione di tutti noi. Il dolce crogiolarsi nell'immagine di un mondo che non esiste.
Non possiamo tornare indietro e allora indugiamo, ci voltiamo. E nella nostra mente ecco una realtà più sicura, più luminosa, più calda. Ci rifugiamo in quel mondo in cui il dolore è escluso, dove la morte non trova posto. E là smettiamo di vivere, di camminare.
Elliot in Mr Robot ha già ceduto a questa tentazione.
Quel mondo se lo era creato tempo fa, quando in una realtà da comedy viveva beato con sua madre, sua sorella e suo padre. Elliot quella finzione, quel mondo di plastica, in cui c'è solo luce diffusa e risate di sottofondo, lo ha già affrontato nella 2×06 di Mr Robot: il coma l'aveva condotto là per proteggerlo dal dolore fisico. Eppure in quella realtà apparentemente perfetta qualcosa strideva. Qualcosa di grottesco intaccava ogni cosa. Per questo ne è uscito. Ha voluto farlo. Ha intimamente capito quanto ogni cosa fosse finta, anche la felicità.
Elliot ha passato una vita in sé stesso. In un mondo mentale che ha tirato su con grattacieli e costruzioni infinite. In quella metropoli interiore ha nascosto le sue anime, ora latenti, ora potentemente padrone di lui. Nel suo palazzo c'è tutto ciò che gli occorre. La figura materna che dona l'affetto che non ha avuto, quella paterna che dà protezione, e la sua anima di bambino coraggiosamente combattivo. Sembra che sia tutto lì.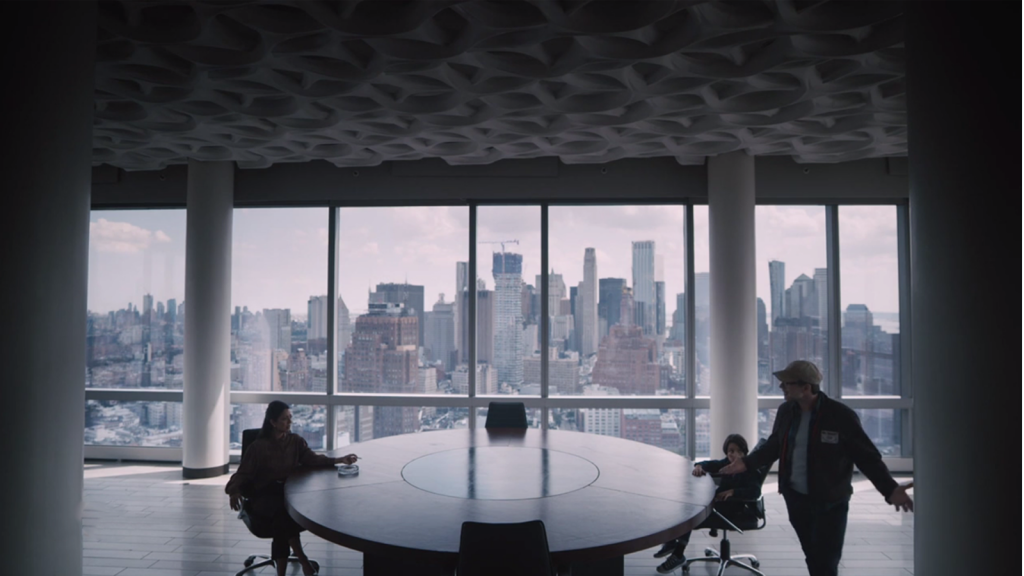 Ma qualcosa manca. E quel qualcosa è ciò che spinge e mette in moto ogni altra cosa in Mr Robot, ogni personaggio. E ciò che mette in movimento il nostro mondo e noi stessi. L'amor che move il sole e l'altre stelle. Per quell'amore White Rose pretende di superare il rimpianto riavvolgendo il tempo, muovendo il sole e l'altre stelle alla rovescia.
Vuole amore sostituendosi all'amore.
Per quell'amore Darlene segue suo fratello, lo sostiene nella lotta che non potrà ridargli il suo Cisco ma che lo farà rivivere nel ricordo. Per lei l'amore diventa allora memoria. E guardare al passato non significa più dimenticare di camminare nel presente. Ricordare il passato, ricordare il suo legame con Cisco: questo per lei è l'amore che move il sole e l'altre stelle. Il suo sprone ad andare avanti.
Il rimpianto di una vita sprecata per compiacere gli altri è, invece, il peccato di Tyrell. È la causa di quella sofferenza d'amore per una moglie e un figlio che non può riavere indietro. Che il tempo si è divorato. Ma anche lui, anche Tyrell, nella consapevolezza del sacrificio e della lotta, trova senso. Ritrova amore in una luce che lo avvolge per sempre.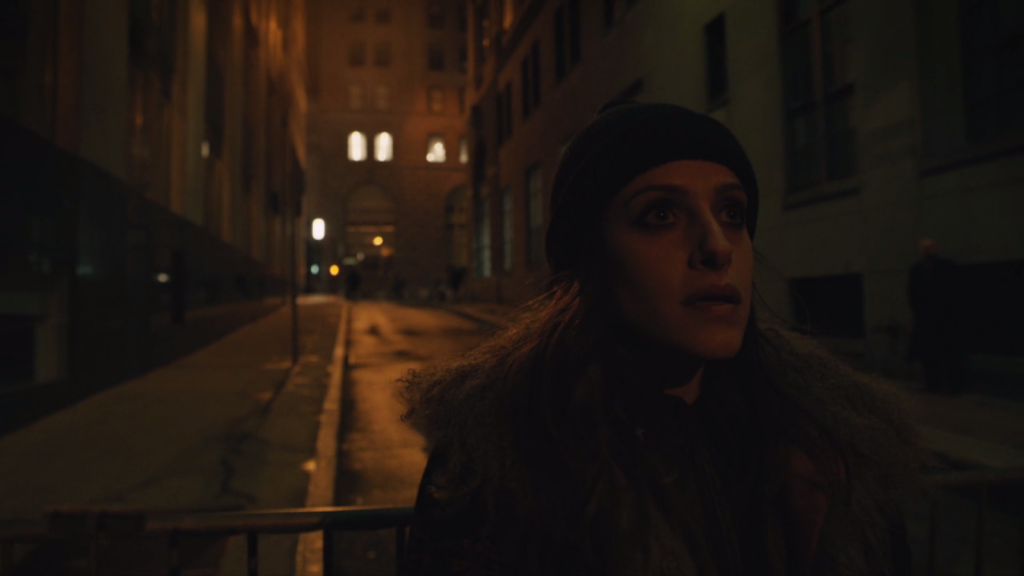 Il sacrificio d'amore. Questo White Rose non lo capirà mai. Perché la sua colpa è voler cancellare ciò che lui stesso ha fatto, la scelta che lo ha condotto ad avere il potere al posto dell'amore. La colpa che imputa al tempo è, in realtà, la sua. Non vuole cancellare il tempo ma sé stesso, quello che ha scelto di diventare. "Ricorda Zhang, hai fatto tutto questo a te stesso", lo ammonisce Price.
Già, Price: un grandioso, tragico, sarcastico Price.
Un uomo che pure è stato vittima di quel potere e ha vissuto nel rimpianto per l'amore che avrebbe potuto dare e che non ha donato a sua figlia, ad Angela. Che è stato causa della morte di quell'amore. Colpevole del suo stesso dolore. Ma che pure ha ora la consapevolezza per sapere che non si può percorrere a ritroso la strada.
Angela è viva, ma non come immagina White Rose. "Angela continua a vivere nelle vite delle persone che l'hanno amata. E quell'amore, quell'amore alimenta la loro risoluta determinazione a ribaltare il tavolo e distruggerti". Eccolo L'amor che move il sole e l'altre stelle. Perché non è nel rimpianto che si manifesta la gioia dell'amore ma nella forza del ricordo. Di quelle memorie delle persone care che diventano stimolo a mettersi in moto.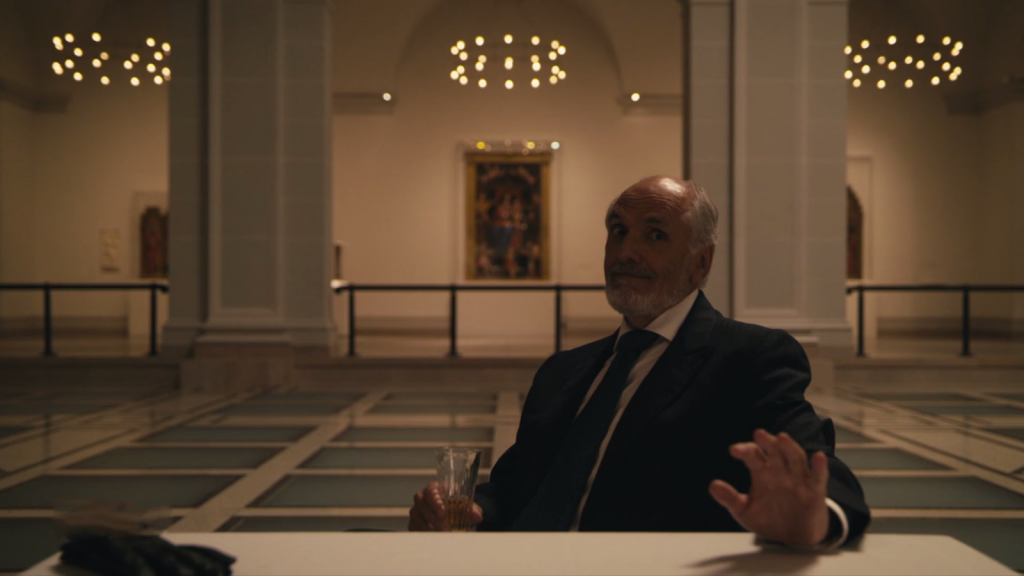 Tutti se ne sono resi conto e stanno andando avanti verso la salvezza umana, verso la scelta di non rinunciare al dolore ma di trovare senso in quel dolore e nel proprio sacrificio. Per loro cambiare il tempo non significa cancellarlo ma nutrirsi del passato per proiettarsi nel futuro. Essere domani quello che non sono stati ieri. Angela, Tyrell, Dominique, Price, Darlene ed Elliot l'hanno capito.
E così, "Roma crolla".
Quella Roma che nel finale di prima stagione bruciava sotto lo sguardo distaccato di Price nelle parole di White Rose, ora è crollata. E ciò che rimane al potente primo ministro sono solo rovine, il risultato del suo fallimentare progetto. Lui che, unico, ha ceduto al rimpianto, ora è un imperatore senza impero.
Il tempo è finito. "You ran out of time". You, Tu, White Rose l'hai condannato a finire. E hai condannato te stesso. Quell'out of time lo abbiamo menzionato in ogni recensione di Mr Robot. È il fuori tempo di chi si è chiuso in sé stesso per l'incapacità di superare il passato. Un passato che ora stringe il cappio al collo di White Rose. Perché non è tornando indietro nel tempo che si può riconquistare l'amore, ma vivendo "a tempo". In time, yes, everything will be all right cantava Robbi Rob alla fine della 3×08 di Mr. Robot, nel momento in cui Elliot riconquistava il suo posto nel mondo dopo che, appena due episodi prima, era "not tuned", disallineato dal mondo.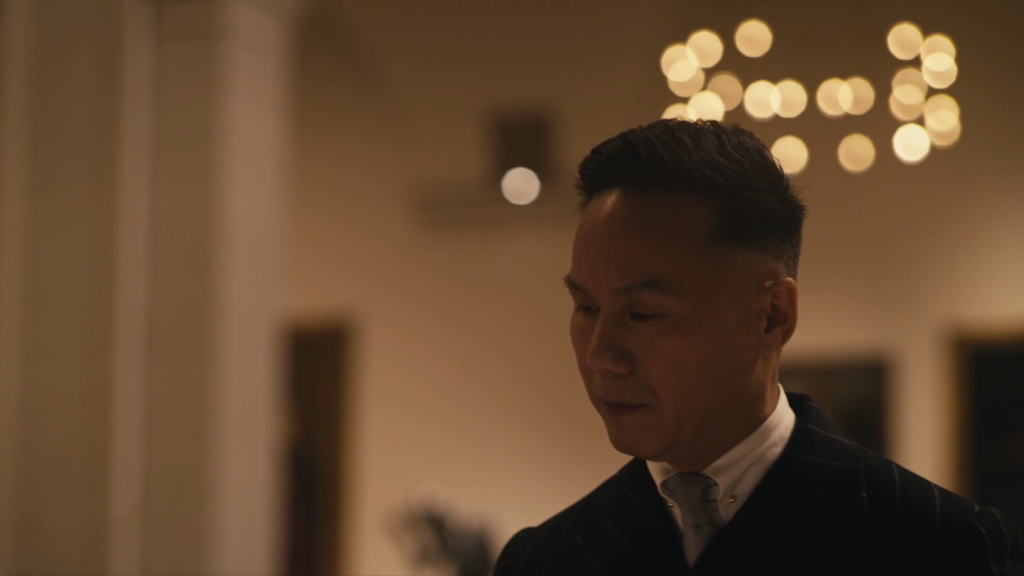 White Rose non può superare questo "not tuned", questa interferenza. Non può accettare il passato perché vorrebbe dire riconoscere il suo fallimento nel presente. E allora davanti a lui è solo rimorso, dolore, caduta. Una bancarotta fisica, espressione di un tracollo interiore. Non rimane altro che truccarsi, coprire l'orrore di ciò che è ora mettendosi la maschera di ciò che era un tempo. Quell'essenza che non è mai stato in grado di accettare a pieno, avvinto dall'amore per il potere.
"Waiting for the perfect time", affermava nella 4×03 rivolgendosi al suo amato.
Ora, just ran out of time. Il tempo gli è scivolato dalle mani. Ha indugiato e perso l'amore, è finito fuori tempo. Ha perso tempo e ha perso contro il tempo. L'attesa è così diventata rimpianto insuperabile. White Rose guarda dietro di sé, truccandosi e fingendo di essere quello che era un tempo. Ora che il tempo è finito e rimane solo il rimpianto. Ora che può solo rifugiarsi in qualcosa che poteva essere ma non è stato e mai sarà. Perché la strada è crollata e il futuro non esiste più.
Davanti a lui c'è il destino dei potenti. Il destino di Walter White e di Ozymandias, del grande faraone le cui opere sono condannate all'oblio e il cui volto giace nella sabbia a eterno memento dell'inevitabile declino degli imperi. Roma è crollata, White Rose è corso via, per sempre fuori dal tempo. Per sempre fuori dall'amore.
Ammirate, Voi Potenti, la mia opera e disperate!
Null'altro rimane. Intorno alle rovine
Di quel rudere colossale, spoglie e sterminate,
Le piatte sabbie solitarie si estendono oltre confine