SPOILER ALERT! NON LEGGETE OLTRE SE NON AVETE VISTO (O NON VOLETE SAPERE NIENTE DE) L'EPISODIO 13X09, "YOU HAVEN'T DONE NOTHIN'" DI GREY'S ANATOMY.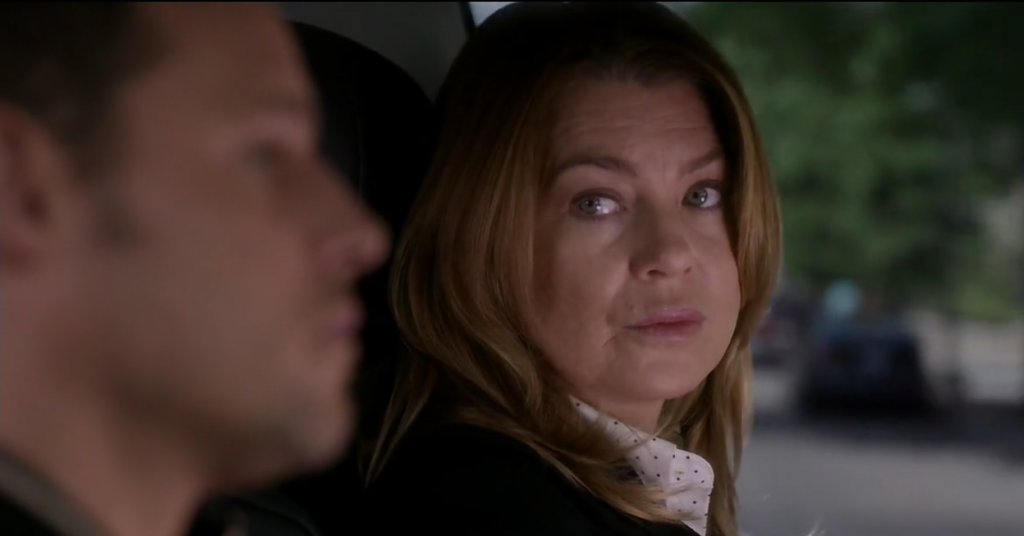 Bei classici disastri alla Grey's Anatomy, ad un giorno dal processo di Karev per aggressione verso il collega De Luca, durante il tipico viaggio per andare al lavoro di Mer, Maggie e Alex, questi si imbattono in tempo reale in un crollo di un grande edificio in centro a Seattle. Ovviamente quest'evento porterà il pronto soccorso a riempirsi di vittime. In questa stagione mancava proprio la situazione d'emergenza che ci eravamo abituati ad incontrare in Grey's Anatomy, tanto che non ci stupisce neanche più.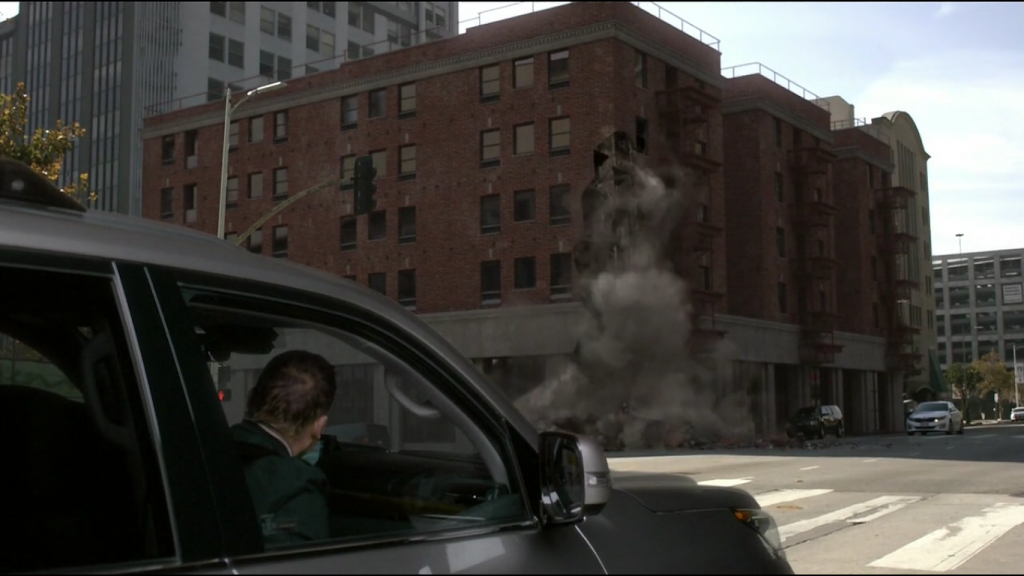 Invece non smette mai di stupirci, in negativo, la dottoressa Wilson
"One minute you're fine and the next one everything collapses around you".. Jo è proprio un'egoista. In una situazione del genere riesce solo a pensare a sé stessa, dopo che se n'è fregata altamente di tutto il processo e di Karev ma anche della parte di De Luca, ammettiamolo. Se avesse semplicemente parlato con loro, se si fosse presa la parte di colpa che le spetta, magari non sarebbe in questa situazione. Mi sta sempre più antipatica, anche perché è veramente una scelta di parole triste in mezzo a gente che realmente gli è crollato un edificio sotto i piedi e sopra le teste.
Jo Wilson, che non è il suo vero nome, alla fine confessa a Karev che è già sposata e le sue motivazioni per avergli mentito, e Alex si stupisce ma non si arrabbia, non fa scenate, non impazzisce. Si dimostra ancora una volta una persona migliore di come viene ritenuto, una persona che ha picchiato De Luca in quanto convinto che volesse fare del male alla sua lei e che per questo rischia la galera.
Lei, stupita, lo racconta a De Luca, dicendogli che sta bene, che va tutto bene e quasi, quasi usando il "we", il "noi", riferito a lei e Alex. Mi fa salire l'acido. Ma che "noi" vuoi che ci sia? L'avete praticamente condannato alla reclusione!
Owen e Riggs best buddies
Nel frattempo Owen e Riggs si sono riavvicinati parecchio, tanto che in questo mid-season finale dimostrano appieno quando erano legati, e quanto questo passato in comune abbia risonanze anche positive sul loro rapporto odierno. Curano insieme un paziente, Charlie, che ha sia una moglie che una ragazza, e tramite questo espediente Riggs scopre che Owen aveva tradito sua moglie, Cristina, non Amelia.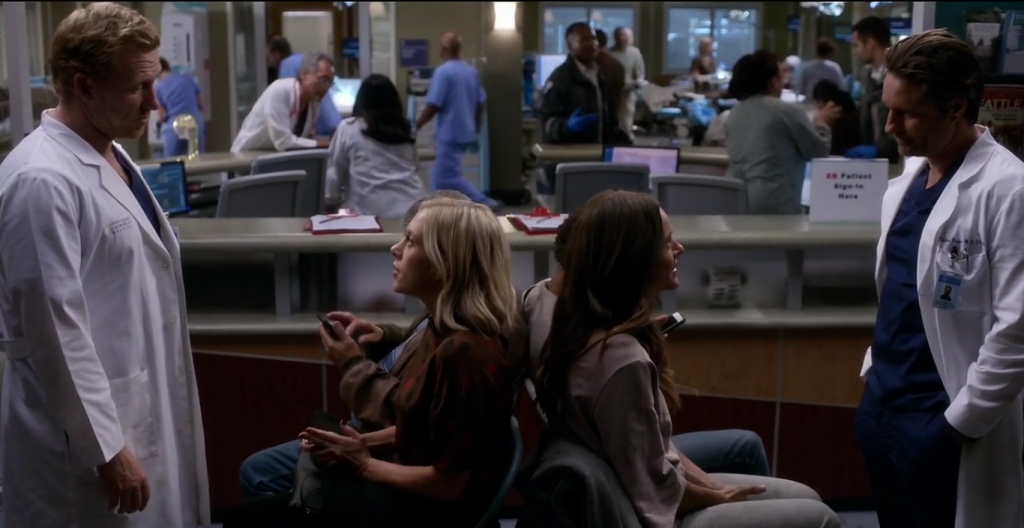 Ma effettivamente ci rendiamo conto, in quel momento, che Riggs non sa proprio nemmeno dell'esistenza di Cristina, e che questi stanno tornando al rapporto che avevamo ma hanno anche anni in cui nessuno sa delle storie, della vita dell'altro.
Comunque Owen gli racconta che anche con Amelia sta avendo gli stessi problemi, che nemmeno lei, come la sua ex, vuole figli. Verrebbe da dire che una volta che incappi in una situazione del genere, concausa di un divorzio, magari ne parli prima di sposarti di nuovo, no?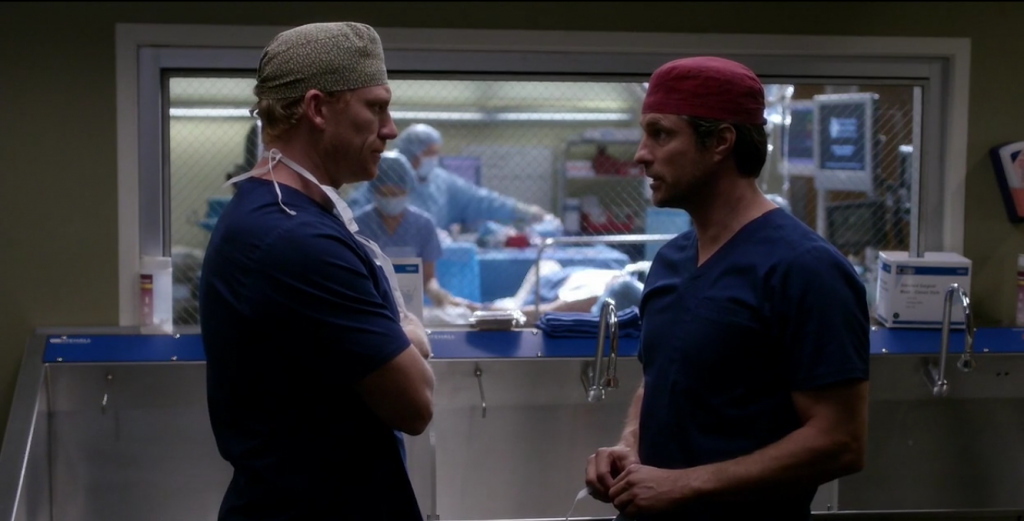 Riggs però ci ridona ottimismo per la coppia, dicendo al suo amico che ora sa meglio come comportarsi, proprio perché c'è già passato, ma nemmeno appena il tempo di arrivare a casa e scopre che Amelia se n'è andata. Gli ha lasciato un biglietto in cui non spiega molto, o non spiegano molto a noi, in cui gli dice di non darsi la colpa della situazione.
A me pare tanto il classico "ti mollo, ma non sei te, sono io" che ci può stare in certe condizioni, ma qui sono sposati! Fugge così dai problemi? (beh, in effetti ci ha provato anche al matrimonio..) Amelia mi è caduta proprio in basso oggi, anche se era chiaro visto che l'attrice deve pur aver il tempo di seguire il suo neonato e quello che ci va dietro. Ma al di là di questo, non mi è piaciuta molto la scena, così buttata un po' lì in mezzo al marasma.
In Grey's Anatomy si fa sempre un passo indietro per andare avanti: Dottor Webber
Richard scopre che c'è qualcosa di strano nel modo in cui la dottoressa Minnick parla del lavoro che farà, che a quanto pare parla di lui come una figura che segue, più che guidare insieme a lei, e cade dalle nuvole. Infatti Miranda non l'ha aggiornato sulle condizioni della dottoressa, quelle che ha avanzato per sigillare l'accordo di lavorare con il Grey Sloan Memorial Hospital, cioè che in pratica decide ed agisce da sola.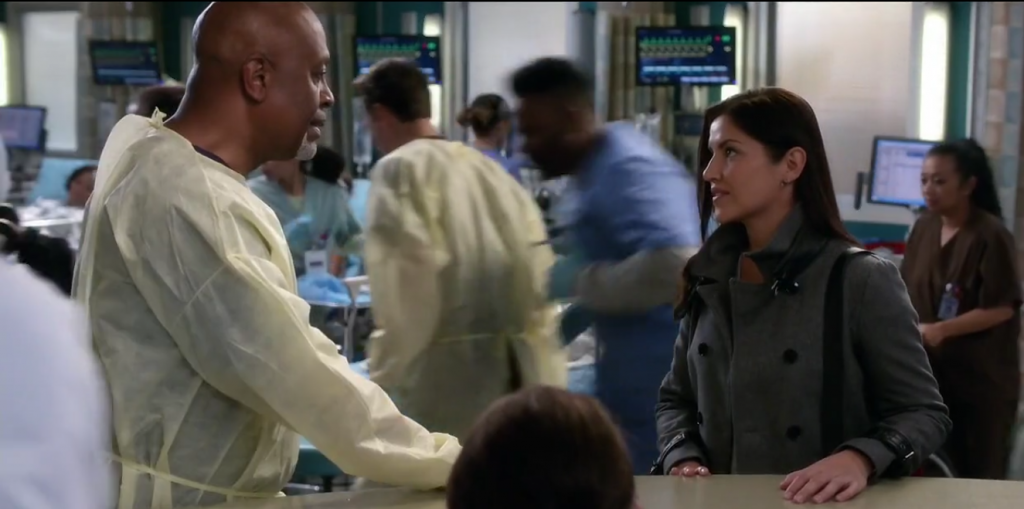 In mezzo a simpatici intervalli in cui la vediamo con Arizona, la quale fa finta di essersi dimenticata del loro incontro in cui Minnick ci ha provato con lei, e anche mentre la invita ad uscire per un drink, la dottoressa dimostra la sua competenza ma non riusciamo ancora a farcela piacere.
Intanto Webber, insieme a sua figlia, deve affrontare anche la morte della loro piccola paziente, una bambina coinvolta nel crollo del palazzo.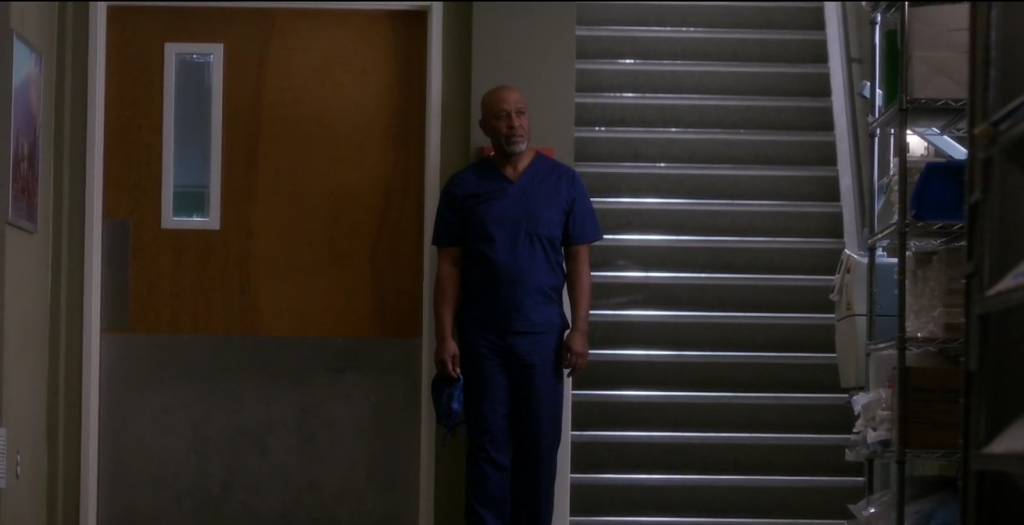 Si scopre inoltre che il proprietario del palazzo sapeva bene della presenza di danni alla struttura ma non li ha mai riparati, perciò è lui il responsabile del disastro e lo sa, e si sente in colpa. Si è persino confessato con il marito di Miranda, Ben, ma i genitori della bambina (al tempo solo ferita) l'hanno sentito parlarne e hanno riferito tutto agli altri parenti delle vittime. Si sente aria di rivolta ma a sorpresa, la protesta non arriverà da lì.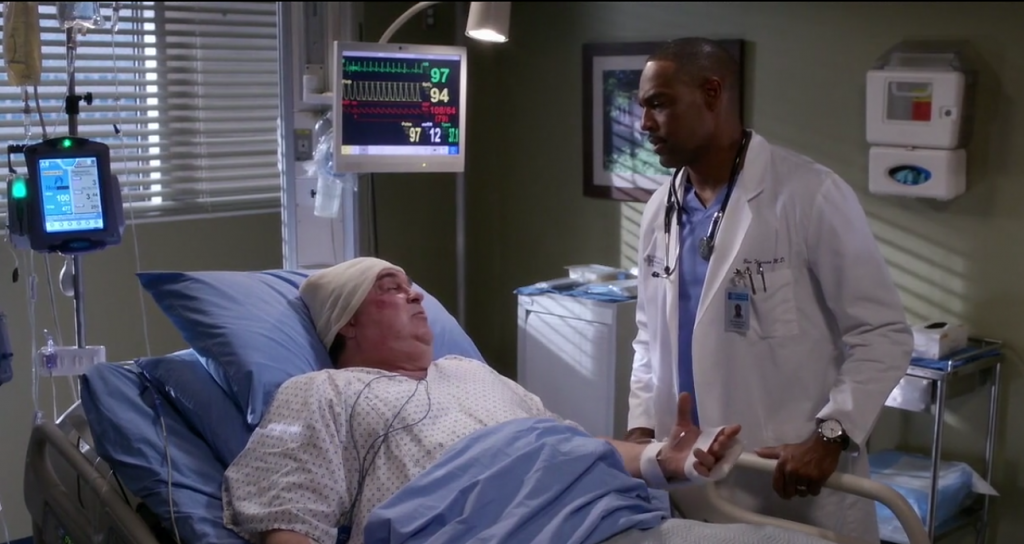 Quando Webber finalmente riesce a parlare con Bailey, ne esce una litigata non da poco, senza grida per il rispetto reciproco che nutrono, ma con una forte carica emotiva da parte di entrambi. Miranda quasi in lacrime tenta di spiegargli come lei ritiene che la scelta di fare Minnick capo del programma di formazione sia l'opzione migliore per l'ospedale, mentre lui le fa notare come lei parla di una decisione impersonale in un lavoro che è assolutamente personale, come ci ha più volte ribadito nel bellissimo episodio scorso.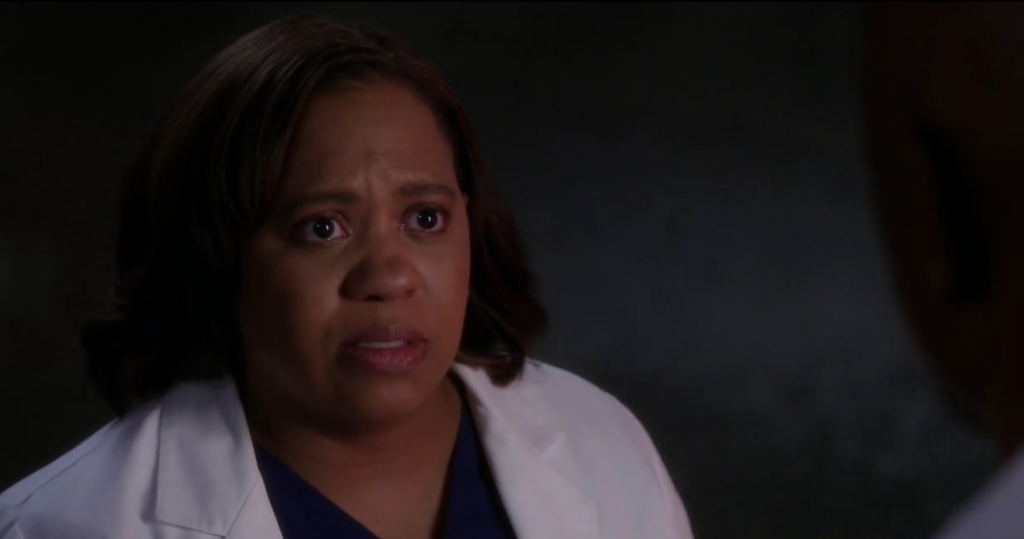 Nel frattempo Maggie assiste alla scena attraverso la porta di vetro e decide di prendere la situazione in mano: va da Avery. Chi ci aveva pensato a lui? Io no! Ma effettivamente l'ospedale è anche suo, e, ancora più di questo, mi fa riflettere quanto poco sia stato interpellato il consiglio ultimamente. Prima per qualsiasi cosa andavi dal consiglio, invece nella stagione corrente non è nemmeno stato interpellato.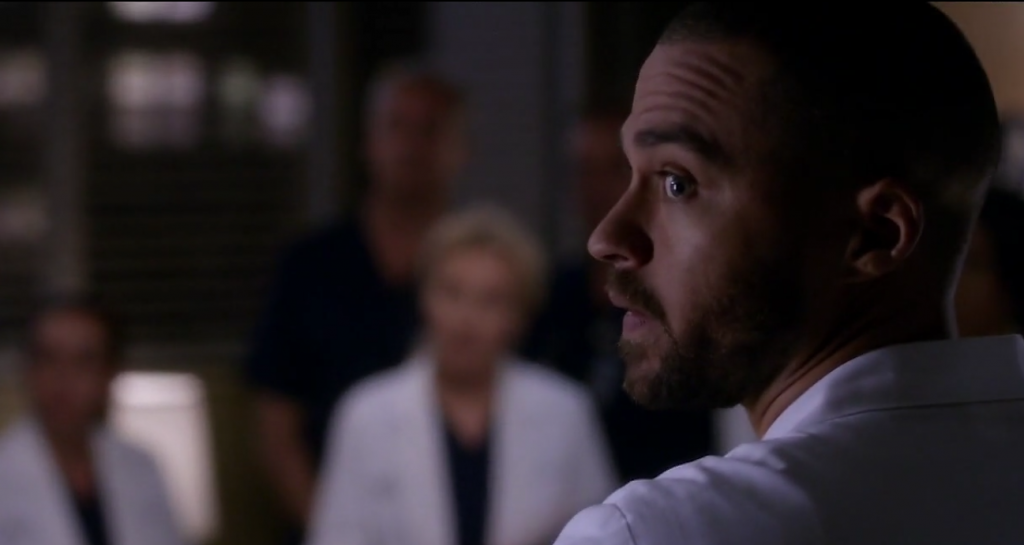 Al di là dei tecnicismi però, Avery ci ha fatto una bella sorpresa a fine puntata, convocando un po' di dottori, anche gente che nessuno ha mai visto da nessuna parte, intenzionato a spiegargli questa novità della dottoressa Minnick che scavalca Webber e tutti sono d'accordo a protestare contro la decisione. Miranda ne vedrà delle belle ho idea, anche se secondo me, la pensa proprio come loro nella sua vita personale. C'è persino Arizona convinta a prendere le parti di Richard.. avrà un bel conflitto di interessi.
Karev ci lascia in sospeso
Maledetti cliffhangers, sempre presenti intendono lasciarci con il fiato sospeso per mesi. Mi spiace però, ma non ce l'hanno fatta. Certo ci chiediamo se Karev è andato o no ad accettare il patto o se ha deciso di ascoltare il consiglio di Mer e di lottare. Però qui non è tanto se andrà in galera o no che ci chiediamo, ma piuttosto per quanto ci starà.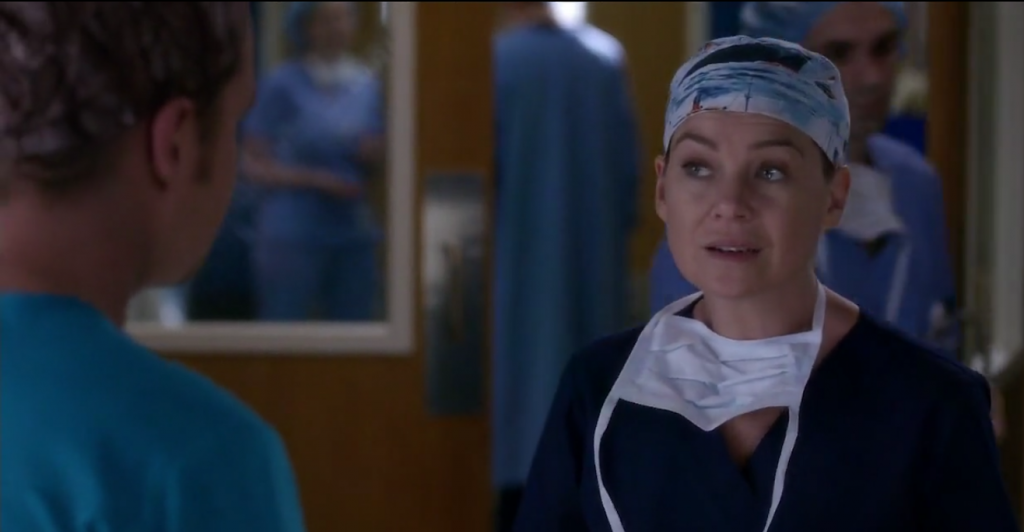 Ci hanno talmente convinto che il processo è già di base perso, per Alex, che non ci stiamo facendo troppe domande. Se invece avessero voluto farci venire l'ansia avrebbero dovuto tenere tutto più aperto, che sì, è ancora comunque tutto da vedere, ma non sono stati in grado di farci percepire tutta questa incertezza.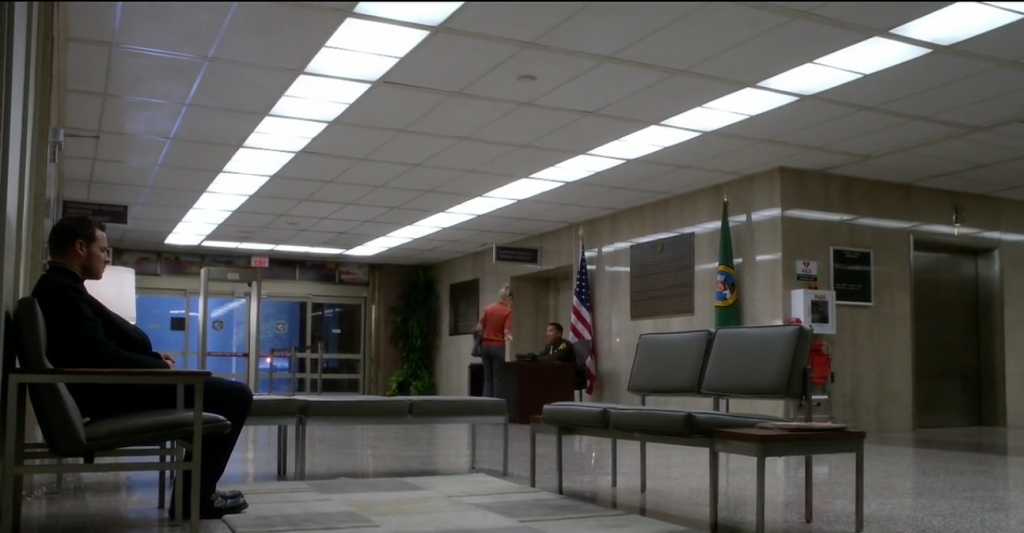 In conclusione..
..è stato un mid season finale un po' deludente, con tanta carne al fuoco, ma che stringendo stringendo, non è stato curato in qualità e sviluppo delle varie storylines. E la quantità al posto della qualità, lascia sempre un sapore amaro.
Ci si rilegge a Febbraio, per la prossima puntata di Grey's Anatomy!
Leggi anche – Grey's Anatomy: com'è nato