SPOILER ALERT : NON CONTINUATE A LEGGERE SE NON AVETE VISTO L'EPISODIO!
Voglio cominciare questa gif-recensione con una piccola riflessione. Ormai ho capito cosa stanno combinando Chuck Lorre e Steve Molaro : alternano un episodio più vecchio stile, che si basa unicamente sulle risate provocate la maggior parte delle volte dalle stranezze di Sheldon, ad uno più importante in vista della trama. Così accontentano il pubblico eterogeneo che segue questa serie!
Cosa penso di questa scelta? E' geniale!
Cosa ne penso di questo episodio? Meraviglioso! Sono venuti a galla segreti interessanti, gli Shamy ci hanno regalato una prova della loro compatibilità e abbiamo sentito il battito del bambino di Bernadette e Howard!
Dunque che cominci la gif-recensione!
L' episodio di The Big Bang Theory è iniziato con una scena che ci ha un po' scombussolato : non è una cosa di tutti i giorni vedere il dottor Sheldon Cooper in una foresta. Quando abbiamo scoperto che si trattava di una realtà aumentata è stato tutto più chiaro. Ed il momento in cui abbiamo capito che lo faceva soltanto perché credeva che così avrebbe aumentato la sua concentrazione, ci ha chiarito definitivamente le idee!
Leonard, Penny ed Amy gli fanno notare che non sarebbe una cattiva idea trascorrere un po' di tempo in una baita, stando DAVVERO a contatto con la natura. Sheldon però non è d'accordo e fa notare quali sono i principali pericoli che si possono trovare in un bosco: api, orsi, serpenti, ragazzi con la chitarra… Penny ricorda che una sua collega le aveva offerto di usare la sua baita in montagna e decide di andarci con suo marito. Anche Amy vorrebbe andarci con Sheldon e così lo manipola. Le basta insinuare nella sua mente il dubbio che Leonard possa tornare più intelligente di lui per convincerlo! E così i quattro amici intraprendono un viaggio in macchina diretti alla baita. Da subito Sheldon mostra di non essere a suo agio con l'assenza di Internet. Negli ultimi episodi tra l'altro stanno enfatizzando troppo questo particolare e sembra che lo show si stia trasformando in una parodia dell'eccessivo uso delle tecnologie da parte dei giovani…
Arrivano comunque all'accogliente baita e Sheldon non si sente sicuro: vorrebbe infatti fare un controllo zecche! Come se fosse un cane…
Purtroppo per Sheldon, l'escursione viene cancellata a causa della pioggia e le due coppie devono restare al sicuro in casa. Per passare il tempo Penny propone un passatempo a lei molto congeniale: un drinking game, a cui stranamente Sheldon accetta di partecipare. A turno ognuno dice qualcosa che non ha mai fatto e se qualcuno del gruppo l'ha fatta deve bere. (Usatelo per far ubriacare i vostri amici!).Il gioco però diventa davvero pericoloso. Comincia, infatti, in modo innocente e divertente, ma gradualmente diventa molto hot! Prima scopriamo che Leonard ha dato un nome ai suoi genitali e poi…
Cosa abbiamo visto?? Quindi Sheldon è bravo in ogni campo sia teorico che pratico! Tra l'altro, tranquilli, anche Leonard ha potuto bere!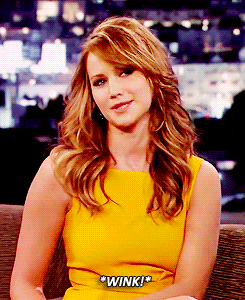 Ma il gioco ha fatto venire a galla diversi segreti interessanti :
1 Sheldon è stato arrestato per non essere passato sulle strisce (e soprattutto per aver sbeffeggiato un agente della polizia).
2 Penny ha pulito il lavandino con lo spazzolino di Sheldon.
3 Leonard ha un conto in banca che ha tenuto segreto a Penny con più di 6 mila dollari.
SCONVOLGENTE!!!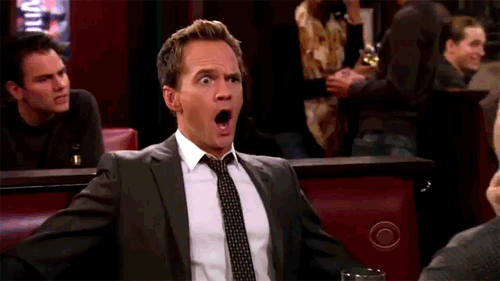 Il drinking game si trasforma allora nel pomo della discordia e provoca una lite tra Leonard e la sua sposa, che si sente offesa dalla scarsa fiducia che Leonard nutre per lei. Alla fine Penny è costretta ad ammettere quanto odi il suo lavoro e quanto detesti flirtare con i dottori per convincerli a comprare i farmaci. Continua a lavorare però solo perché ha necessariamente bisogno di guadagnare per saldare il debito della sua carta di credito.
QUANTE NOTIZIE SCONVOLGENTI IN UN EPISODIO SOLO?
Penny ha deciso di continuare a fare la rappresentante di farmaci, ma qualcosa mi dice che sentiremo parlare ancora della sua professione e che presto potrebbe cambiarla! Speriamo non faccia sciocchezze… E' dolce però che Leonard le abbia offerto il suo supporto!
Alla fine Amy e Sheldon decidono di testare la loro compatibilità attraverso il drinking game…
Passiamo alla parte più tenera della gif-recensione: quella dedicata ad Howard e Bernadette! Bernadette sta cominciando a vivere le prime emozioni da futura mamma : questi sono momenti che dei genitori non dimenticano mai, speciali e da vivere solo in due… o con Raj. Nell'episodio della settimana scorsa Raj aveva avuto un ruolo davvero marginale, ma stavolta si è prepotentemente conquistato uno spazio fin troppo ingombrante nell'episodio e nella vita di Howard e Bernadette tanto da sentirsi parte integrante della gravidanza della ragazza. Comincia con l'accompagnare Bernadette a fare l'ecografia al posto di Howard e finisce per fare regali esageratamente grandi al bambino. Ad Howard la cosa non sta affatto bene, sebbene sua moglie non ci veda nulla di male o imbarazzante. Decide allora di parlare a Raj per fargli fare un passo indietro, ma il ragazzo si offende e se ne va, portando via il gigante orso (in modo piuttosto goffo e divertente).
Howard capisce però che l'interesse di Raj non è imbarazzante: vuole solo condividere la sua gioia! Del resto Raj è proprio come quel grande pupazzo che ha portato al bambino: tanto tenero e dolce, anche se un po' ingombrante. Lo richiama e si scusa per averlo trattato male, ma si rende soprattutto conto del fatto che deve cominciare a fare il padre! Già…se l'avesse accompagnata lui dal ginecologo invece di giocare ai videogiochi, non sarebbe andato Raj!
Decidono allora di ascoltare tutti e tre insieme il battito del cuore del bambino, regalandoci una delle scene più dolci della serie. Lo dico sempre quando si tratta di loro, ma cosa posso farci? Li adoro!
E' arrivato il momento di tirare le somme: questo ventesimo episodio l'ho decisamente preferito a quello della settimana scorsa. Sebbene The Big Bang Theory non abbia bisogno di una trama elaborata per far ridere, preferisco gli episodi basati su un intreccio più complesso. Ho apprezzato soprattutto la scelta di non realizzare un altro episodio Sheldoncentrico, ma uno in cui ogni personaggio ha avuto il suo rilievo. Solo non si vedono i due leocorni Emily, Claire e Stuart …  Le due ragazze saranno sicuramente protagoniste del prossimo episodio, ma davvero che fine ha fatto Stuart? Sta facendo il barbone sotto qualche ponte? Vive dalla sua fidanzata? Esiste questa ragazza?
Prima di darvi appuntamento alla prossima gif-recensione, vorrei farvi notare quello che hanno scritto quei geniacci di italiansubs.net, volendo partecipare anche loro al drinking game! BEVETE TUTTI SCIOCCHI!
Alla prossima gif-recensione!