La notizia bomba del momento è che il geniale Vince Gilligan, creatore di Breaking Bad e Better Call Saul, sta lavorando a un film proprio su Breaking Bad che inizierà da dove la serie era finita e avrà come probabile protagonista Jesse Pinkman (se volete approfondire ne abbiamo parlato in questo articolo e in quest'altro con gli ultimi aggiornamenti). Vince Gilligan però non smette di sorprendere né di prendere impegni. È recente la notizia del suo riavvicinamento al progetto Raven, la miniserie che tratta della storia vera del reverendo James Warren Jones e del suo movimento, il People's Temples Full Gospel Church, che portò al più grande suicidio di massa della storia.
Mettiamo insieme i pezzi.
Si inizia a parlare di Raven nel 2016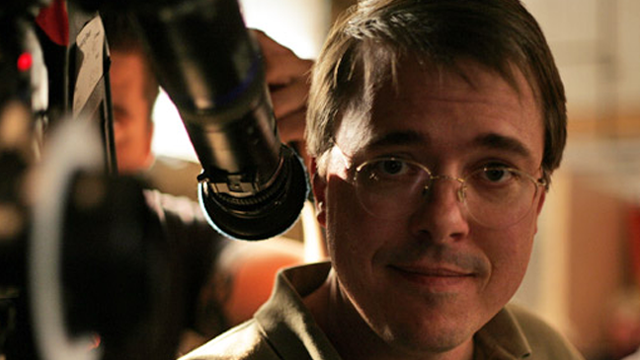 Nel 2016 la HBO affida a Vince Gilligan il progetto di una miniserie ispirata al libro Raven: The untold story of Jim Jones and his people del giornalista Tim Reiterman, sopravvissuto della delegazione che si era recata in Guyana per documentare il visionario culto creato da Jim Jones. L'obiettivo della serie doveva essere parlare dell'origine del Tempio dei Popoli, del seguito di Jones tra gli anni cinquanta e sessanta, del lato oscuro del predicatore, gli abusi, le droghe e i finti miracoli fino ad arrivare al suicidio di massa a cui Jones costrinse i suoi seguaci nel 1978 a Jonestown.
Secondo quanto riportò la rivista Deadline nel settembre 2016, oltre a Vince Gilligan in qualità di produttore e sceneggiatore, erano coinvolte nel progetto come produttori esecutivi altre due persone. Michelle MacLaren, già collaboratrice di Gilligan in quanto produttrice di Breaking Bad, e l'attrice premio Oscar Octavia Spencer che aveva opzionato il libro nel 2012.
Il progetto sembrava pronto a partire, ma subì incredibili rallentamenti, a detta di Gilligan per la complessità della storia da realizzare.
Spunta il nome del protagonista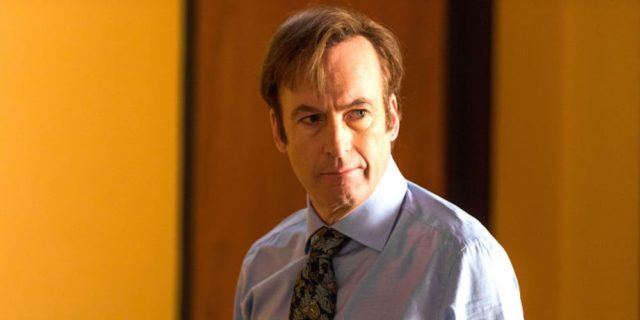 Finalmente dopo due anni qualcosa si muove intorno al progetto. Decisivo è anche il fatto che a luglio 2018 Vince Gilligan ha stretto un nuovo accordo triennale con la Sony Picture Television.
Entrambi i lavori principali di Gilligan sono produzioni Sony ed è molto probabile che sul tavolo delle trattazioni fosse presente anche la miniserie Raven.
Sono confermati nel progetto tutti i personaggi già citati e si sussurra anche il nome del possibile interprete di Jim Jones. Si tratta di Bob Odenkirk, il Saul Goodman delle serie ammiraglie di Gilligan. Nonostante non ci siano ancora conferme ufficiali, sarebbe decisamente un bel colpo.
Non c'è comunque da stupirsi se il lavoro di sceneggiatura su questo progetto è lungo.
Si tratta di una storia scioccante e molto drammatica che tocca i temi delicati del fanatismo religioso e di quanto possa essere facile adescare persone con false promesse e facendo leva sulle paure. Rispecchia generi e le tematiche ricercate ormai sempre più spesso dal canale HBO.
Gli eventi sono quelli legati alla figura del reverendo Jim Jones, fondatore del movimento People's Temple. Fondato a Indianapolis nel 1955, il movimento si è poi esteso e spostato nella tenuta costruita da Jones in Guyana. Nel 1978 erano 900 gli abitanti di questo pseudo paradiso in cui la tecnologia e i media erano banditi. Il 18 novembre 1978 avvenne però la tragedia: Jim Jones spinse i suoi adepti al suicidio. Morirono tutti avvelenati o uccisi da colpi di pistola in quello che viene ricordato come il più grande suicidio di massa della storia contemporanea. 918 cittadini americani persero la vita quel giorno, la maggior parte attraverso il cianuro somministrato all'interno di una bevanda.