Siamo quasi giunti alla fine di Quantico, e, sebbene nessuno ci creda per davvero, stiamo per scoprire chi è il terrorista che ha messo sottosopra la vita delle reclute che tanto abbiamo seguito in questi mesi.
Prima di procedere, ricapitoliamo in breve quello che è successo nelle scorse puntate di Quantico:
– Perales è stato cacciato da Quantico, rimandando il suo addestramento per accertamenti medici
– Caleb e Shelby stanno dalla parte di Alex nella lotta contro il terrorista
– Creepy boy è morto
Non perdiamo altro tempo, la puntata di Quantico di oggi è davvero molto interessante!
PAST
Back to Quantico, Ryan e Alex sembrano aver ritrovato la loro chimica perduta
e le reclute sono messe alla prova proprio negli uffici dove si troveranno a lavorare. Ce la faranno i nostri eroi?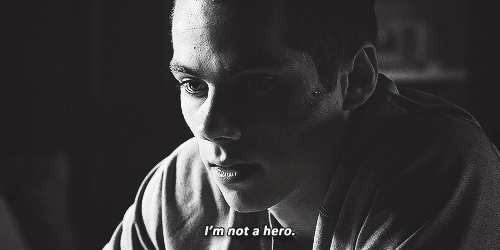 Non so voi, ma a me Alex sta iniziando a dare sui nervi; appena Bad Boy se ne è andato, ha iniziato a flirtare con Ryan come se non ci fosse un domani …
A Richmond, l'ufficio dove la nostra protagonista è stata assegnata per il giorno di prova, alle reclute vengono affidati lavori a dir poco noiosi: telefonare, mettere in ordine alfabetico pratiche e via dicendo … Alex trova il modo di farsi notare comunque e sembra aver scovato una pista per indagare sul furto avvenuto.
Si guadagna così un viaggio in macchina con il suo supervisore, con il quale può parlare di …
Ryan Booth
Questa piccola chiacchierata si permette di scoprire che è stato proprio l'agente speciale che ha mandato all'aria la famosa operazione di Chicago di cui tutti sembrano essere informati ( malgrado fosse stata "insabbiata").
Dopo un confronto faccia a faccia tra il supervisore e Booth, in cui il primo accusa il secondo di essere un terrorista, Alex rischia di mandare all'aria un'operazione dell'FBI per il suo gigantesco ego. Seriamente, come ha fatto a diventare un'agente questa? Non ne fa una giusta!
Caleb invece sta per far entrare la Shelby/Caleb nella mia infinita lista delle OTP.
L'amico Fritz (il fidanzato di Natalie, non mi ricordo mai come si chiama) è stato messo da Alex (che gioca alla piccola agente dell'FBI) a piantonare la casa del sospettato da cui viene aggredito mentre arrivano i rinforzi da una parte e i pompieri dall'altra.
Sembra che la situazione sia molto a rischio per lui, che viene preso come ostaggio dal sospettato ma tutto finisce bene …
Sembrava impossibile, ma ce l'abbiamo fatta …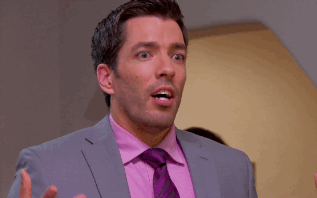 Con anche una semi dichiarazione d'amore da parte di Ryan.
Che vogliamo di più dalla vita?
Forse che le gemelle facciano saltare la loro copertura perché la fredda Nimah si è invaghita di un collega. Erano ad un passo dal farcela, ma lei ha rovinato tuttO. Un po' come la Parrish. Ecco perché sono reclute insieme!
In realtà anche loro sistemano le cose e vengono assegnate come infiltrate in una grossa cellula terroristica.
---
PRESENT
Ryan figo Booth irrompe nell'appartamento di Alex e trova il Caleb tossicomane Haas che protegge la ragazza come può, cioè mettendosi sotto i riflettori.
Ma a noi interessa poco, scopriamo infatti che Creepy boy NON è morto.
Ripeto.
Creepy boy NON è morto.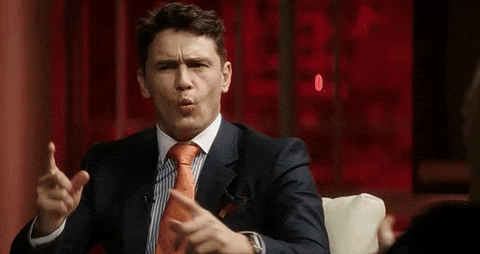 _._.   ­_._  .  .  ._ _.  _._ _     _…  _ _ _  _._ _   _.  _ _ _  _.   _ _  _ _ _ ._.  _  _ _ _
(che faticaccia, grazie Wikipedia)
Dicevamo.
Shelby e Alex hanno trovato un altro paziente che ha gli stessi sintomi di Creepy Boy e indovinate un po' chi è?
Ha i capelli neri … 
È un figo …
È Drew Perales!!
Ok. Seriamente.
Bad Boy è in ospedale e la prima cosa che dice quando vede Alex è "Avete preso Ryan?"
LO SAPEVO, lo sapevo che Ryan c'entrava qualcosa!
Era troppo bello e buono per non essere coinvolto.
Così scopriamo che è stato Drew a portare Alex sul luogo del primo attentato e ad aiutare il terrorista nelle sue "imprese" e Shelby e la Parrish decidono di mettere alla prova la sua versione dei fatti indagando sul computer di Ryan, grazie agli agganci della bionda.
Nel frattempo Caleb è sotto interrogatorio da parte di Miranda, che sembra tutt'altro che intenzionata ad aiutare Alex. Sembrava che fossero amicone ma evidentemente è successo qualcosa che le ha fatte scontrare. O forse è solo inciampata nel suo enorme ego, la Parrish! Mi immagino la discussione …
E per la serie "la Parrish non ne combina una giusta", la ragazza entra nel quartier generale dell'FBI ma si fa beccare da Booth e ha l'occasione di mettere in pratica ciò che ha imparato a Quantico: come combattere in un ambiente ristretto …
E sembra abbia imparato dai suoi errori.
O forse no!
Ma la vera svolta arriva a fine puntata quando FINALMENTE scopriamo chi è il terrorista.
NON è Ryan come ci avevano fatto credere (io continuo a crederci un po') ma …
DREW. BAD BOY è IL TERRORISTA!
Non so se essere sorpresa, se non credergli o se farlo.
È stato quasi troppo poco esplosiva (che termine azzeccato) come rivelazione.
Sembra quasi che ci stiano prendendo in giro ancora una volta. Se the voice riusciva a manovrare così facilmente le voci delle reclute, potrebbe averlo fatto anche stavolta no?
Sono alquanto perplessa. Ci sono troppi tasselli che mancano e, soprattutto, sono rimasta più sconvolta per Ryan che per Drew.
La puntata si chiude con Alex che sta viaggiando per NY nella macchina di Ryan con una bomba sopra. Er mejo!
Come on! La suspance ci sta uccidendo.
Chiudo questa puntata di svolta di Quantico dandovi appuntamento alla prossima recensione. Non mancate!
(Ringraziamo gli amici delle pagine Quantico Italia e Quantico Italia)