Ed eccoci a recensire la 1×17 di Quantico con le nostre gif!
Ma non possiamo partire prima di aver recappato ( w i neologismi) just for a second, quello che è successo la scorsa settimana nel centro di Quantico e non: ready?
PAST:
– I genitori di Shelby sono vivi e vegeti
– Miranda ha detto addio al suo posto di vicedirettrice a Quantico
–Ryan Booth ricomparirà come addestratore dopo che Alex ha definitivamente rotto con lui
PRESENT:
– Hannah, la ex di Booth ha abbandonato la squadra ed è stata sospesa per aver sparato in aria ad una convention molto importante.
– La voce (il terrorista) è soddisfatto del lavoro del team Alex (strano) e gli ha assegnato un ultimo e ignoto compito.
Partiamo quindi con la nostra gif-recensione della nuovissima puntata di Quantico.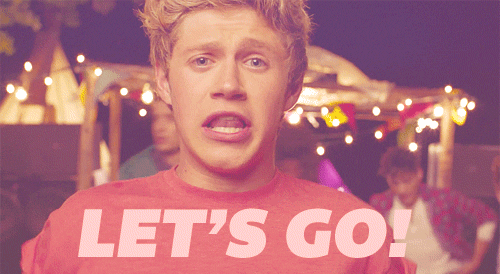 PAST
A Quantico, l'addestramento sta per giungere al termine
nuuuuuu era la mia parte preferitaaaaa
e ogni agente deve indicare in quale sede operativa preferisce essere inviato. E mentre Alex flirta con Bad Boy, Shelby non sa decidersi se contattare o no i suoi genitori redivivi
… speriamo un po' più vivi di lui …
Le gemelle tentano di difendere con le unghie e con i denti il progetto che Miranda aveva su di loro e che rischia di essere cancellato, e Caleb sembra che si stia imbarcando in una missione pericolosissima di cui non ho capito nulla, insieme a Creepy Boy.
Ma le stranezze non finiscono qui!  E quando mai sono così poche?
Ryan Booth fa la sua comparsa come nuovo addestratore …
Da recluta a boss …
Dalle stalle alle stelle …
Bop to the top!
Le nostre reclute, questa volta, dovranno lavorare sull'introdurre illegalmente delle persone negli Stati Uniti, cosa che sai essere impossibile se hai passato ore a guardare con tua madre "Airport Security"
Mentre cercheranno di varcare il confine illegalmente, Shelby potrà incontrare i suoi genitori che non possono rientrare negli USA. Ma non sembra molto dell'idea.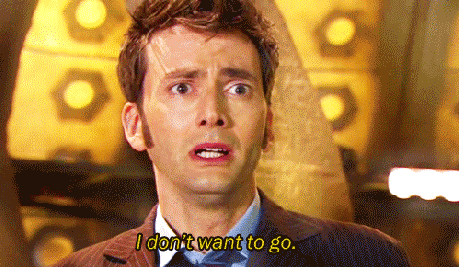 L'addestramento inizia e il primo giochino del team non autorizzato Parrish-Perales non funziona un gran che.
Nel frattempo Shelby e Caleb sono andati in un albergo per incontrare i genitori di lei. Chissà che succederà?
La big scusa che i genitori di Shelby accampano sembrerebbe essere di portata internazionale. A quanto pare hanno venduto inconsapevolmente dei software ai talebani e avrebbero potuto essere perseguiti per questo. Giusto perchè hanno solo un poco causato l'attacco alle torri gemelle, e si sa che gli americano sono un po' suscettibili su questo punto!
Perciò, quale miglior alternativa se non fingersi morti? 
E mentre la famigliola è a cena insieme, le reclute fanno di tutto per cercare di infrangere la legge. E sembra ci riescano, soprattutto le gemelle. Ho sempre sognato di avere una sorella gemella!
Ripensandoci, però …
I genitori di Shelby si sono dimostrati davvero degli stronzetti che hanno (di nuovo) cercato di contattarla solo per avere dei soldi. Damn them!
FINALMENTE Perales e Parrish si baciano, diamine pensavo ci avrebbero messo meno tempo, ma forse gli serviva una casetta nel bosco, no?
E un compito da svolgere, perchè sembra che Alex riesca a lasciarsi andare solo quando deve fare tutt'altro …
Ma tutto è bene, quel che finisce bene ed ognuna delle nostre reclute riesce a completare il compito.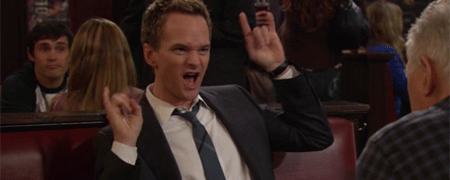 PRESENT
Simon ha inspiegabilmente deciso di non aiutare più Alex ( che si decida una buona volta!) e ha contattato Ryan che, nonostante nella scorsa puntata di Quantico le aveva giurato che l'avrebbe incastrata, ora si dimostra collaborativo. Ma questo è tutto un trucco per mettere nella giacca dell'agente Booth un affarino che lo rintracci nei suoi movimenti.
Liam, che è vicedirettore ad interim di Quantico, offre a Ryan di prendere il posto che era di Hannah prima che si dimostrasse fuori di testa.
Scopriamo che Alex e Simon stanno raggirando Liam e Ryan per consegnare al terrorista un informatore della CIA non meglio identificato.
Alex si presenta all'appuntamento come Nimah Amin, tanto dico, gemella in più o in meno, chi se ne accorge…
Bomba time
… Scopriamo che il fantomatico tipo tenuto in custodia dalla Cia si da il caso che sia Creepy Boy, meglio detto Will Olsen. Com'è piccolo il mondo!
Il piccolino sembra essere stato rinchiuso per sei mesi … non è che gli americani ci facciano una grande figura qui. Forse, dato che si parla di FBI, sputtanare  infamare la CIA è cosa normale.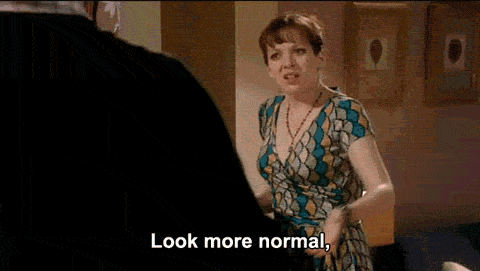 Con uno spettacolare attacco, Alex e Simon tentano di far fuggire la risorsa, Creepy Boy dalla casa nel bosco.
Alla voce serve un cervellone, e Creepy Boy fa proprio al caso suo.
Will si candida per fare la talpa personale del terrorista e possiamo dire che questa sia l'unica buona idea che il team (leggasi Will) abbia avuto fino ad ora.
Intanto Alex riesce a mandare fuori di testa anche Ryan e a farsi credere da Liam, che ha ancora tutta l'aria di avere una cotta per lei!
Will e, a sorpresa, Simon salgono sulla macchina del terrorista e
alla guida c'è nientepopodimeno che Shelby.
Ripeto, com'è piccolo il mondo.
Sembra che a Quantico abbiano addestrato solo terroristi!
Sbaglio o il lieve accento della voce è quello di Caleb Haas?
Non vedo l'ora di saperne di più.
Eccoci qua alla conclusione di un'altra fantastica puntata di Quantico!
Alla prossima demenziale puntata! 
(Ringraziamo gli amici delle pagine Quantico Italia e Quantico Italia)