'Scofield non è morto'. Così avevamo concluso la recensione della scorsa puntata di Prison Break, la prima della nuova attesissima stagione.
Con questo episodio non possiamo che riconfermarlo. Michael è vivo. Prison Break è viva. Nessuna delusione.
Questa volta tutto comincia con uno sguardo più generale allo Yemen. Ci viene spiegato bene che cosa sta succedendo. Ci viene mostrata realmente la drammaticità della situazione. Il viaggio di Lincoln, C-Note e Sheba nei sobborghi è un po' anche il nostro viaggio. Riusciamo a scoprire insieme a loro che la prigione non è solo quella da cui far evadere Michael. Tutto il paese è una trappola mortale composta solo da ricatti, bugie e terrore tenuti insieme da laghi di sangue innocente.
Lo Yemen è devastato dagli scontri interni e civili manovrati da forze superiori. Il leader dei ribelli Abu Ramal è, non a caso, nella stessa prigione di Kaniel Outis. Un personaggio temuto, osannato, dipinto sui muri della parte della città ridotta a macerie che chiama 'fratello' la mente più geniale del pianeta.
Questo è il quadro che ognuno di noi si è trovato davanti durante questa puntata di Prison Break. Una sensazione quasi claustrofobica in cui si hanno solo due scelte: ricercare la luce (o lo sceicco della luce) o rimanere nell'ombra e aspettare di farsi ammazzare (come lo stesso sceicco prima dell'arrivo di Lincoln, C-Note e Sheba).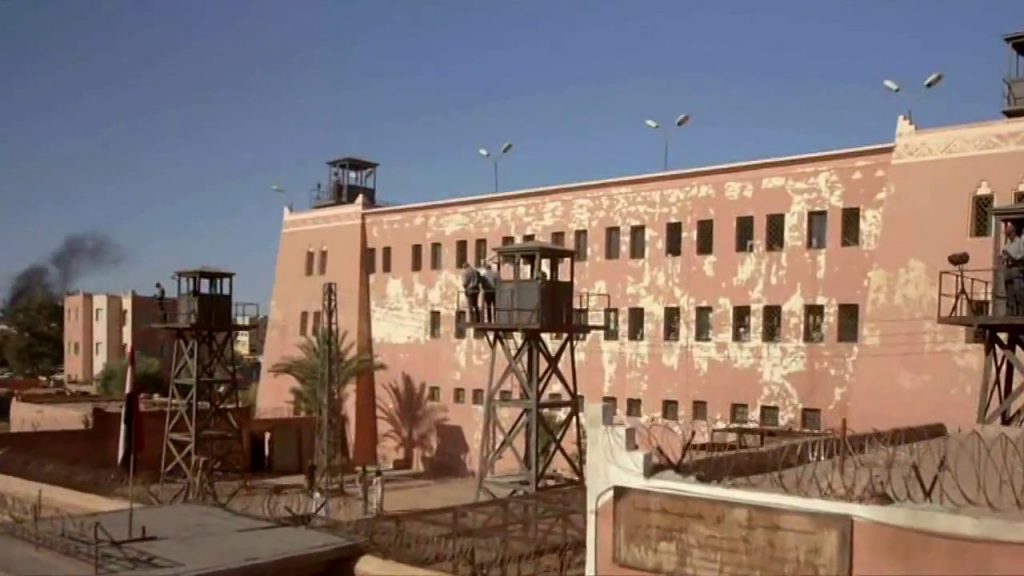 E' proprio in questo contorno che gli autori di Prison Break decidono di concederci un piccolo focus su Michael, sul vero Michael.
Prima la sua cella in una delle tipiche inquadrature che ci ricordano Fox River, poi i nuovi tatoo, la collaborazione con il nuovo compagno di cella. Il conteggio dei minuti per passare attraverso i condotti e salire allo scoperto, la pianificazione quasi perfetta per una fuga più che audace.
Se nei primi minuti la sensazione che si può trarre dalle scene è pesante, nei secondi successivi la paura viene quasi filtrata attraverso Michael. Se lui è vivo, se lui è davvero Michael, allora non ci saranno bombe o sbarre a fermare la fuga. Non ci sarà niente che potrà impedirgli di tornare a casa.
"Possiamo giocarci un'altra carta. Non volevo giocarla, ma è già in azione"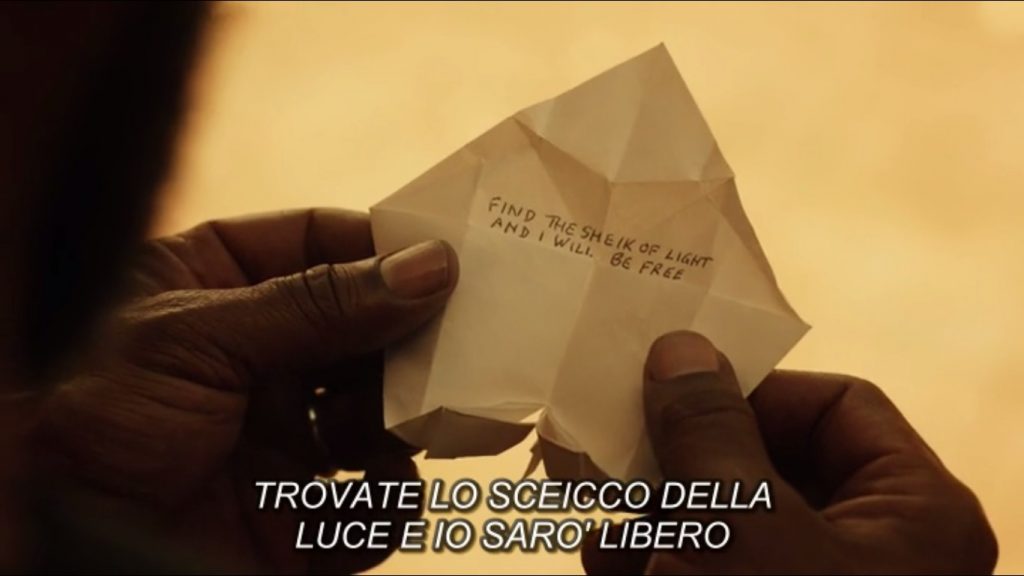 La carta è proprio lì, tra le mani del bambino che Lincoln prova ad inseguire.
Lo sceicco della luce è la risposta al quesito "come possiamo aiutare Michael?". Quello sceicco rappresenta moltissime cose. Per Scofield vuol dire mettersi allo scoperto, dimostrare a suo fratello e alla sua famiglia che è vero che non li ha rintracciati per tutto quel tempo. Per Sheba e suo padre, simbolo del Governo ad un passo dal crollo, significa una possibilità di scappare dal paese. Per Whip un modo per tenere alta la fiducia di Michael nei suoi confronti.
E come in perfetta tradizione di Prison Break quel messaggio non è solo un invito a fare qualcosa, contiene già la risposta stessa al quesito posto da Michael. Il numero di telefono e un nome sono sufficiente a trovare un uomo perfino nei sobborghi.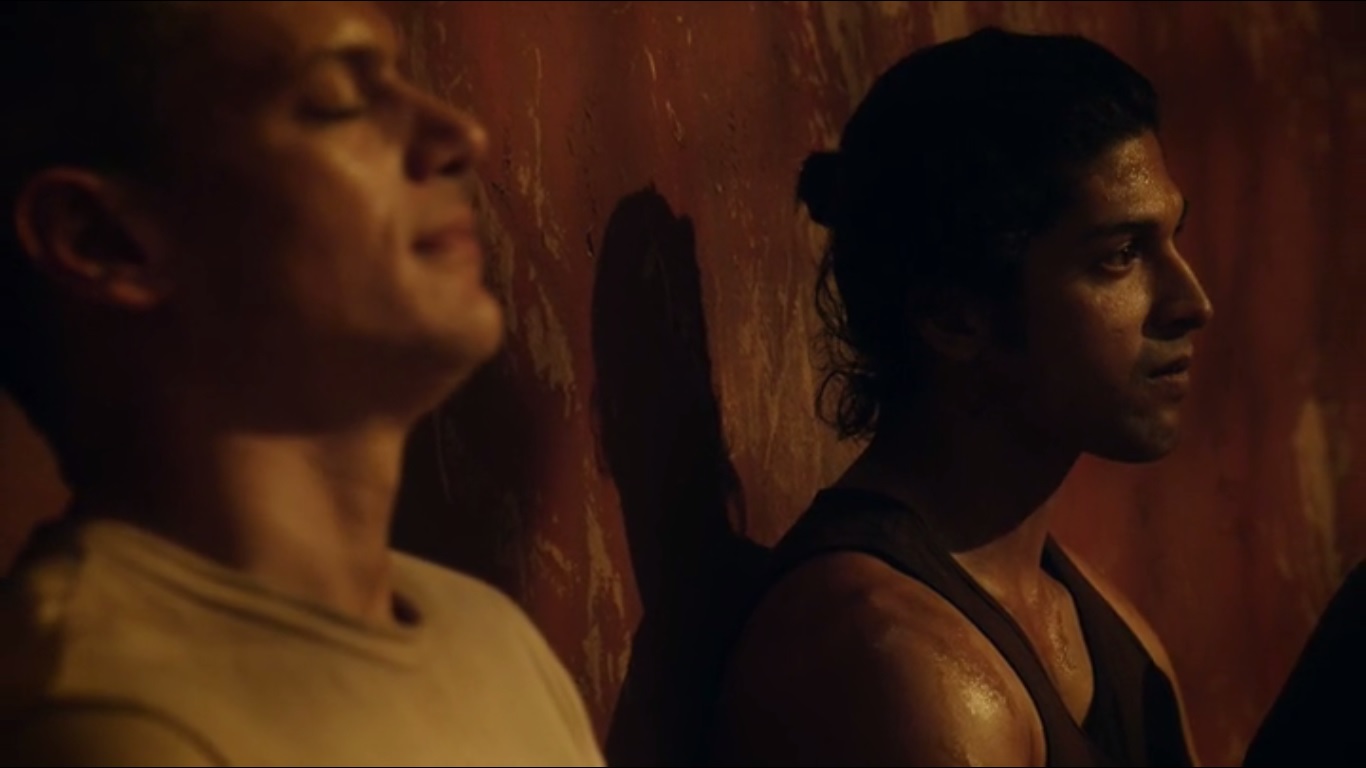 Mentre una parte della famiglia lotta per scoprire il modo per uscire vivi dallo Yemen, l'altra parte combatte per la verità e per una quotidianità negata.
La scuola, il marito in ospedale, una chiacchierata con un'amica. La routine un po' scombussolata di Sara ci viene presentata amara e con una forte mancanza. Noi spettatori non vediamo l'ora che quel messaggio di Lincoln arrivi. Sara si commuove alla vista di Michael che, telematicamente, incrocia il suo sguardo e le dimostra che è davvero vivo. Egli nega il suo nome, ma sono proprio i suoi occhi a parlarci e a parlarle chiaro.
Nell'attimo successivo accanto al volto di Michael compare Jacob, come a voler riportare la realtà e stoppare l'estasi dell'immaginazione o dei sogni. I due nomi, uno accanto all'altro, trovano solo una direzione comune: la teoria del gioco.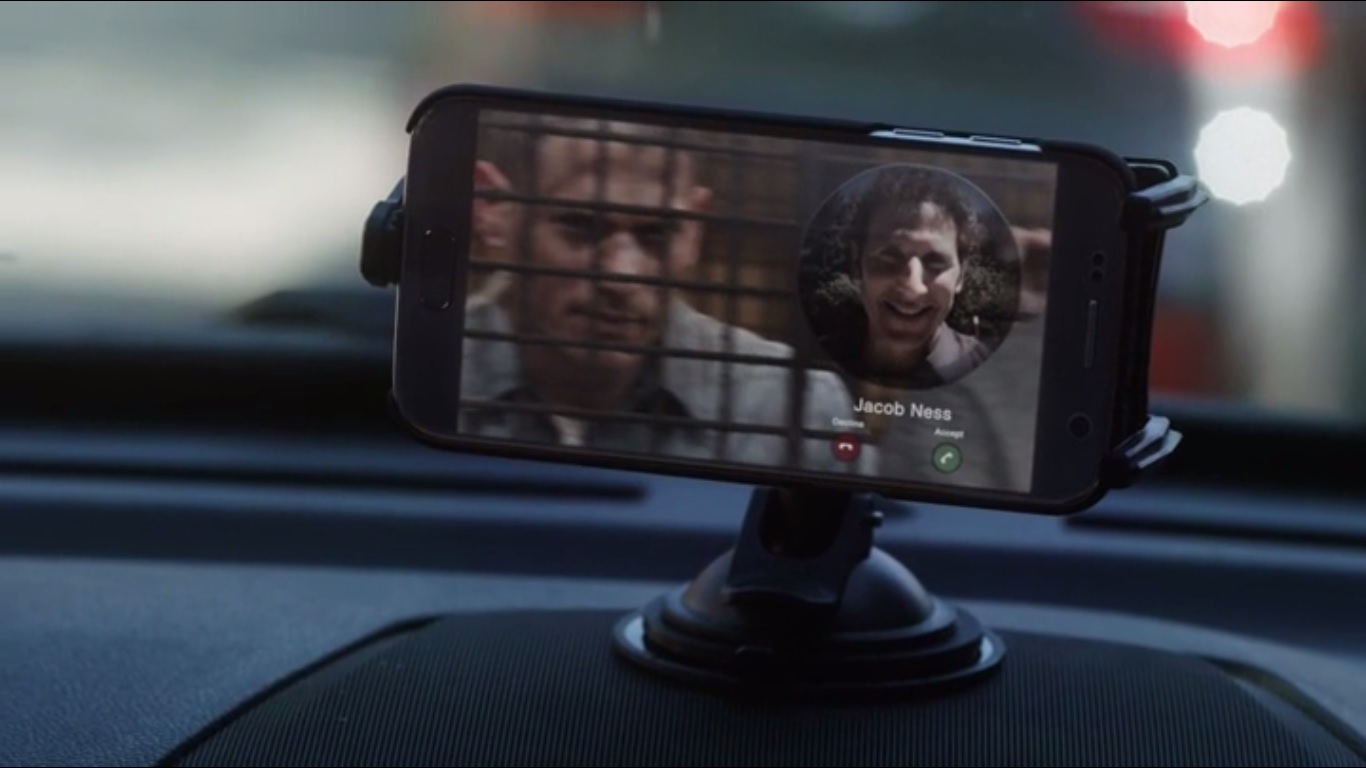 "Nella teoria del gioco serve avere due facce. Essere amico di tutti fino al momento in cui non lo sei. Li porti ad amarti così tanto che quando sei in una situazione difficile, la loro lealtà li farà agire contro i loro migliori interessi. E' la teoria dei giochi. Una fredda e razionale determinazione alla vittoria. Anche se è a spese di tutti gli altri. […] Secondo la teoria dei giochi ogni cosa, ogni persona è una possibilità. Incontri le persone, le fai entrare nella tua vita, le lasci far parte del tuo mondo, fino al momento in cui hai bisogno di manipolare il rapporto a tuo vantaggio.
La lotta tra il bene e il male può diventare confusa e la manipolazione stessa è la cosa più importante. Si riduce tutto al vincere piuttosto che al chiedersi se è proprio necessario giocare."
E' curioso che sia proprio Jacob a condurre questo discorso che, col senno di poi, potrebbe ricadere anche su lui. E' curioso anche che lo stesso Kellerman si presenti nuovamente a Sara con le spoglie di chi 'ha vissuto così tante vite che non si sa più chi è'.
E' curiosa infine l'avanzata ipotesi che solo un genio come Michael potrebbe aver costruito tale messa in scena e che i filmati di alcune telecamere lo riprendano mentre uccide un uomo (non è una novità in Prison Break, ce lo ricorda la stessa Sara).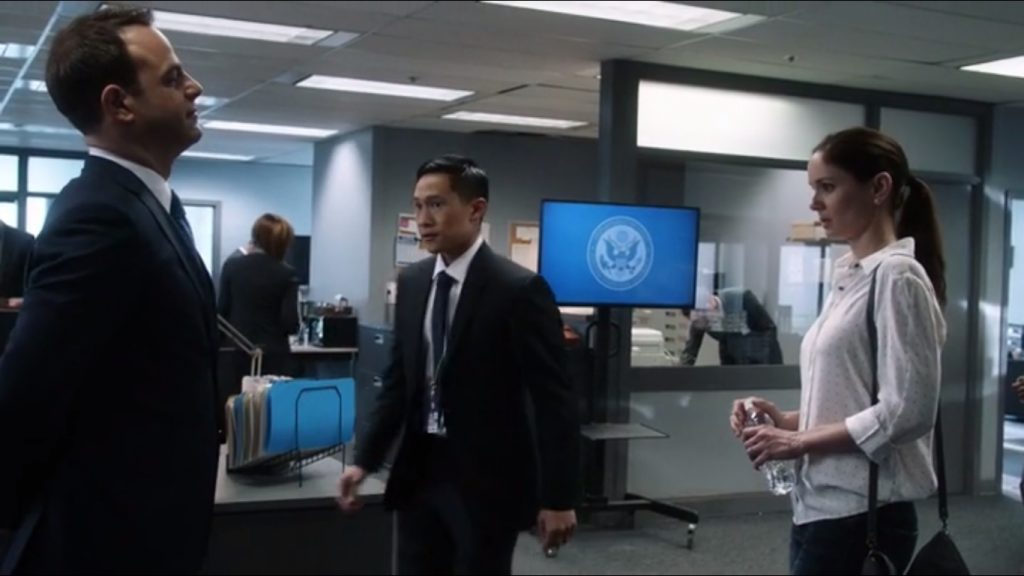 Sappiamo bene che nel mondo di Prison Break è tutto possibile. Non c'è ostacolo che una mente geniale non possa superare, non c'è cambiamento che un uomo determinato non possa compiere. Non c'è bene che possa essere ottenuto senza essere intaccati dal male.
Le contrapposizioni sono la forza di questa puntata che, come cito nel titolo, non delude le aspettative. Per un momento in cui le cose sembrano mettersi davvero male, c'è un sorriso o un sospiro di sollievo che ci fa dimenticare la paura. Per ogni ostaggio tenuto prigioniero o impiccato, c'è qualcuno che può essere salvato. Per ogni persona sola in astinenza che ascolta 'We are the champions', c'è un vero campione che ha scoperto la sua vera natura. Per ogni botta presa, c'è una vera pizza da ordinare.
Sara, a New York, promette a Mike di passarlo a prendere dopo scuola. E' emblematico invece come sia Michael stesso ad andare a recuperare il figlio sotto forma di fiore con un messaggio ben chiaro.
Lo stesso finale dell'episodio è una contrapposizione visiva notevole. Michael dice 'ciao fratello' al fratello sbagliato e abbraccia lo stesso fratello sbagliato in una maniera che ci ricorda troppo il legame da cui è nata tutta la serie Prison Break.
E mentre la città potrebbe non avere un giorno intero per far evadere i suoi uomini, a storm is coming – una tempesta sta arrivando. Una tempesta che, non a caso, prende il nome di Michael Scofield.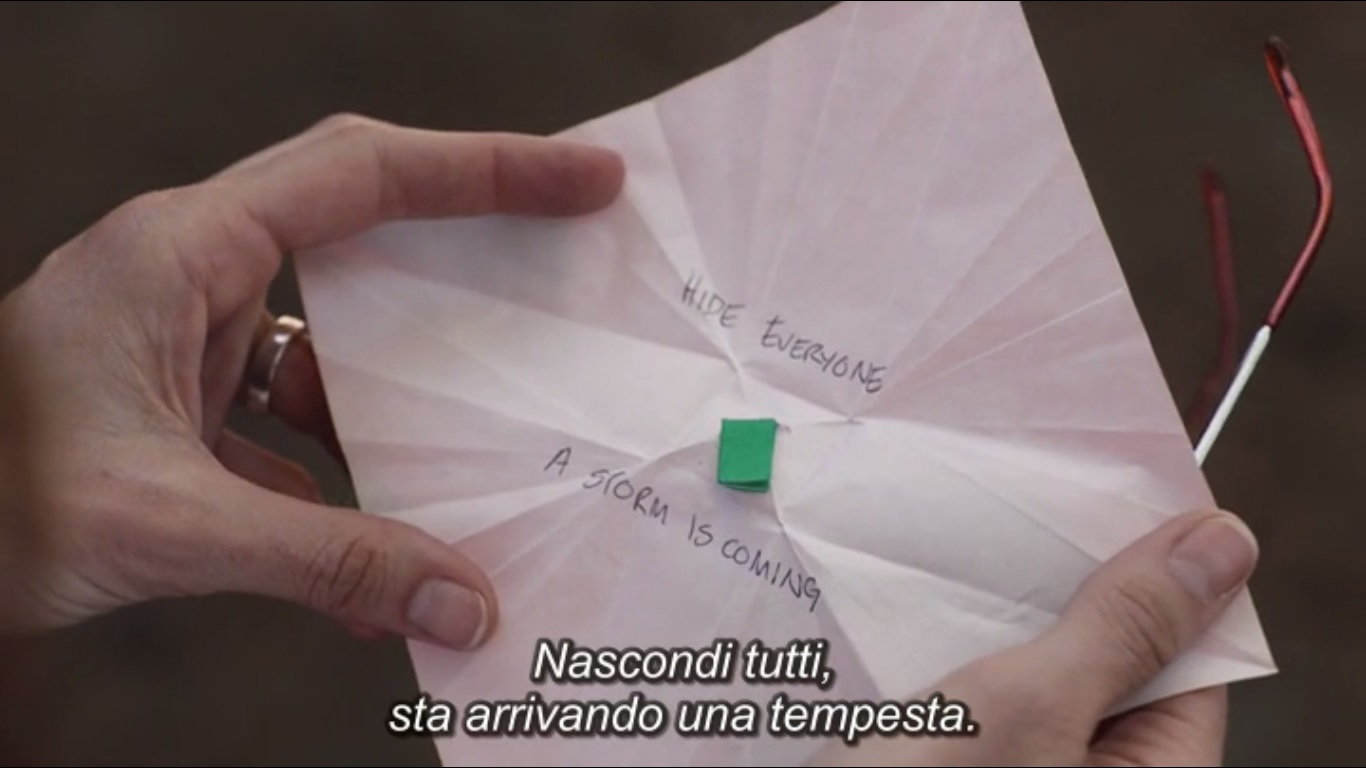 Mi raccomando iscrivetevi al gruppo Prison Break Italia | Hall of Series ! Vi aspettiamo numerosi!
Un saluto ai nostri amici di Prison Break  Italia: Prigionieri della propria identità e Prison Break Italia !