Signori e signore ci siamo! Il tanto atteso ritorno di Prison Break è finalmente diventato realtà!
Vari dati sono trapelati in questi mesi attraverso i social, il sito ufficiale della Fox e della serie stessa. Dopo le notizie all'inizio dello scorso anno, i rumors che non si sono mai interrotti dalla fine di Prison Break – The Final Break, dopo anni di speranze e di sogni dei fans… ECCOCI QUI!
Tempo fa vi avevamo parlato di ciò che era trapelato dal trailer (leggi qui), in attesa di sapere con certezza il momento in cui Michael e soci avrebbero ripreso a studiare piani di evasioni e fughe.
Poi sono stati ufficializzati i ruoli. Abbiamo scoperto chi sarà al fianco dei fratelli in queste nuove vicende. Quali attori sono stati confermati e quali tenuti in panchina? Ne abbiamo parlato qui.
Insomma … siamo arrivati fin qua.
OGGI ALLE 18.00 LA PAGINA FACEBOOK DI PRISON BREAK HA PUBBLICATO UNA FOTO…
….E HA SCRITTO:
It's time to break out. Prison Break returns April 4 on FOX!
A parte il delirio… ci siamo voluti concentrare su qualche dettaglio. La foto ha i due fratelli come protagonisti, ovviamente. Si vede da una parte Michael Scofield, dall'altra Lincoln Burrows. Vestiti già visti, sudore già visto, sbarre di metallo ricorrenti, i volti seri ma decisi. Cosa c'è di diverso però?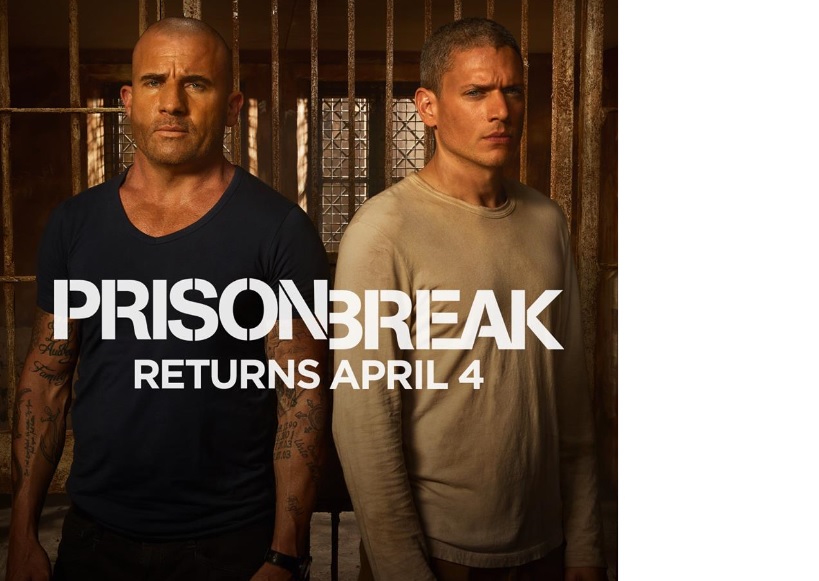 I tatuaggi di Lincoln sono totalmente nuovi. Questo piccolo dettaglio ci riporta indietro alla prima stagione di Prison Break in cui ogni virgola del piano di evasione da Fox River era disegnato sul corpo di Michael.
Che dire ragazzi? NON STIAMO PIU' NELLA PELLE!
Qui abbiamo parlato di altre curiosità sulla stagione in arrivo, se volete ingannare l'attesa.
LEGGI ANCHE:
Un saluto ai nostri amici di Prison Break Italia: Prigionieri della propria identità !