Preacher 4×03 è un episodio che mette in luce il peccato e la devianza di molti personaggi. Ma scopre finalmente il velo sulla vita di Cassidy prima di diventare un vampiro. E, ovviamente, su quello che è successo a Jesse dentro la casa del piacere.
Non è un fatto nuovo che molti dei personaggi in Preacher siano completamente fuori di testa. Ognuno ha le sue motivazioni: Jesse ha avuto la sua buona dose di traumi con la morte del padre e la crudeltà di sua nonna. Eugene ha assistito al suicidio di Tracy e ha cercato di uccidersi a sua volta. Tulip ha assistito alla morte dei suoi genitori ed è stata più volte abbandonata da Jesse. Per non parlare di tutti quei personaggi minori comparsi nel resto delle stagioni che hanno contribuito ad accentuare la follia dei protagonisti.
La parola "deviato" si sentirà nominare spesso all'interno di questo episodio. E non è un caso che sia in particolar modo legata a Tulip.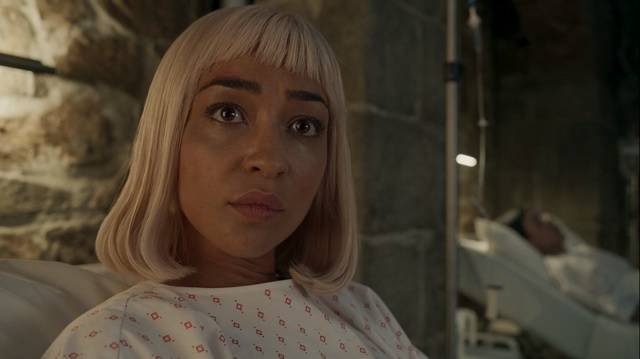 È finalmente riuscita a entrare dentro Masada e la separa soltanto un letto di ospedale da Cassidy. Lì un dottore la metterà per la prima volta a confronto con il suo passato e con se stessa, rivelandole chi è in realtà. Una deviata con un disturbo della personalità, un feticcio per le armi, l'ossessione per il sangue e con una forte sindrome da abbandono.
L'esistenza di Tulip è costellata da vuoti che le hanno perforato l'anima, come fori di proiettile. Nel Purgatorio ha rivissuto la traumatica morte dei suoi genitori e quello è stato l'inizio della serie di abbandoni che ha dovuto subire per tutta la sua vita. Nella sua testa Tulip è ancora una bambina selvaggia con una visione ben precisa di cosa è giusto o sbagliato. Non importa cosa deve fare, le basta semplicemente che le persone che ama – suo padre, Jesse, Cassidy – non la lascino indietro.
Farebbe di tutto per le persone che ama. Perfino morire.
Dall'altra parte invece c'è Cassidy. Povero Cassidy. Più vado avanti nella serie, più penso che quell'uomo debba essere protetto dal resto del mondo (nonostante anche lui abbia creato i suoi problemi). In questo episodio viene finalmente fatta luce sul suo passato, i giorni prima di diventare un vampiro. Era il figlio maggiore di una numerosa famiglia irlandese che amava con tutto il suo cuore e per la quale è andato a combattere in battaglia. Nessuno sa cosa aspettarsi in guerra. E Cassidy certo non si aspettava di vedere ucciso il suo migliore amico al suo posto e di disertare nello stesso giorno. La paura è umana ed è uno dei sentimenti che si è portato appresso anche dopo essere diventato un vampiro, insieme al rimorso.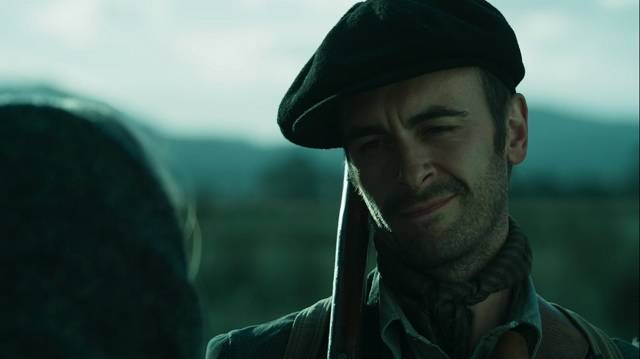 Si è lasciato alle spalle un gran numero di persone soltanto per paura di poterle ferire.
Dopo la trasformazione in vampiro e la fuga dal campo di battaglia, non avrebbe più potuto guardare in faccia la sua famiglia: lo avrebbero visto come un mostro. Ma ancora peggio, come un codardo. Cassidy sa di essere un pavido e di non aver mai fatto qualcosa di giusto nella sua vita. Per questo adesso sente che è arrivato il momento di pagare il prezzo delle sue decisioni. Di punirsi.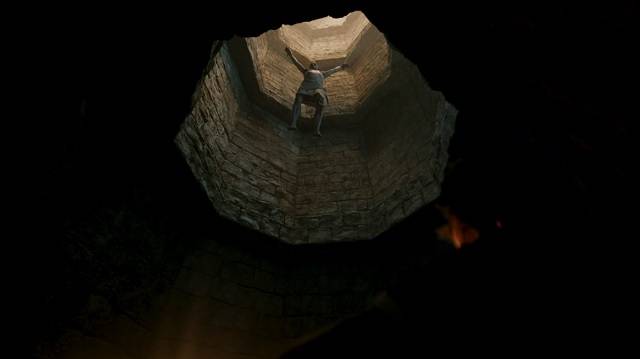 So fare thee well
My own true love
When I return united we will be
It's not the leaving of Liverpool
That grieves me
But my darling
When I think of thee
Eppure sa che gli angeli comunque lo proteggeranno, come gli diceva sua nonna. Anche se non si aspettava la protezione di un angelo come quello con cui condivide la cella.
Nel frattempo anche Jesse cerca di fare del suo meglio per fare ammenda a tutto il suo passato. Tenta di salvare il bambino visto alla finestra scontrandosi con tutti i deviati della casa in un'epica lotta all'ultimo sangue. Ancora una volta si lascia andare ai suoi istinti più bassi e alla foga della battaglia e uccide per sbaglio il bambino che avrebbe dovuto proteggere. Ha fallito di nuovo. Sopra la pila di cadaveri che si è ammonticchiata ai suoi piedi, c'è anche quello di un bambino innocente. Qualcuno che avrebbe dovuto proteggere, secondo i suoi principi di parroco.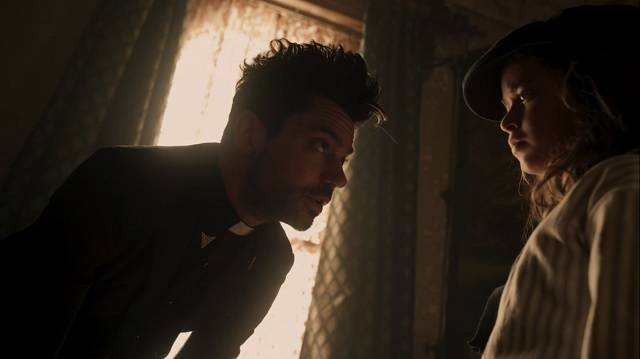 Preacher non deve essere mai data per scontata. Basta il tempo tra una puntata e l'altra per capovolgere completamente il senso delle avventure di Jesse e Co. Ma anche se il predicatore prova a fare del suo meglio, non riesce a raggiungere il suo ideale di uomo giusto e buono. Neppure Hitler, il nuovo signore dell'Inferno, può mettergli il bastone tra le ruote. Ha Genesis dalla sua parte. Ma quel potere basterà a portarlo davanti a Dio?