Il bel paese ha ancora tanto da imparare dalle altre nazioni in quanto a serie tv. Da come se ne produca una a quali sia giusto pubblicizzare e come. Recentemente le emittenti italiane sono state palcoscenici di molti esperimenti, tra cui le nuove produzioni Rai e Mediaset. Evidentemente ancora lontane da quelle che siamo abituati a vedere grazie a piattaforme come Netflix.
Ma perché l'Italia è ancora così selettiva sulle serie da mandare in onda e su quelle da trasmettere in contemporanea con la nazione di produzione? Ce ne sarebbero tantissime da prendere in considerazione, Peaky Blinders per esempio.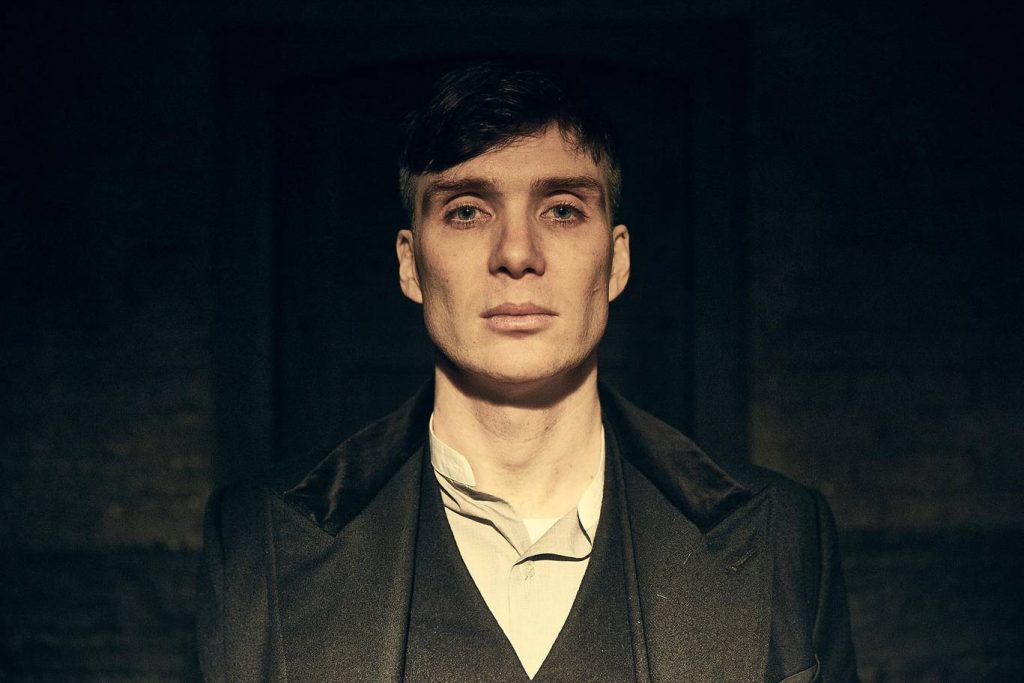 Quello che ancora rimane difficile da digerire è che la televisione italiana sia stranamente guardinga per i prodotti internazionali da mandare in onda. Senza contare che anche la messa in onda a volte risulta totalmente arbitraria, come successe per How to get Away with Murder nel famoso caso di censura apportato da Rai2. La spiegazione più coerente è che si preferisce dare spazio e creare aspettative intorno a serie italiane, in modo tale da formare una sorta di personalità seriale tutta nostra. Il vero problema è che non c'è ancora una cultura veramente adeguata sulle serie tv da parte di chi gestisce i palinsesti televisivi. Forse perché il fenomeno è relativamente giovane o semplicemente perché la televisione italiana è ancorata saldamente a programmi che non hanno nulla a che fare con la qualità, ma che comunque portano guadagni.
L'ipotesi più accreditata rimane comunque sempre quella che riguarda la fama della serie tv. Alla fine ruota tutto intorno a questo. Peaky Blinders ha cominciato a riscuotere il successo che merita solo negli ultimi tempi, quando, grazie alla tanta pubblicità, si è arrivati a capire il grande valore di questo prodotto.
C'è anche da ripetere ancora una volta che l'Italia rimane comunque un paese legato alla tradizione e l'idea di andare incontro a una svolta radicale sul genere di ciò che viene mostrato in televisione è ancora molto lontana. Figuriamoci se si provasse a fare un esperimento acquistando Peaky Blinders per trasmetterla in diretta. Se veramente si riuscisse nell'impresa, la serie verrebbe vista certamente da noi fan, ma lo share probabilmente all'inizio sarebbe purtroppo troppo basso. Dico probabilmente perché Peaky Blinders è davvero un prodotto eccellente e bastano pochi episodi per esserne certi. Ci sono voluti anni e stagioni intere per permetterci di vedere in contemporanea USA un prodotto come Game of Thrones. E questa serie tv era già tanto conosciuta nel mondo e, di conseguenza, anche in Italia. Per Peaky Blinders la situazione è molto più complessa e molto meno calcolabile.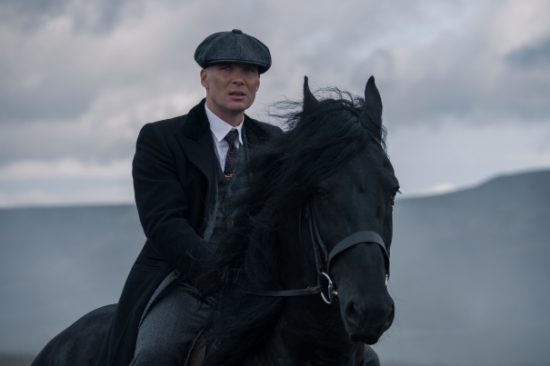 Nonostante sia un'eccellenza inglese, Peaky Blinders è comunque un unicum. Un prodotto scoperto da pochi e visto da pochi, almeno per ora. Il numero di fan continuerà sicuramente a crescere, ma la situazione attuale non permette di scommettere con alte garanzie. Soprattutto per una televisione come quella italiana.
Le emittenti italiane sono quindi veramente tanto selettive e prima di scegliere cosa mandare in onda e come farlo viene impiegato molto tempo.
Difficile credere che ci sia una speranza per Peaky Blinders, ora come ora, arrivati alla quinta stagione, è ancora più impensabile per noi italiani. Ma mai dire mai, a volte siamo stati anche piacevolmente sorpresi dalla televisione italiana, o almeno ci hanno provato. Uno degli esperimenti più belli, ma forse troppo poco riuscito è stato quello che ha visto arrivare in Italia una serie tv come Life, ovviamente non in contemporanea. Ma la nicchia degli spettatori era simile a quella che potrebbe avere oggi Peaky Blinders; ovviamente gli ascolti erano quelli che erano.
Servirebbe una rivoluzione totale prima di far sì che ci sia una scelta di questo genere. Mandare in onda in contemporanea UK Peaky Blinders sarebbe un guadagno enorme per noi, ma per la televisione non si sa. Sono calcoli difficili da fare a priori e quasi sicuramente non verranno fatti dalle emittenti italiane. Non adesso e non nei prossimi anni.