La HBO continua a produrre serie televisive di qualità. Dopo il grande successo di Game of Thrones e True Detective, anche Westworld sta avendo un buon riscontro di pubblico e di critica.
Per questo motivo, il rinnovo era prevedibile e
ora è ufficiale.
Westworld è stata rinnovata dalla HBO per una seconda stagione di dieci episodi.
Tuttavia, dovremo aspettare un po' per rivederla:
la serie tornerà in onda nel 2018.
Questa decisione è data dalle necessità della produzione e delle riprese, che richiedono molto tempo per poter essere portate a termine.
I creatori Jonathan Nolan e Lisa Joy hanno dichiarato la loro gioia e gratitudine per il rinnovo di Westworld: "Siamo emozionati all'idea di continuare la saga di Westworld per un'altra stagione" hanno affermato.
«Durante il lungo lavoro precedente alla messa in onda, i nostri incredibili attori, lo staff e la troupe sono diventati una famiglia. Non vediamo l'ora di avere il privilegio di continuare quest'esperienza con loro. Siamo anche grati alla HBO, alla Warner Brothers Television e alla Bad Robot Productions per il loro supporto e la loro ambizione. Non avremmo potuto realizzare questa serie da nessun'altra parte».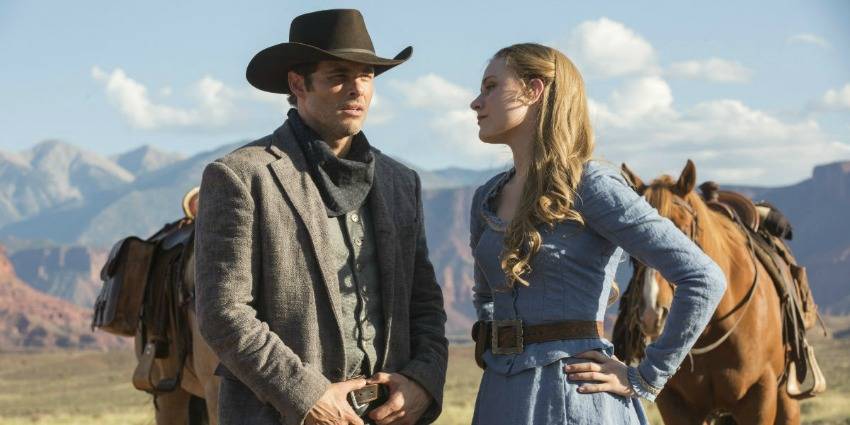 I dettagli sulla seconda stagione sono ancora, ovviamente, molto scarsi. Casey Bloys, presidente del dipartimento programmi della HBO, ha molta fiducia nei due creatori Nolan e Joy: "Jonah e Lisa sono fantastici scrittori. Non sapevo bene cosa aspettarmi nella seconda stagione. Ciò che hanno realizzato per la seconda stagione è tanto eccitante e misterioso quanto ciò che c'è nella prima. Ed è anche molto originale."
Ambientata in un parco a tema western popolato da androidi costruiti ad hoc per soddisfare gli ospiti, Westworld racconta la nascita delle coscienze artificiali.
Con una media di 11,7 milioni di spettatori per episodio, la serie sta superando il successo della prima stagione di Game of Thrones. Anche sui social media sta avendo un buon riscontro di pubblico, dimostrandosi così una grande vittoria per la HBO.