La Regina Vittoria tornerà con la seconda stagione. La ITV ha infatti ordinato un'altra stagione per Victoria, la Serie Tv dedicata alla vita di Vittoria del Regno Unito, regnante dal 1837 al 1901.
Victoria tornerà con la sua seconda stagione nell'autunno 2017. La ITV non ha ancora rivelato la data di messa in onda, ma ha rilasciato il primo trailer che ci permette di dare uno sguardo alle vicende raccontate nella nuova stagione.
Eccolo:
Nella prima stagione abbiamo visto la giovane Vittoria salire al trono, supportata nel suo compito dal Primo Ministro Lord Melbourne. Abbiamo anche visto la nascita dell'amore della Regina con Alberto di Sassonia-Coburgo-Gotha. La nuova stagione vedrà Vittoria in veste di moglie, Regina e madre, con le difficoltà di dover bilanciare questi tre ruoli.
Nel trailer vediamo la nascita della primogenita dei due regnanti, la principessa Vittoria, che viene definita dalla madre "intelligente, come il padre" e dal padre "forte, come la madre".
Nonostante la Regina abbia dato luce nove figli, gli storici raccontano che odiasse il periodo della gravidanza. E la maternità in sé è un momento difficile per tutte; nel trailer vediamo la Duchessa di Buccleuch dire alla Regina: "Non sei l'unica donna che si è sentita sconfortata dopo la nascita di un figlio". Al ché Vittoria le risponde: "Non sono una donna, sono la Regina".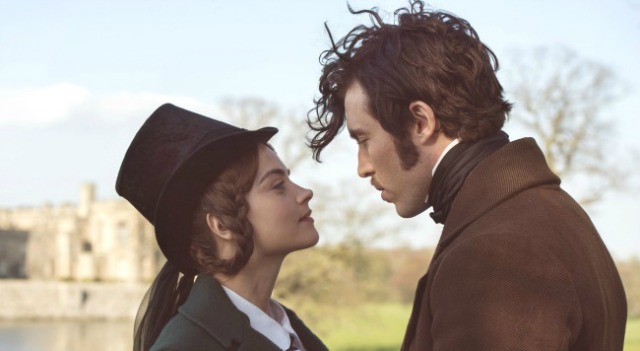 La Duchessa sarà introdotta nella nuova stagione: Charlotte Montagu Douglas Scott, duchessa di Buccleuch e Queensberry, è stata la "Mistress of the Robes", ovvero una dama di compagnia di alto rango responsabile dei vestiti e dei gioielli della Regina, dal 1841 al 1846. Nella Serie sarà interpretata da Dame Diana Riggs, nota per il ruolo di Olenna Tyrell in Game of Thrones.
La Regina Vittoria avrà il volto di Jenna Coleman (Clara Oswald in Doctor Who), mentre Tom Hughes vestirà ancora i panni del principe consorte Alberto.
Victoria non è l'unica serie sulle monarchie inglesi: troviamo anche I Tudors (che racconta di Enrico VIII), The White Queen (ambientata durante la Guerra delle Due Rose) e The Crown (con protagonista Elisabetta II, attuale sovrana).