Tutti amano l'epoca mitologica storica, e la BBC One in collaborazione con Netflix sta per produrre una Serie Tv ambientata in questo periodo: Troy Fall of a City. Sulla riga di Game of Thrones e Vikings questo nuovo progetto racconterà l'assedio greco della città di Troia in otto episodi. The Beeb ci dà un anteprima con delle foto della prima stagione di Troy: Fall of a City. L'assedio durato dieci anni verrà raccontato tramite diverse storie, non basta sapere solo come nascondersi in un cavallo di legno.
C'è la giuste dose di corazze, armature, lance, soldati e tanto altro, come possiamo vedere dalle immagini rilasciate. C'è anche un cast piuttosto solido. Lo stesso Frank Gallagher di Shameless, interpretato da David Threlfall, è stato scelto come re Priamo di Troia, mentre Louis Hunter di The Fosters interpreta suo figlio Paride. La bellissima Elena di Troia è interpretata da Bella Dayne. Achille invece verrà interpretato da David Gyasi.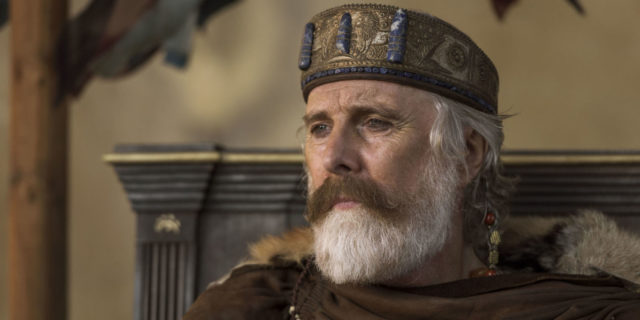 Poi abbiamo Agamennone interpretato da Johnny Harris e Menelao, interpretato da Jonas Armstrong. Oltre Troy: Fall of a City Netflix è impegnata a preparare nuove entusiasmanti Serie Tv per il 2018 come The Spy e Black Earth Rising. Piers Wenger, manager della BBC, ha promesso che "Troy: Fall Of A City sarà come se niente fosse stato trasmesso prima, una storia di 3000 anni realizzata su vasta scala, pronta ad affascinare e catturare l'immaginazione degli spettatori della BBC One come se fosse la prima volta".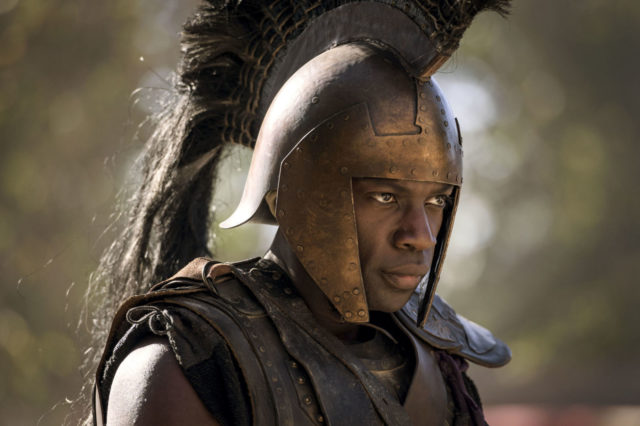 Purtroppo però questo piccolo gioiellino non ha ancora una data ufficiale d'uscita. Lo scrittore della Serie Tv David Ferr ha poi aggiunto:
Sono lieto di aver assemblato un cast di alta qualità, mescolando alcune nuove facce di attori esperti che ho a lungo desiderato e ammirato. La storia che stiamo raccontando ha una svolta epica e politica ma è anche profondamente umana e intima, non vedo l'ora di vedere questi attori portarti in viaggio.