Un nuovo spin-off di The Walking Dead è in lavorazione, la AMC Networks ha confermato il nuovo progetto durante un meeting con gli analisti di Wall Street. Josh Sapan e il direttore Ed Carroll hanno confermato che un nuovo capitolo riguardo gli zombie è " in fase di sviluppo". Purtroppo, si è rifiutato di offrire altre informazioni:
"Non siamo in una fase in cui annunceremo la data della premiere", ha detto Carroll. "Ma abbiamo ingaggiato una nuova troupe di creativi che hanno iniziato delineare i contorni della trama. Ci sentiamo molto positivi per lo sviluppo di questa serie. Non siamo nella posizione di parlare di partnership con altre piattaforme."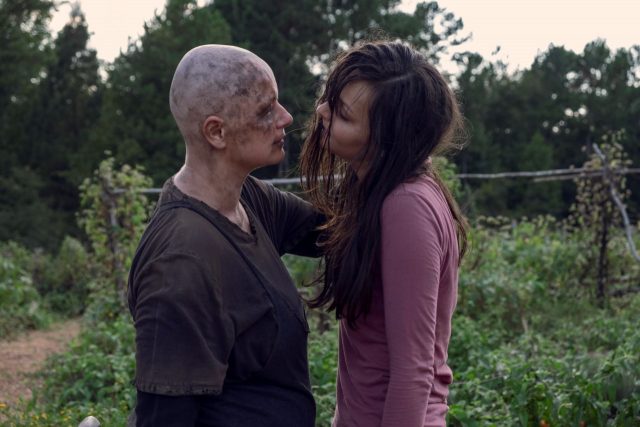 Una nuova serie su The Walking Dead arriva quando lo show madre ha dovuto dire addio a Andrew Lincoln e Lauren Cohan. Quando la serie è stata rinnovata per una decima (e inaspettata) stagione. Questa stagione di The Walking Dead si chiuderà il 1° aprile con il sedicesimo episodio. Il primo e unico (al momento) spin off della serie (che è anche un prequel), Fear The Walking Dead, è giunto alla quarta stagione conclusa nel 2018.
La cosa certa è che non parlerà del personaggio di Rick dato che su questo è già in lavorazione un film. Ci sono molti punti interrogativi sul personaggio di Maggie, la nuova storia dello spin-off potrebbe riguardare la sua vita nella comunità di Georgie, dopo l'improvvisa sparizione dalla serie madre. Ma pensando molto più in grande questo nuovo spinoff potrebbe avere come protagonista Negan. L'attore durante un'intervista aveva comunicato la sua volontà di voler far parte di uno spin-off le cui avventure potrebbero prendere spunto dalla collana di fumetti intitolati Here's Negan.