Il countdown verso la puntata finale della settima stagione di The Walking Dead si sta assottigliando sempre di più. Mancano solo 4 episodi e anche questa stagione sarà finita! Solo quattro? Eh già..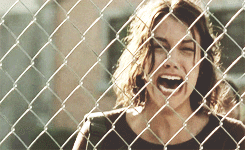 [Solito avvertimento: l'articolo contiene spoiler e anticipazioni sugli ultimi quattro episodi. Se non volete rovinarvi il finale vi sconsiglio caldamente di continuare la lettura!]
La resa dei conti è ormai vicina. Rick ed il suo gruppo si stanno preparando alla battaglia contro Negan ed i Salvatori, e noi dobbiamo prepararci a dire addio a uno dei protagonisti. Scott M. Gimple, showrunner della Serie Tv The Walking Dead, ha rilasciato qualche anticipazione sui prossimi episodi ed in particolare sulla puntata finale "The First Day of Rest of Your Life".
"Rispetto al finale della sesta stagione che era una claustrofobica discesa nell'oscuro, il finale della settima avrà luci e ombre, orrore e momenti di bellezza, redenzione, amore e amicizia. Una sorta di sintesi umana di The Walking Dead", spiega Gimple.
Durante questa altalena di emozioni, qualcuno ci lascerà per sempre. Alexandria, Hilltop ed il Regno uniti contro Negan, subiranno sicuramente delle perdite, ma in cima alla lista delle vittime figurano due nomi: Rosita e Sasha. Nell'ultimo episodio le due donne hanno preso la terribile decisione di collaborare per poter uccidere Negan per vendicare così la morte del loro amato Abraham, anche a costo di rimetterci le penne.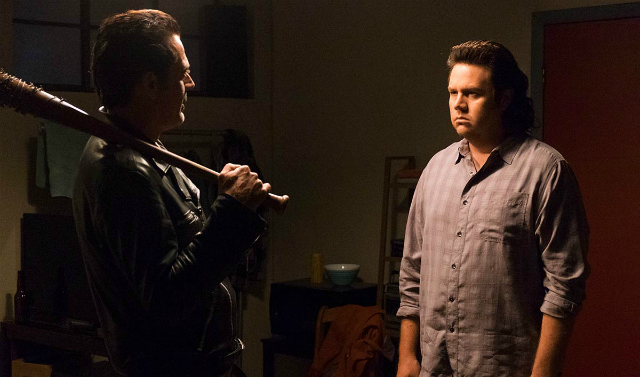 Ma, c'è un ma. Uno spoilerone, su chi sarà il prossimo a lasciarci, arriva direttamente da Robert Kirkman e dall'Emerald City Comic Con. Durante il panel dedicato a The Walking Dead, l'intervistatore gli chiede spiegazioni riguardo al poco spazio dato ad Eugene.
"Quindi nessuno si arrabbierebbe se lo facessi morire in questa stagione? State tranquilli che non morirà. Pensate che se fosse stato davvero così ve l'avrei detto?", replica Kirkman, aggiungendo anche che una delle sue morti preferite è proprio quella di Eugene.
Che sia veramente il povero Eugene il prossimo? Mmm…
Quattro puntate e lo scopriremo!