C'è una legge in The Walking Dead che è ancora più forte della legge di sopravvivenza ed è quella dettata da chi ha creato tutto questo mondo.
Robert Kirkman è il padre fondatore di tutto quel mondo spettacolarmente apocalittico che ci fa andare giù di testa. Lui stesso ha stilato una serie di regole che, chi decide di entrare, deve accettare a suo rischio e pericolo.
La prima e più importante in assoluto è: "NESSUNO E' AL SICURO".
Durante un recente Q&A su Reddit Robert Kirkman si era reso disponibile a rispondere, per quanto possibile, ad un alcune delle domande dei fan di The Walking Dead. Uno di questi, quasi per scherzo, chiese notizie in merito al destino dell'ex-sceriffo di King County.
"Rick morirà?"
La domanda poteva essere interpretata in modo molto ampio. Si poteva riferire al primo episodio della settima stagione in cui scopriremo chi sarà stata ucciso da Negan, ma si poteva riferire anche alla piega generale che la serie sta prendendo.
Kirkman rispose.
"Il primo episodio della settima stagione sarà duro per tutti, ma soprattutto per Rick. No, non sarà il personaggio di Andrew Lincoln ad essere ucciso da Negan, anche se prima o poi anche Rick morirà".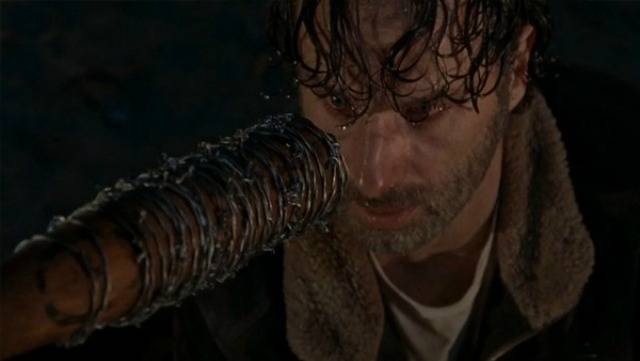 Come interpretare quindi questa risposta? 
Dopo varie riflessioni ci siamo soffermati su ogni singola possibilità che ci potesse venire in mente per raggiungere alcune conclusioni.
Eravamo tutti abbastanza sicuri che le mazzate di Negan non fossero indirizzate nè a Rick, nè a Carl. La frase eloquente del nuovo villain ("strapperò l'altro occhio al ragazzo e lo farò mangiare a suo padre") lasciava intendere che la conta si fosse soffermata altrove.
Resta però il fatto che The Walking Dead ci ha abituati da tempo alla morte di protagonisti principali. Basti pensare al prematuro Shane, a Lori, a Hershel, Andrea e a tutti quei personaggi che abbiamo perso nel corso delle stagioni. Rick Grimes è senza dubbio il protagonista assoluto della serie TV, ma è ovvio che la sua scomparsa aprirebbe scenari così ampi da garantire la sopravvivenza della serie per parecchie stagioni.
Kirkman aggiunse una doppia riflessione dicendo che, alla fine di The Walking Dead, l'umanità avrebbe trovato un modo per uscire sana e salva dall'apocalisse, ma che i protagonisti sarebbero tutti morti.
Resta da considerare il fatto che "alla fine anche Rick morirà" potrebbe essere un astuto gioco di parole. Tutti noi alla fine moriremo, perchè la morte è un processo inevitabile dell'essere umani. L'unica cosa che possiamo quindi affermare con (quasi assoluta) certezza, in base alle parole dell'autore, è che non vedremo mai Rick Grimes in versione zombie. La vita eterna, nel mondo di The Walking Dead, è solo per loro.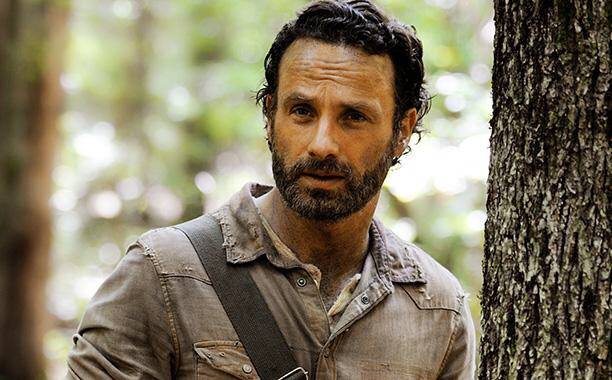 Un saluto alle pagine di The Walking Dead – Italy , The Walking Dead Italia !