Il lavoro per l'ottava stagione di The Walking Dead sta per iniziare. Come vi abbiamo anticipato in questo articolo, le riprese dovrebbero iniziare proprio oggi! Ma cosa sappiamo finora sulla nuova stagione? Sappiamo che tre personaggi sono stati promossi a regular e che Glenn potrebbe ritornare attraverso dei ricordi in occasione del parto di Maggie (ne abbiamo parlato qui). Non abbiamo tuttavia ancora affrontato un argomento delicato: la morte. In ogni stagione abbiamo dovuto dire addio a qualche personaggio, sia a causa degli zombie, sia a causa della cattiveria umana.
Quali personaggi vedranno la morte nell'ottava stagione
di The Walking Dead?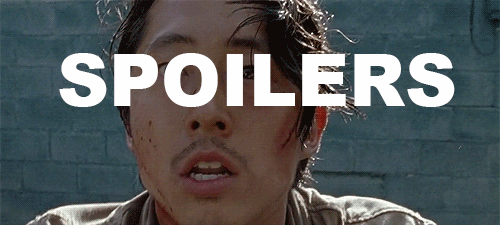 Come sapete, The Walking Dead è basata sull'omonimo fumetto di Robert Kirkman. Sebbene la storia raccontata dal fumetto e quella raccontata in televisione non sempre coincidano, molte volte la somiglianza è evidente. Basandoci su quanto scritto da Robert Kirkman e sull'andamento della Serie Tv, ecco i personaggi che potrebbero essere in pericolo!
SHIVA
L'adorata tigre di Ezekiel potrebbe morire nell'ottava stagione. È stata un personaggio fondamentale nel finale della settima stagione, in quanto ha salvato Carl dalla ferocia di Lucille.
Nel fumetto, durante un attacco da parte degli zombie, Shiva interviene per proteggere il suo padrone Ezekiel. Riesce a salvarlo, ma purtroppo lei non sopravvive, e finisce per essere divorata dagli zombie.