In questi giorni è stato rilasciato il primissimo poster della nona stagione di The Walking Dead. All'inizio potrebbe sembrare un poster normalissimo, come qualunque altro. Ma se facciamo più attenzione possiamo, forse, recepire qualche indizio in merito ai nuovo episodi.
Il poster della nona stagione di The Walking Dead mostra i protagonisti della Serie a Washington D.C.: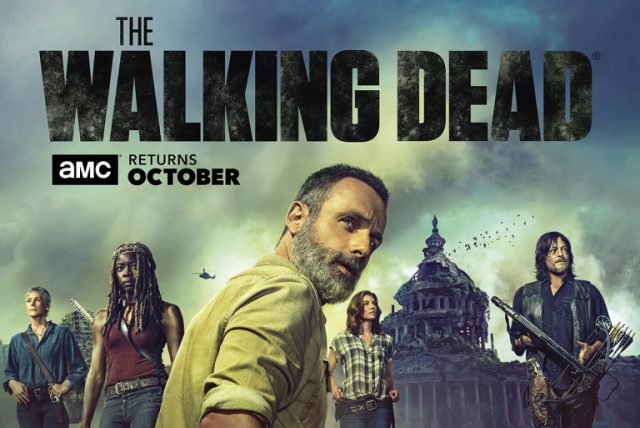 Il finale dell'ottava stagione di The Walking Dead ha mostra lo scontro tra i Salvatori e il gruppo di Rick. Negan è stato catturato e in casa Grimes i personaggi si sono schierati in modo differente. Rick e Michonne non vorrebbero ucciderlo, mentre Maggie vorrebbe vendicare la morte del marito e può contare sull'appoggio di Daryl. Questo schieramento è già visibile nel poster: mentre Rick e Michonne guardano davanti a loro, lo sguardo di Maggie e Daryl è più spostato lateralmente. Come a indicare due visioni diverse, appunto.
Al centro del poster c'è Rick Grimes, protagonista della Serie sin dal primo episodio. Sappiamo che Andrew Lincoln lascerà The Walking Dead nel corso della nona stagione e la sua dipartita non può che apportare gravi ripercussioni alla Serie. Abbiamo sempre visto Rick con un look un po' trasandato, con la barba e i capelli incolti. In questo poster però lo vediamo in ordine, come per evidenziare una nuova vita per i protagonisti, ormai liberi dalla minaccia dei Salvatori.
A destra di Rick vediamo Maggie che guarda lontano. Lo sguardo è alto e fiero. Sembra sicura di sè. Quale piano avrà in mente per contrastare il volere di Rick nei confronti di Negan?
Ancora più a destra vediamo invece Daryl. A seguito della notizia dell'abbandono della Serie da parte di Andrew Lincoln, hanno iniziato a diffondersi diversi rumor che sostengono che sarà proprio Daryl a prendere il suo posto. Guiderà Alexandria? Sicuramente difenderà i suoi compagni: lo notiamo dall'arma che tiene in mano.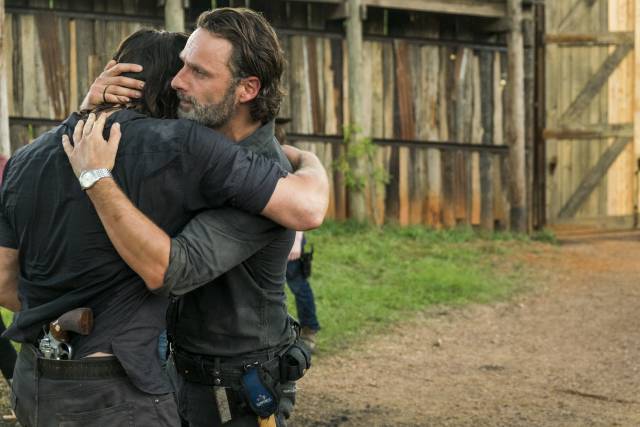 Ma gli indizi non riguardano solo i personaggi. Tra Rick e Michonne potete notare un elicottero, che avevamo già visto. Finalmente scopriremo cosa si nasconde dietro quel mezzo e, soprattutto, chi lo pilota.
La nona stagione di The Walking Dead promette colpi di scena e la risoluzione di un mistero. Uscirà il prossimo ottobre e nei prossimi mesi, quindi, possiamo aspettarci di ricevere qualche indiscrezione in più.