All'inizio di questo mese si è conclusa la settima stagione di The Walking Dead. Sebbene molti fan l'abbiano considerata meno avvincente delle precedenti, il finale non ha deluso le aspettative (potete leggere qui la nostra recensione). La guerra contro i Salvatori è solo all'inizio. Nella prossima stagione ci aspettiamo di vedere il confronto vero e proprio tra i due gruppi, ma soprattutto tra Rick e Negan.
Cosa sappiamo finora della prossima stagione di The Walking Dead? Quali attori sono stati confermati? Quando inizieranno le riprese? Ecco le risposte!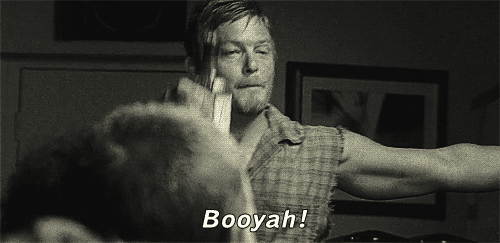 In questo articolo, vi abbiamo parlato di un possibile ritorno di Steven Yeun (l'amato Glenn) sul set di The Walking Dead. Per quanto riguarda gli altri personaggi, tre attori secondari sono stati promossi a regular! Stiamo parlando di…
STEVEN OGG
Interpreta Simon, il fedele braccio destro di Negan. Nel corso degli episodi lo abbiamo visto quasi sempre a capo della squadra che aveva il compito di riscuotere viveri e armi dai vari gruppi. Lo abbiamo visto ad Alexandria, dal gruppo di Rick, e a Hilltop, dove stuzzica il debole Gregory.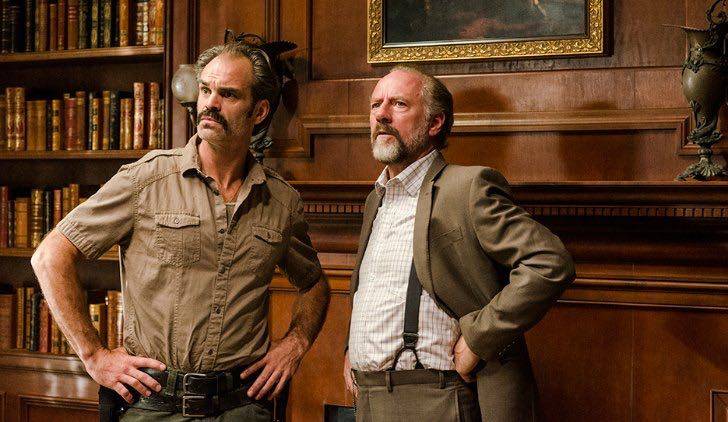 KATELYN NACON
Veste i panni della giovane Enid. L'abbiamo vista per la prima volta quando il gruppo di Rick è arrivato ad Alexandria e Carl ha stabilito da subito un rapporto d'affetto e di protezione nei suoi confronti. Non vediamo l'ora di vederla di più all'interno della Serie!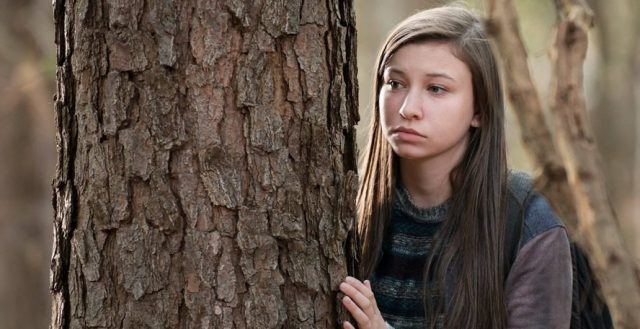 POLLYANNA MCINTOSH
Interpreta Jadis, la donna a capo del gruppo della discarica. Le è piaciuto fin da subito giocare con Rick e il suo gruppo, tanto da sfruttarli per i suoi interessi. Aveva promesso loro di aiutarli contro Negan in cambio di armi, ma alla fine si è rivelata una nemica. Infatti, sta dalla parte di Negan.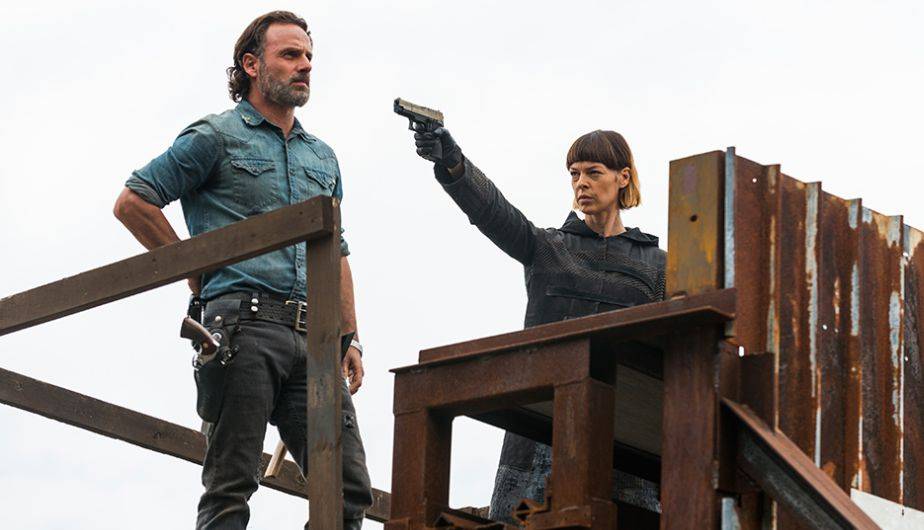 Non vediamo l'ora di rivedere tutti i personaggi sul piccolo schermo! Ma quando inizieranno le riprese dell'ottava stagione? Un piccolo indizio potrebbe averlo svelato Jeffrey Dean Morgan, che interpreta proprio Negan, al Walker Stalker lo scorso 15 aprile.
"We start shooting in 10 days, and I haven't seen the scripts. I might be dead, @wwwbigbaldhead might be dead" @jdmorgan teases #WSCSF pic.twitter.com/vuJdsOjt94

— Walker Stalker Con (@WalkrStalkrCon) 15 aprile 2017
Cominciamo le riprese tra 10 giorni e non ho ancora letto la sceneggiatura. Potrei essere morto nella Serie, e anche Daryl potrebbe esserlo.
Stando a questo tweet, le riprese dovrebbero quindi incominciare il 25 aprile. Tuttavia è ancora troppo presto per sapere quando verranno trasmessi i primi episodi dell'ottava stagione. Speriamo solo che, nel leggere la sceneggiatura, Jeffrey Dean Morgan non scopra che quanto ha detto per scherzare sia vero!