Countdown quasi esaurito anche per la data della premiere dell'ottava ed ultima stagione di The Vampire Diaries. La serie ritornerà sulla The CW il 21 ottobre ed i Salvatore & Co. saranno i protagonisti di un'ultima grande avventura nelle 16 puntate della stagione conclusiva.
Ormai sul fatto che non rivedremo mai più i nostri vampiri preferiti vi abbiamo messo una pietra sopra, ma ora sorge un altro problema: il finale. Cosa avrà riservato per la puntata conclusiva Julie Plec, showrunner della serie tv?
Ipotesi numero uno: i Delena, ma sul ritorno di Elena Gilbert con il suo grande comeback tra le braccia di Damon ancora tutto tace.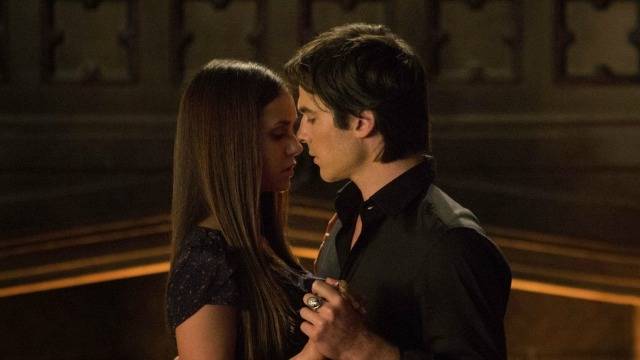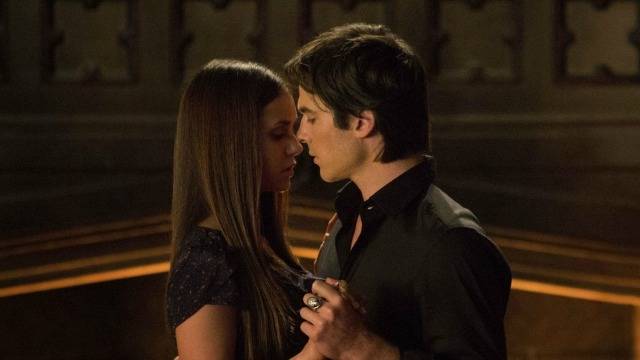 Ipotesi numero due: un crossover. Si vocifera una possibile capatina a Mystic Falls dell'ibrido più temuto di sempre, Klaus Mikaelson.
Joseph Morgan, che interpreta il vampiro originale anche nella serie spin-off The Originals, per il momento non ha né smentito né confermato la cosa e questo non è l'unico punto interrogativo. Klaus non si vedeva a Mystic Fall dalla lontana quarta stagione di The Vampire Diaries visti i suoi impegni a New Orleans, e potrebbe non fare in tempo per il finale. Già, perché il caro Klaus sta patendo le pene dell'inferno per colpa del pugnale di papa Tunde che Marcel gli ha conficcato nel petto. Oltre al fatto che è stato murato vivo in una tomba. Quindi anche per questa volta potrebbe essere un tantino impegnato..
Un altro problema riguardo l'ipotesi crossover con Klaus è quello della timeline: The Vampire Diaries è infatti tre anni avanti rispetto agli eventi di The Originals. Vogliamo poi parlare degli Steroline? No, non vogliamo Klaus potrebbe non aver ancora digerito la notizia!
"Klaus non può venire a Mystic Falls a causa della timeline delle vicende. In questo momento, il corpo privo di coscienza del Vampiro Originale è stato murato dopo che Marcel l'ha colpito col pugnale di Papa Tunde. Nel finale ci saranno sicuramente dei ritorni ma in questo caso non so cosa possiamo fare, però penso che una possibilità di rivederlo c'è", spiega Julie Plec.
A quanto ne sappiamo però, la Plec vorrebbe per il finale un ritorno alle origini con tanto di flashback, ricordi strappalacrime e con due special guest: Tyler Lockwood, alle prese con Damon ed Enzo, e lo sceriffo Forbes, che comparirà nei ricordi della figlia Caroline.
Due giorni ancora e scopriremo se ci sarà un finale alla "e vissero tutti felici e contenti" anche per i vampiri.