Le serie Marvel stanno spopolando su Netflix. Dopo Jessica Jones, Daredevil, Luke Cage e Iron Fist, arriverà anche The Punisher, spin-off di Daredevil. La prima stagione della serie è già stata filmata e i fan attendono di scoprire quando verrà rilasciata.
Anche se Netflix non ha ancora detto nulla in proposito, uno dei registi che ha lavorato a The Punisher si è lasciato scappare un'indiscrezione riguardo alla data di rilascio. Dearbhla Walsh, infatti, ha rivelato che la serie dovrebbe arrivare su Netflix a novembre 2017.
In un'intervista con The Hollywood Reporter, Walsh ha rivelato di aver lavorato a un episodio di The Punisher lo scorso Natale. "Ma non andrà in onda fino a novembre!" ha detto. L'episodio in questione è stato filmato tra New York, Los Angeles e il Canada.
Netflix non ha ancora annunciato quando the Punisher sarà rilasciato. Allo stesso modo, la trama della serie non è scesa nei dettagli: non sappiamo su cosa verteranno le avventure di Frank Castle, il Punitore.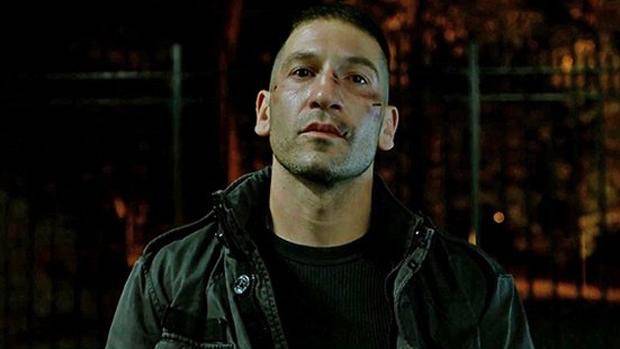 Nel ruolo di Frank Castle troviamo l'attore Jon Bernthal, che già ha interpretato il Punitore nella serie madre Daredevil. Del suo personaggio Bernthal dice "Non ha un mantello. Non ha superpoteri. È un uomo arrabbiato e tormentato che vive in un mondo di oscurità e perdita e tormento".
Nel cast con Bernthal ci saranno Ben Barnes (Westworld), che interpreterà Billy Russo, un amico di Frank Castle. Ebon Moss-Bachrach sarà invece Micro, aiutante di Castle. Deborah Ann Woll riprenderà il ruolo avuto in Daredevil, la giornalista Karen Page. Completano il cast anche Amber Rose Revah (Emerald City), Daniel Webber (22.11.63), Jason R. Moore (L'apprendista stregone) e Paul Schulze (Panic Room). Non ci sarà invece Rosario Dawson, interprete di Claire Temple, a causa di altri impegni lavorativi.
La serie avrà 13 episodi e non sarà l'unica serie basata sui fumetti Marvel che arriverà nel 2017. La miniserie the Defenders, infatti, sarà rilasciata il 18 agosto 2017. La serie vede protagonisti Jessica Jones (Krysten Ritter), Matt Murdock/Daredevil (Charlie Cox), Danny Rand/Iron Fist (Finn Jones) e Luke Cage (Mike Colter).