The Nice Guys è un film del 2016. I protagonisti sono Ryan Gosling e Russel Crowe: rivestono il ruolo di due investigatori privati con il compito di indagare sulla misteriosa scomparsa di una ragazza. Questo film potrebbe diventare una Serie Tv al femminile! Il titolo del progetto sul piccolo schermo sarà infatti The Nice Girls.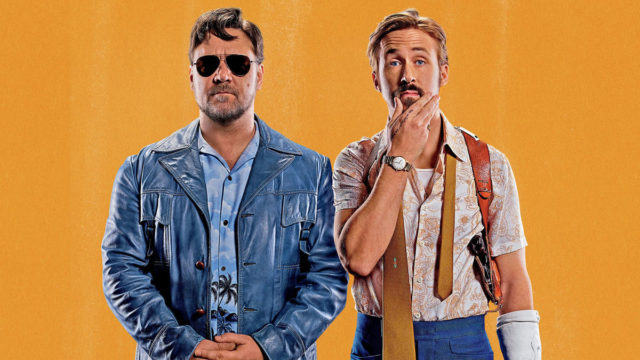 L'adattamento del film allo schermo televisivo è stato ordinato dalla FOX. Il lungometraggio, diretto da Shane Black, e la Serie Tv basata su di esso avranno alcuni dettagli in comune. Tuttavia, ci saranno anche delle differenze importanti. Al nuovo progetto lavorerà anche il produttore Joel Silver, fondatore di Silver Pictures. Il contributo di questo personaggio per il mondo di Hollywood è notevole: Matrix, Arma Letale, Trappola di Cristallo. Al suo fianco ci saranno anche Ken Kao (produttore esecutivo del film) e Michael Dilimberti (produttore e sceneggiatore). La Serie verrà prodotta da Silver Pictures, Lionsgate TV, e 20th Century Fox Tv.
Dai nomi appena citati si nota la prima differenza tra il film e il reboot al femminile. La scelta di Dilimberti in qualità di sceneggiatore implica il fatto che Shane Black non parteciperà al nuovo progetto. I fan di The Nice Guys rimarranno colpiti da questa decisione, visto che il film nato dalle mani di Black è riuscito a incassare 60 milioni di dollari ai botteghini. Il lungometraggio è stato infatti molto apprezzato! Un'altra differenza riguarda l'ambientazione. Per il momento è stato ordinato solo il pilot di The Nice Girls, che non sarà ambientato nel 1977 come il film, ma ai giorni nostri.
Per ora si sa ben poco su questa nuova Serie Tv. Il film ha avuto un buon successo e ci aspettiamo che The Nice Girls non sia da meno. Attendiamo nuove notizie in merito al pilot della Serie!
Stay tuned!