Sky Italia ha annunciato il suo nuovo progetto internazionale, The Miracle, dramma scritto dall'autore italiano di enorme successo Niccolò Ammaniti, che ne curerà anche la regia.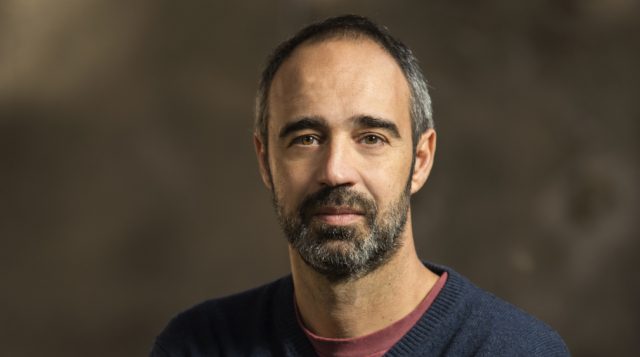 Sky Italia continua a espandere la sua produzione di Serie Tv internazionali e, dopo il grande successo di show come Gomorra e The Young Pope, lo fa con The Miracle che affonda le sue radici nella cultura e nella tradizione italiana. The Miracle trae spunto dai vari casi di statue della Vergine Maria che piangono lacrime di sangue. Il responsabile dei contenuti dell'emittente, Andrea Scrosati, ha spiegato:
Se ti rechi in quei posti tutti ti diranno che è la verità, ma nel loro cuore sanno che non è vero. Ma cosa accadrebbe se invece la statua si mettesse a piangere sul serio? Come reagirebbero i politici? Cosa direbbe la Chiesa? Ci sarebbe un coinvolgimento di denaro, interessi. E i personaggi coinvolti in questi eventi, le loro vite, sarebbero influenzate in vari modi
La sceneggiatura di The Miracle è stata scritta da Niccolò Ammaniti, impegnato anche come showrunner, e vedrà il debutto dello scrittore italiano alla regia insieme a Francesco Munzi e Lucio Pellegrini. La Serie Tv sarà scritta in italiano e le riprese inizieranno nelle prossime settimane, la maggior parte delle quali avranno Roma come location. Non ci sono invece notizie per quanto riguarda i membri del cast o una possibile data per la prima Tv.
The Miracle sarà quindi uno show tutto italiano ma con un modello di produzione in stile U.S.A., come conferma Scrosati:
The Miracle sarà una serie italiana, ma guarderà al modello produttivo americano, con uno sceneggiatore che si occuperà di coordinare i vari registi
Ma i progetti di Sky Italia per il mercato nostrano ed estero non si fermano qui. L'emittente ha infatti confermato la stagione 4 di Gomorra, che è in fase di scrittura, e Stefano Sollima ha iniziato la ricerca delle location per ZeroZeroZero, il nuovo show scritto da Roberto Saviano, atteso al debutto tra l'estate e l'autunno del 2018.