Il 2017 sarà l'anno del boom delle Serie Tv. E infatti, spuntano serie tv come funghi ovunque. Fra le tante in uscita quest'anno e fra quelle che i cui lavori inizieranno nel 2017, ve ne segnalo una che vi spedirà in orbita alla velocità della luce. L'emittente televisiva statunitense CBS ha annunciato, tramite il sito Variety, di aver dato il via alla scrittura del pilot di una nuova Serie Tv. Il lavoro è stato affidato alle mani dell'abile scrittore Andy Weir, autore del capolavoro stellare L'uomo di Marte (The Martian). 
Da questo Ridley Scott ha tratto un film, The Martian – Sopravvissuto, con Matt Damon che ricopriva il ruolo del povero astronauta Mark Watney, uscito nelle sale cinematografiche nel 2015.
Proprio per il grande successo ottenuto sia dal film (sette nomination agli Oscar) che dal romanzo, la CBS ha deciso di seguire il genere fantascientifico e buttarsi a capofitto su di un nuovo progetto che avrà come protagonisti lo spazio e la NASA.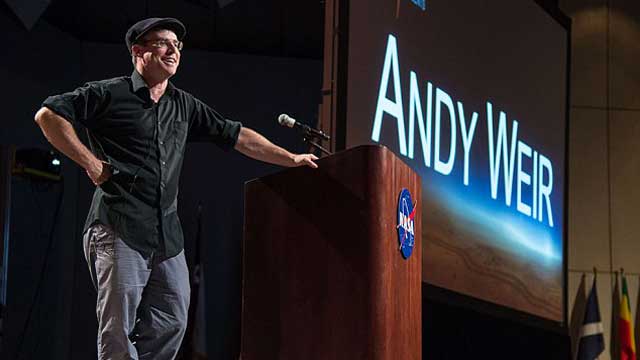 Al lavoro insieme a Weir, che vestirà i panni del produttore esecutivo oltre che quelli di scrittore, ci saranno anche Courtney Conte, Quan Phung, Simon Kinberg (produttore di The Martian, Deadpoll, X – Men: Apocalisse e della serie in uscita quest'anno Legion) e Aditya Sood (che ha collaborato con Kinberg in The Martian e Deadpool), e Charles Eglee.
Il nuovo show della CBS si intitolerà Mission Control e sarà un drama composto da un numero non ancora definito di episodi, della durata di un'ora ciascuno. Ambientata in un futuro non molto lontano dal nostro, la serie avrà come protagonisti degli astronauti della NASA. Insieme ad altri scienziati, dovranno partecipare ad una missione ad alto rischio, durante la quale non sono ammessi errori, cercando di evitare che le loro vite personali influenzino le loro carriere.
Per il momento non si sanno altri dettagli, ma vi terremo aggiornati. Pronti per una nuova missione?