E' ufficiale, arriva la fine per The Man In The High Castle. L'imminente quarta stagione della fortunata serie di Amazon basata sul romanzo di Philip K. Dick del 1962, The Man In The High Castle sarà l'ultima. L'ultima stagione è prevista per il prossimo autunno. La serie descrive meticolosamente e spesso in modo agghiacciante una storia alternativa in cui i nazisti e il Giappone imperiale hanno vinto la seconda guerra mondiale e hanno diviso il globo.
"È stato un grande privilegio collaborare con lo straordinario team High Castle, in collaborazione con David Zucker e Scott Free, per dare vita al romanzo classico di mio padre, in particolare durante questo periodo tumultuoso nel nostro mondo reale", ha dichiarato Hackett (figlia di Philip K- DIck e produttrice della serie)."Credo che i fan saranno entusiasti e soddisfatti dell'epica conclusione che abbiamo in serbo per loro.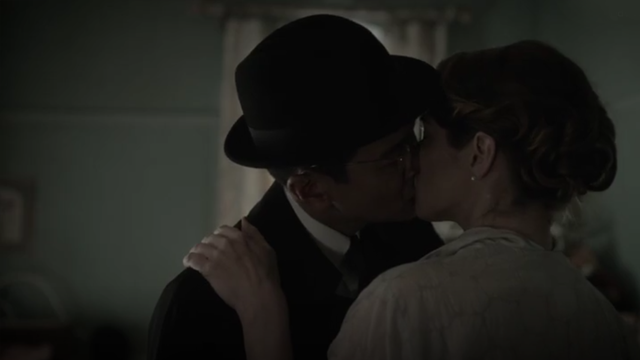 "Siamo incredibilmente orgogliosi di tutto il duro lavoro svolto da produttori, cast, membri dell'equipaggio di grande talento e tutti coloro che hanno lavorato a The Man In the High Castle nel corso degli anni", ha detto il capo di Amazon Studios Jennifer Salke. "Con la produzione in corso nella nostra quarta e ultima stagione, non vediamo l'ora che i fan possano vedere come si svolge questo capitolo finale della storia."
Durante un'intervista la produttrice della serie e il collega produttore esecutivo David Zucker hanno discusso riguardo le implicazioni nel rendere la serie con queste tematiche molto forti (come il dominio fascista e la resistenza in tempi politici travagliati) applicabili nel mondo reale, Ciò che Philip K. Dick avrebbe pensato della nostra era e della serie. Il finale della terza stagione lascia in sospeso parecchi punti interrogativi, i fan della serie sperano di trovare risposta con questa quarta e ultima stagione.
Non ci resta che aspettare per capire cosa succederà!