ESPN Films e Netflix collaborano per la docuserie The Last Dance. Stiamo parlando di una Serie che racconta la dinastia dei Chicago Bulls negli anni '90. Una delle imprese più riconosciute negli sport professionistici. I Bulls hanno portato a casa sei campionati NBA in otto anni. L'ascensione dei Bulls in cima alla classifica coincide con quella di Mister Michael Jordan che cementava il suo status quo come giocatore migliore di tutti i tempi. Durante il suo periodo ai Bulls, Jordan ha vinto quattro premi MVP ed è stato nominato MVP Finals per tutti e sei gli anni in cui Chicago ha vinto il titolo.
Visto l'enorme successo durante gli anni '90, i Bulls di Jordan si prestano benissimo per un ampio documentario che racconta la loro storia. Con questo anno che segna il ventesimo anniversario della loro ultima stagione come vincitori del campionato. L'annuncio è arrivato in questi giorni tramite una dichiarazione congiunta di ESPN e Netflix. Sarà presentato in 10 parti ed è diretto da Jason Hehir. La serie sarà presentata in anteprima nel 2019.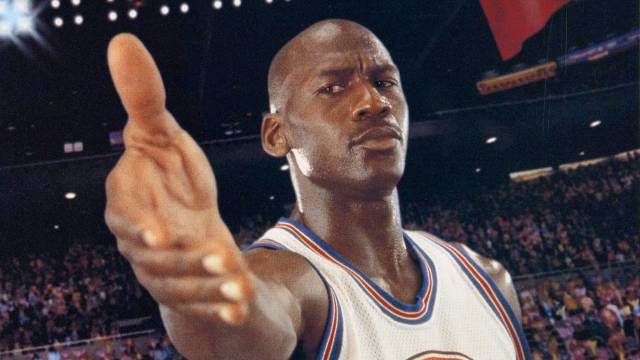 Uno sviluppo chiave con The Last Dance è che ha la piena partecipazione di Jordan e vari suoi compagni di squadra nel corso degli anni. Hehir potrà attingere a oltre 500 ore di filmati mai visti prima. Il titolo del progetto implica che l'ultima stagione di Jordan come giocatore dei Bulls sarà l'obiettivo principale, ma non verrà accantonata la squadra in sè. Il documentario analizzerà, inoltre, le diverse personalità del basket di rilievo di quel periodo come Larry Bird e Magic Johnson.
Siamo tutti abbastanza ansiosi di saperne di più ma questo video che ha accompagnato l'annuncio ufficiale su Twitter è l'unica cosa che possiamo permetterci al momento quindi godetevelo:
IT'S HAPPENING. #MichaelJordan #TheLastDance https://t.co/d3EDwt2LKw pic.twitter.com/MapBHmVwSg

— ESPN Films 30 for 30 (@30for30) May 15, 2018