La terza stagione di The Handmaid's Tale è attualmente in produzione (sono già emerse foto dal set). Nei nuovi episodi ritroveremo i personaggi principali, ma vedremo anche nuovi volti.
Nel cast di The Handmaid's Tale arrivano infatti due new entry: Christopher Meloni e Elizabeth Reaser.
Christopher Meloni, conosciuto per Law & Order: Special Victims Unit e protagonista di Happy!, interpreterà il Comandante Winslow. L'uomo viene descritto come "un Comandante potente e magnetico che guiderà i Waterford in un viaggio importante".
Elizabeth Reaser, che abbiamo recentemente visto in Hill House, si calerà nei panni di sua moglie, Mrs. Winslow. Diventerà un'amica e un'ispirazione per Serena Joy.
La terza stagione di The Handmaid's Tale vedrà June protagonista della resistenza contro il regime distopico di Galaad. June, infatti, alla fine della seconda stagione ha deciso di non scappare in Canada con la sua bambina. Combatterà per resistere al regime, anche in circostanze opprimenti.
Hulu descrive la terza stagione con queste parole:
"Ci saranno riunioni sorprendenti, tradimenti e un viaggio nel cuore terrificante di Galaad, che costringeranno tutti i personaggi a prendere posizione, guidati da una preghiera: 'Sia benedetta la lotta'".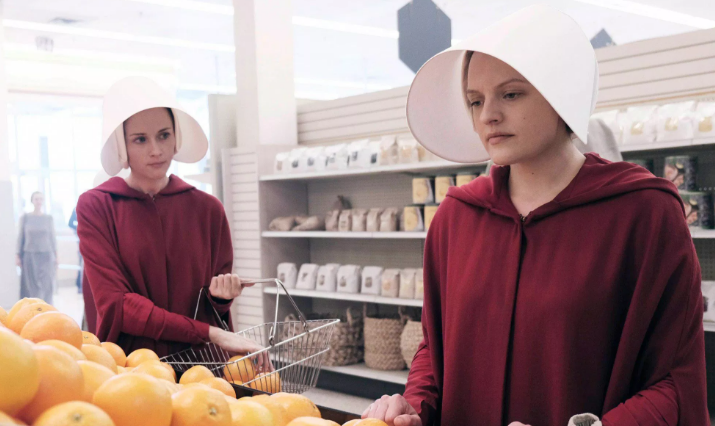 Basata sull'omonimo libro di Margaret Atwood, The Handmaid's Tale è stata creata da Bruce Miller (Eureka). Nel cast della terza stagione ritroveremo Elizabeth Moss (June), Yvonne Strahovski (Serena Joy Waterford) e Joseph Fiennes (Fred Waterford).
Vedremo anche Alexis Bledel (Emily), Madeline Brewer (Janine), Ann Dowd (Zia Lidia), O-T Fagbenle (Luke), Max Minghella (Nick) e Samira Wiley (Moira).
Bradley Whitford, presente nella seconda stagione nei panni del Comandante Joseph Lawrence, avrà un ruolo più ampio nella terza stagione.
Non è ancora stata annunciata una data, ma la terza stagione di The Handmaid's Tale arriverà su Hulu nel 2019. In Italia le due stagioni già realizzate si trovano su TIMVision.